Hi hi everyone,
I am Fatogun Omowunmi and this is a continuation of the post I wrote here.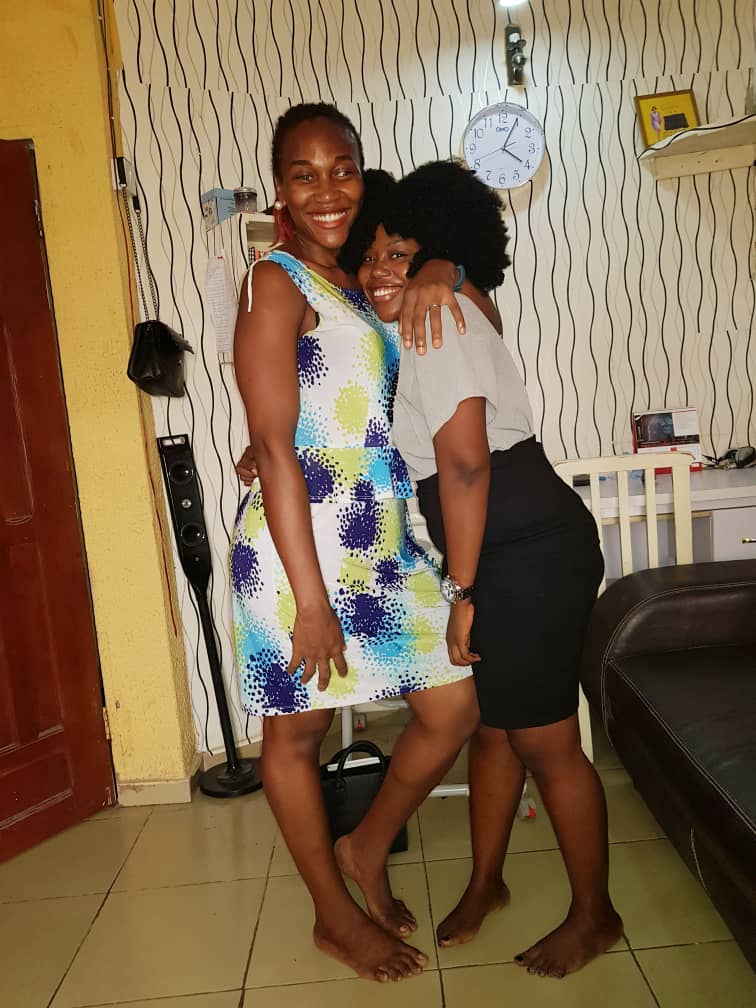 As you can recall, Mama E mentioned that we had personal meetings with her where we were allowed to ask her any question. This is part 2 of my session with her and I'm putting it out here so that we can all learn. Enjoy!
………………………………………………………………….11) What is the most important lesson you've learnt overtime in leadership?
-Relationship with people would always be in seasons, however some would be with you for a very long time.
In sharing your weakness, you have to be careful so that followers don't copy the wrong things, there has to be a balance.
-You can be compassionate without being distracted.
2) What is the place of temperament when pursuing your life purpose?
No matter what your temperaments are, you have to obey God. I maximized my strength and beat the negative parts out of my flesh. Your temperament cannot be an excuse to not fulfilling purpose.
3) If you are to recommend books and people for young people to read and follow, what/who would they be? – "Unstoppable " by Christine Cain
-"The lady, her Lover and her Lord by T.D Jakes
-7 habits of highly effective people
"Battlefield of the mind"
-"Crash the chatterbox " by Steven Furtick
-"Believe Bigger" by Marshall Evans
-"Firebrand " by DDK
-"Eat that Frog "
People to follow would be- Pastor Kingsley and Heather Lindsey, Late Pastor Bimbo's messages.
4)I struggle a lot with sleep, how do you stay awake even when you are tired? Please give tips for staying awake.
You need to first of all, understand yourself and your lifestyle.
Definition of your life assignment is important
-Once your alarm goes off, don't negotiate, just stand up ( this would take some practise)
-Check your diet and workout, as that gives you strength.
-Sugar and bad diet makes your system shut down easily.
-There should be a shutdown day where you allow yourself sleep more, so you have such rest day to look forward to
-You should have self-respect and give yourself that kind of attention.
-Don't try to do too much at once, start little by little.
5) How do you know if a man is the one for you and must he be on the same spiritual wavelength as you?
First of all, there should be deal breakers e:g the person must be born again, doing something meaningful with his life etc. I felt peace from God concerning my husband even with the issues we had at that time. You both don't have to be on the same level spiritually, Sometimes, wives are on a higher level than their husbands and that's okay. The main issue is are you both making growth spiritually and in other aspects?
6)What did you wish you knew at the age of 25?I honestly don't have any regrets, I threw myself at everything. I didn't care if people told me I was extra, I make sure not to give half-measures. But to a 25 year old out there, I'll say:
-Follow God and follow Him for real.
-Some of you burn your incense to baal" :stop spending the essence of your life on social media. Social media shouldn't put pressure on you.
-Build an authentic relationship with God, you might seem boring, but later people would come and ask you for what God is saying concerning certain issues.
-Whatever you do, put passion into it.
7)What of if my Life Purpose isn't for Christians but for everyone irrespective of religious affiliations, is there a problem with this?
My weight loss programs aren't just for Christians, but I keep it Christian by making sure I send daily confessions and praying. Our life purpose is not just for Christians, it should be for everyone, just ensure you maintain your faith. Let Christ show in everything you do.
………………………………………………………….
Which of her answers "hit you the most" ? Let me know in the comment section. Have a lovely day everyone, don't forget to show Christ in everything you do.
Hugs and Holy kisses (on the cheek) lol.