Ok when we started planning this meeting, I had no idea just how much bigger than our God wanted to make this. I thought we would have a few sponsors but look at us having about 30 sponsors and counting. It's indeed a GIFT RUSH!!
Since we were hosting Queens around the end of the year, we thought we would give every lady a gift in the spirit of Christmas. Gifts every DQ would actually love and be happy to use.
We stepped out on RAW faith and prayers then approached sponsors.
And then we were fully blown away…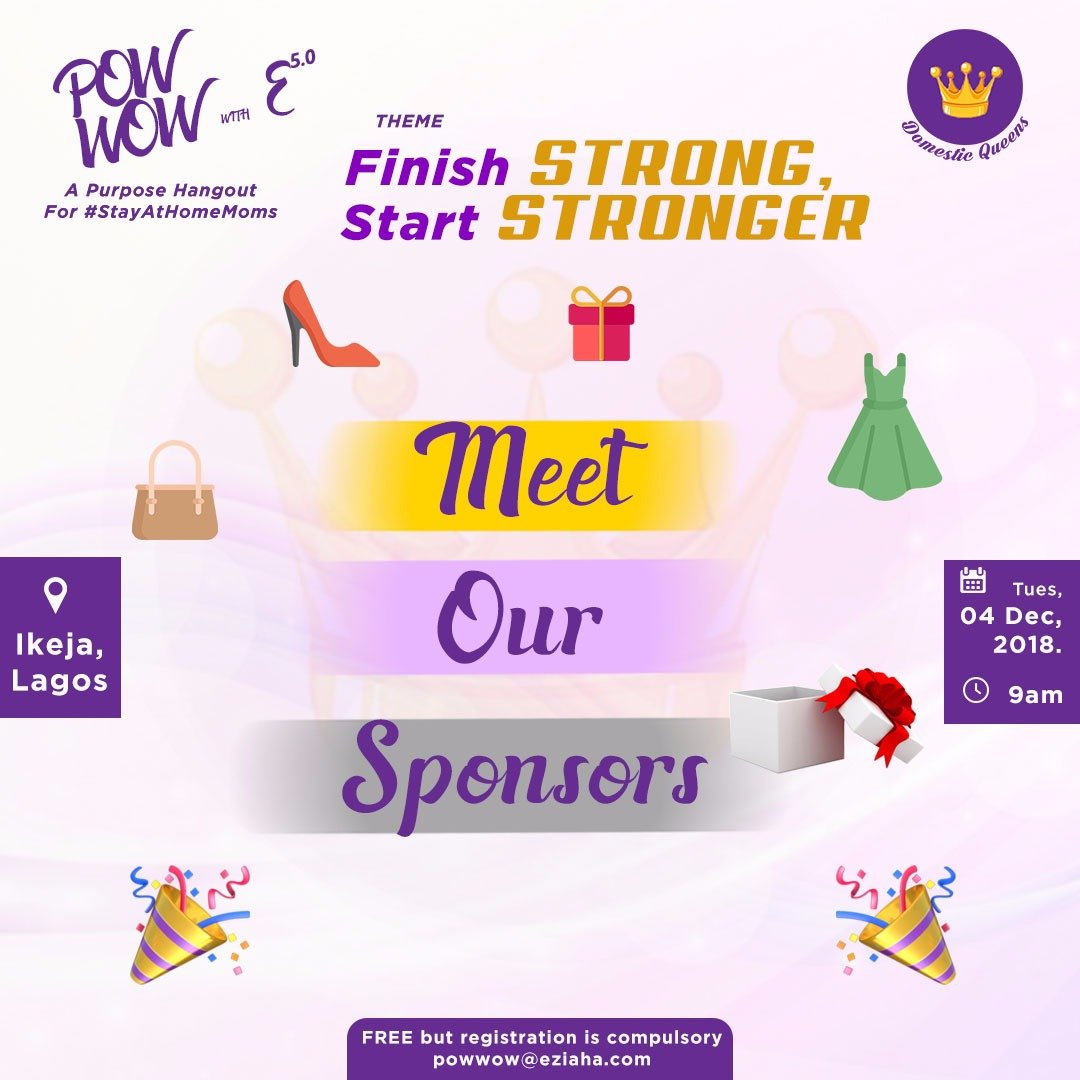 First, we will be enjoying THE ZARON EXPERIENCE all thanks to Zaron Cosmetics.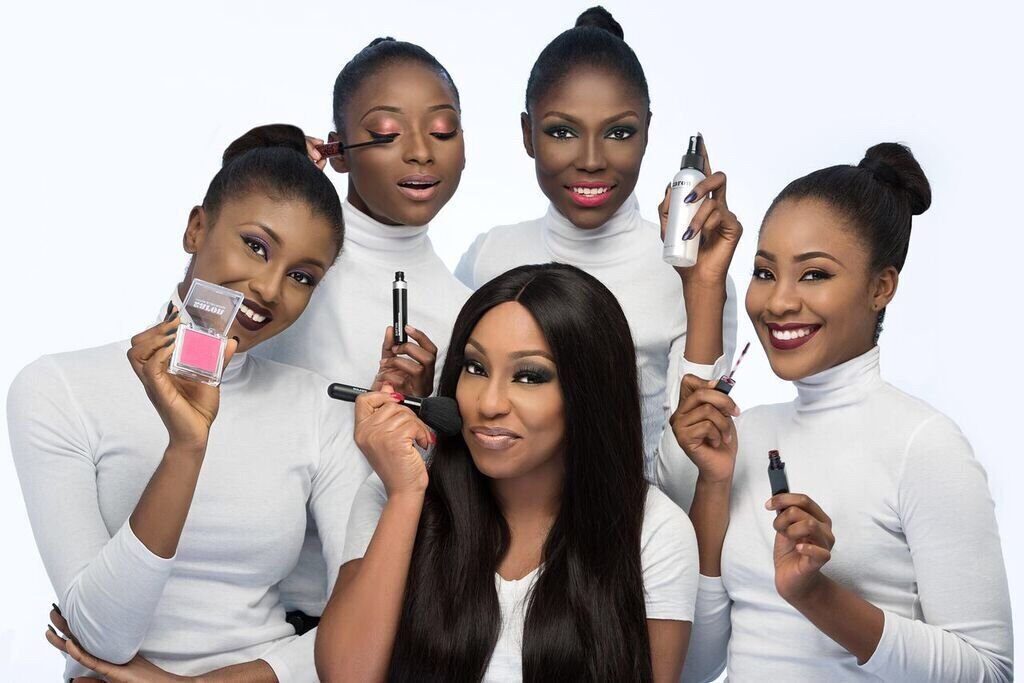 Every Queen is going home with a gift pack courtesy Zaron and this kind gesture extends to our Speakers, Comperes and Volunteers.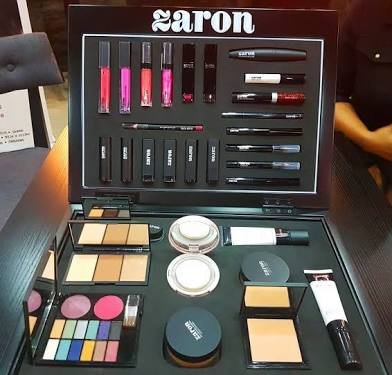 Let me tell you, I bawled my eyes off the day I got that email and follow-up phone call.
And still in the spirit of Selfcare and Pamper, BIYOU SPA – @biyouspa is gifting us free spa vouchers for a number of DQs.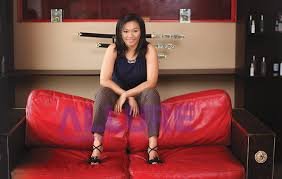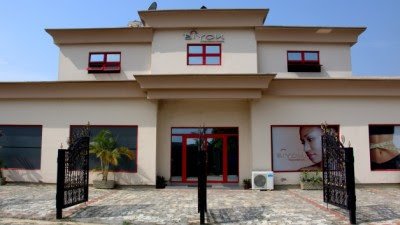 I mean who else but Stay at home moms deserves some pampering???
Then LATERNA BOOKS @laternabooks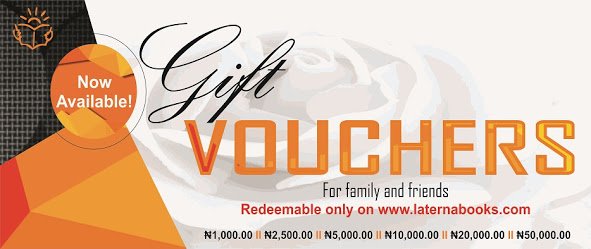 Yawl KNOW my love for LATERNA in particular for my Christian literature and Bibles. Well, I'm happy I get to extend the reading love to DQs as LATERNA ventures is giving us gift vouchers to a number of women.
Moving on quickly to the edible gifts…
REEL FRUITS…@Reelfruits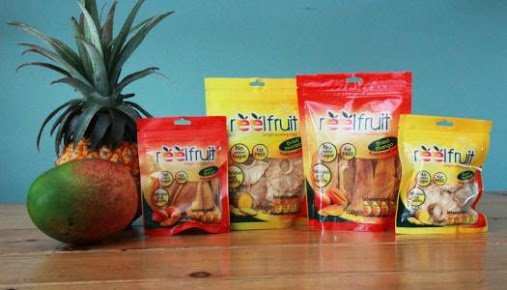 We are happy to partner with Reel fruits as they are making sure we have enough healthy yummy treats to go round every registered DQ. I'm excited cos I'm HERE FOR FITFAM!!!!
AUGUST SECRETS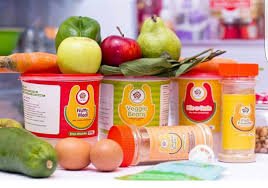 @augustsecrets.ng is also giving out some packs of her natural, super nutritious baby/toddler foods.
N&N COCONUT FOODS @nncoconutfoods is right in on to treat us with healthy products from the company for some DQs
SOMRE FOODS @somrefoods_official is making sure we have some super salads and fruity yummy zobo and even more for my Speakers.
TEAWAHS CUPCAKES @teawahscupcakes and BEAUTIFUL BITES – @opalanaewaoluwa is making sure all my DQs also get cupcakes. I mean what's a meeting for chicks without treats? Every DQ gets this treat yo!!!
Moving on quickly to clothing and accesories, a good number of DQs and their kids are certainly geting glammed…
TOOLZ BEADS @toolzz_ BEADS SET, AMARZ JEWELRY @amarzjewelry and
ZOYAS JEWELS @zoyasjewels have generously agreed to spoil a few DQs with lovely originals from their JEWELRY PIECES
collections.
HNK PURSES @hnkpurses is throwing in a few purses for a number of DQs
ELIOR & ELAN CONCEPTS @elandelconcepts, @eandekids,
BELLICK COLLECTIONS @bellickcollections, DAFS COURT –@dafscourt and FUNMY CLOTHING @funmyclothing have agreed that some DQs and their kids deserve matching MOMMY AND ME DRESSES so will be designing for them. Ahhhh!!!
DESIRE 1709 @desire1709fashion is gifting a few DQs DRESSES and SHOES from her beautiful store AND throwing in FASHION TRAINING for DQs interested in fashion entrepreneurship. Gosh!!!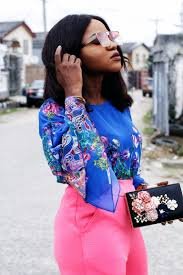 Phew…
Yawl, are you tracking with me? I'm just about half way done. But fully blown away!!!
Ok so after clothing and accessories, we need something to crown the looks abi?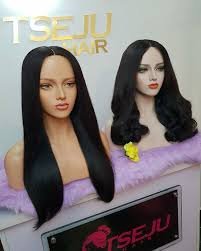 Enter TSEJU HAIR – @tseju_hair1 and
DHEMMY KROTCHETS @dhemmy_krotchets who have generously agreed to gift a few chicks hair from their stores.
Ok after all the kaking up and looking takeaway, we figured capturing the beauty is only right… So we asked a few leading photographers if they would gift my DQs free photo sessions. Well, all thanks to RED19 PHOTOGRAPHY @red19photography, GAZMADU PHOTOGRAPHY @gazmadustudios and
CAPTURED BY ADESUWA @capturedbyadesuwa, a few super lucky DQs get free photo shoot sessions, some personal, some family. Ahhhh. I have to say something here. So I wanted to do a photo shoot with one of these 3 and when i saw the Bill and the way my bank account was set up, my sisters, I forgot about it. Now, my DQs get FREE sessions. I'm jealous. And it's not low-key lol. Straight green and red eye jealous.
We didn't wanna leave the kids out so thanks to SOMMIE'S SHEETS @sommiessheets, we get Kiddies beddings, and JAYS AND TOYS @jayandtoys is gifting us educational toys
I love scented candles especially in times and terms of self pamper so I'm glad
OWAMBE CANDLES @owambecandles and DEW OF HERMON @dewofhermon_ng agreed to gift a gopd number of DQs CUSTOMIZED SCENTED CANDLES
and a few to ensure our hall stays sweet smelling for the duration of the event.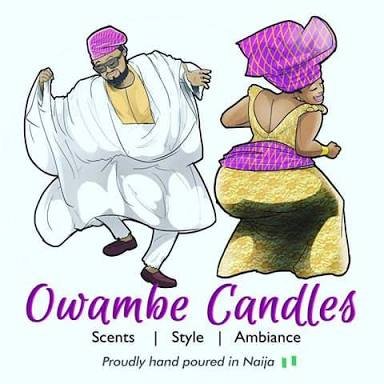 Uhmmm Yaaaaaas please…
That's not all ooo, STEPHANIE OBI @stephobi is giving out ONLINE COURSE TRAININGS to a few select DQs and
ADERINNSOLA @derinnsola has said that if your CV needs a MAKEOVER, she will help a few DQs too.
And guess what? More sponsors will come. We have done all the asking here and we now believe the rest will come on their own. Hey, even with what we have, every Queen is already sufficiently pampered. So once you are registered, when you come in, you pick a number and you get the corresponding gift.
The Fashion Training, Online course and CV makeovers won't be random but deliberate so that only those who need them get them. Our Emcee has her work cut out for her but I trust her.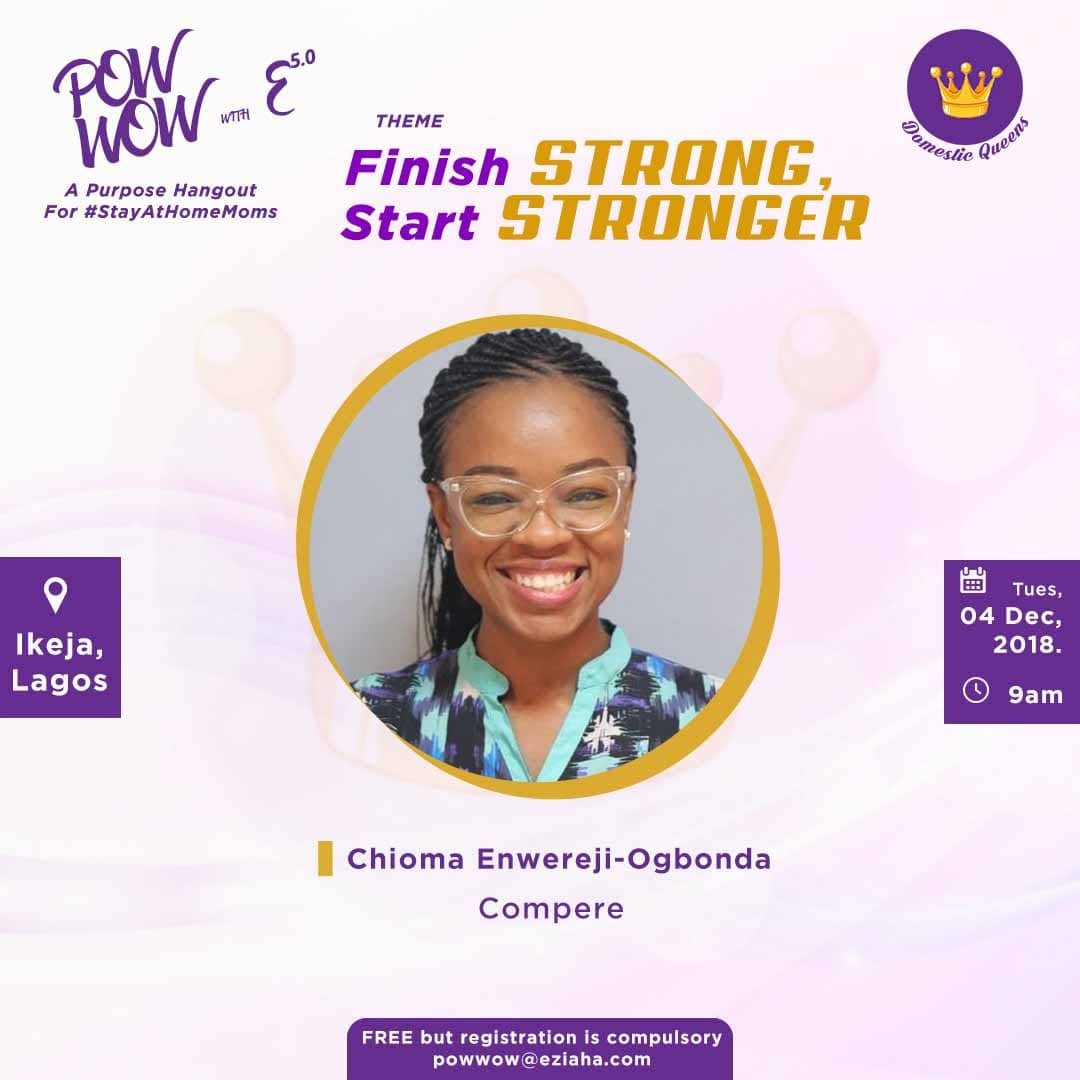 The edibles too are not to be gifted out but will be shared within the hall. But the rest, everyone gets a share.
Pinch me somebody!!!
How crazy is this??? We started asking our Sponsors for gifts this September and we got ALL OF THESE even BEFORE the end of the month.
We are blown away oooo. It's crazy. God is great. Jesus did it!!! Even our hall. The original cost was 350k and we got it for 150k. If that isn't God, then what is it???
Hey, DQs even though we will still reach everyone who has registered with more details but we will be having a food court and are asking that you also bring something, ANYTHING edible to add to the food court so we can PULL all together and have a love feast amongst ourselves. Anything is welcome so long as it is edible. My team are thinking we will have people bring stuff like pounded yam and egusi, Jollof rice and moimoi, fried rice and chicken and me I'm thinking more people will bring finger foods like pizza, small chops and the likes. Anyways, no restrictions. If it can be eaten, bring it. And something to serve with too. Gosh I'm excited to see how incredible our food court will be per colour, variety and taste. Whoop. I'm not even a foodie but I'm here for what will be coming out from the FOOD COURT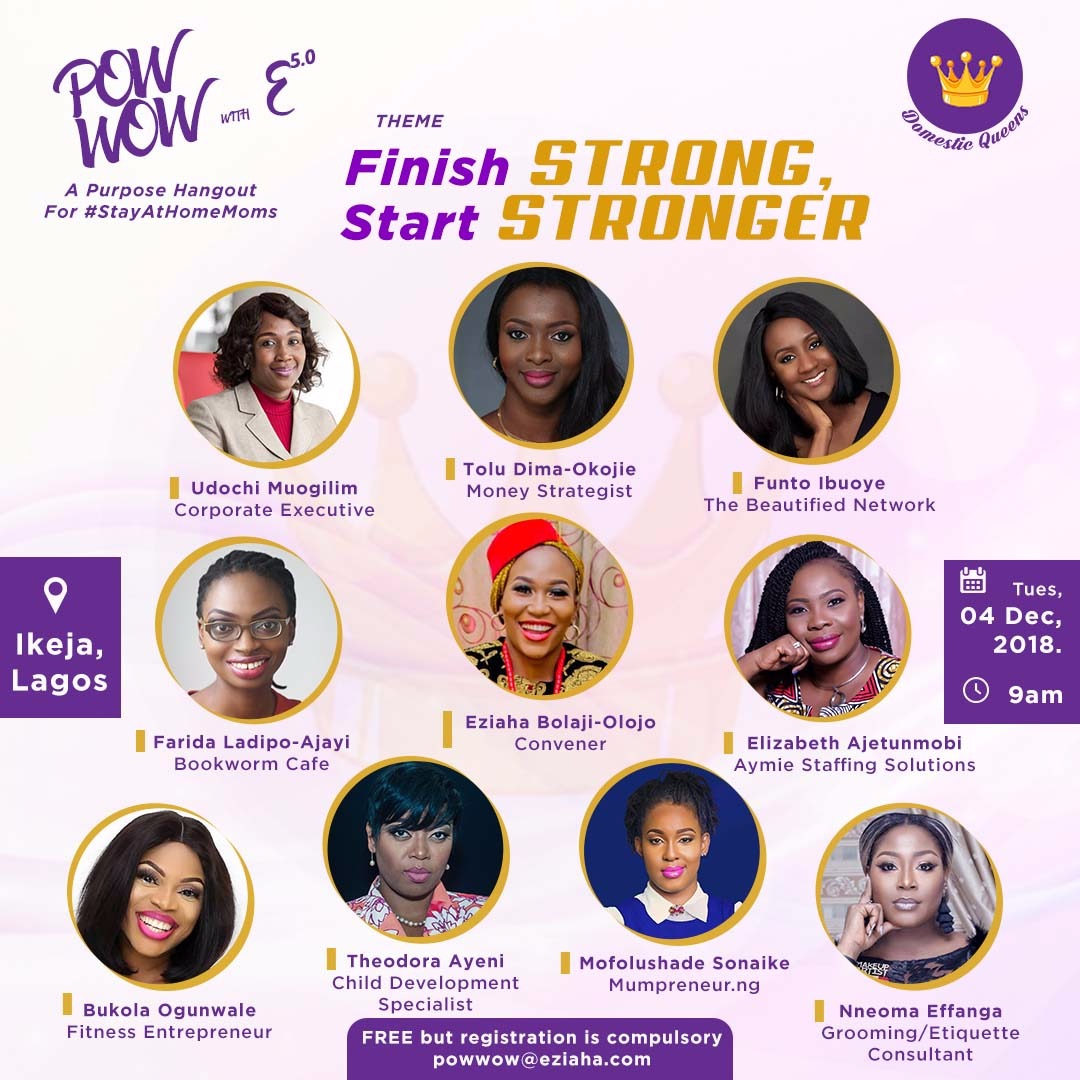 Also, if you would like to sponsor, please email us at powwow@eziaha.com and let us know what you would like to bless us with. We would totally appreciate. It can be something already listed here. It could be cash too cos we have running logistics expenses. t's a whooping 100 Domestic Queens, 10 Speakers, and 10 to 13 volunteers. This event is free for the attendees but costing us, so your generous gift would go a long way. But hey, even if you cannot sponsor, we ask that you keep us in your prayers and also help publicise. We are in desperate need of Him as we plan and we also need to make sure that every DQ gets to be a part of it either in person or watch online. We can only take 100 live at the event. Please help us promote it abeg. Every publicity counts. Biko. Ejor.
We also need photographers for the event. If you would like to work with us as a sponsor too, please holler.
powwow@eziaha.com
Again, we need about 3 to 5 volunteers to join my team. Please note that you have to LIVE IN LAGOS, have a measure of control over your time, be willing to serve from the planning to the D-day. Then we have weekly meetings via zoom meeting App and as the event draws close, we will have 2 to 3 live meetings. Also we pray weekly online and daily short prayers too. Also note that the event is a Tuesday which is a working day.
Volunteers get tee shirts for the event for free. Interested? Please email powwow@eziaha.com with the email subject as Volunteer…
Domestic Queens, really beyond the gifts, the event itself is really going to equip YOU to finish STRONG and START the new year stronger. Meetings and encounters like this have changed my life. So please register here and more details will be sent to those registered. Here is the link…
https://goo.gl/forms/XokwVYhOyGNhjVAZ2
Here are our speakers too
https://eziaha.com/2018/09/21/domestic-queens-meet-our-10-amazing-powwowwithe-speakers/
Also note that this is strictly for STAY AT HOME MOMS. Not stay at home wives or just every mom and certainly not for singles. It has been designed for SAHMoms so please don't take up another DQs space. Abeg. We will be streaming live so you can still hear the speakers. Also if you register and get a confirmation, you can't come with a friend. Let her register please. We wanna make accurate plans. Even the princes and princesses are not allowed. This is the QUEENS time out. You deserve it. You are always with them so this one day off is needed. So make plans for your littles Ok?
Let's do this guys. Let's do this.
Thank You Jesus.
Kisses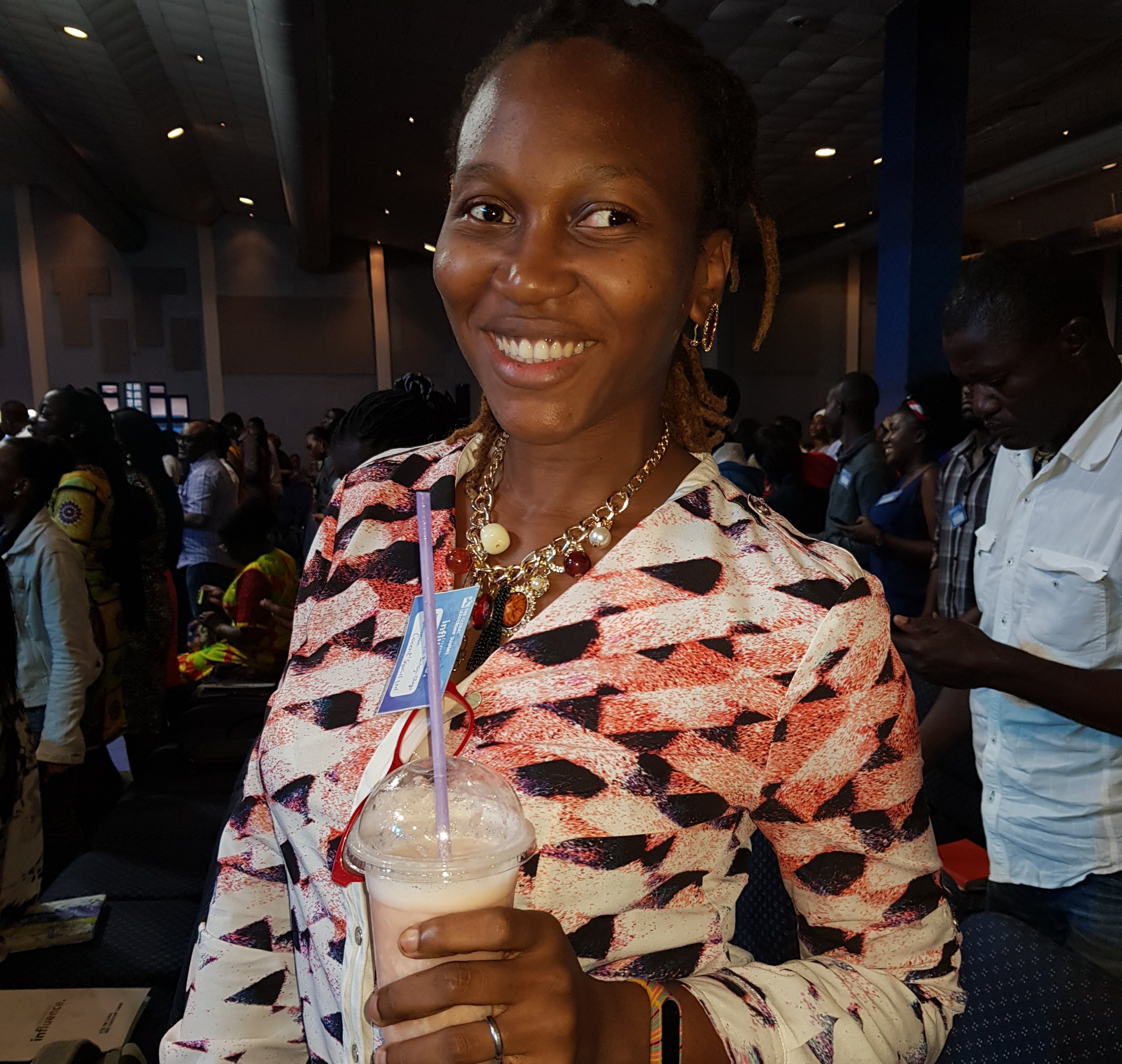 E'
PS
Currently at the Global Leadership Summit GLS with my hubby made possible by Daystar.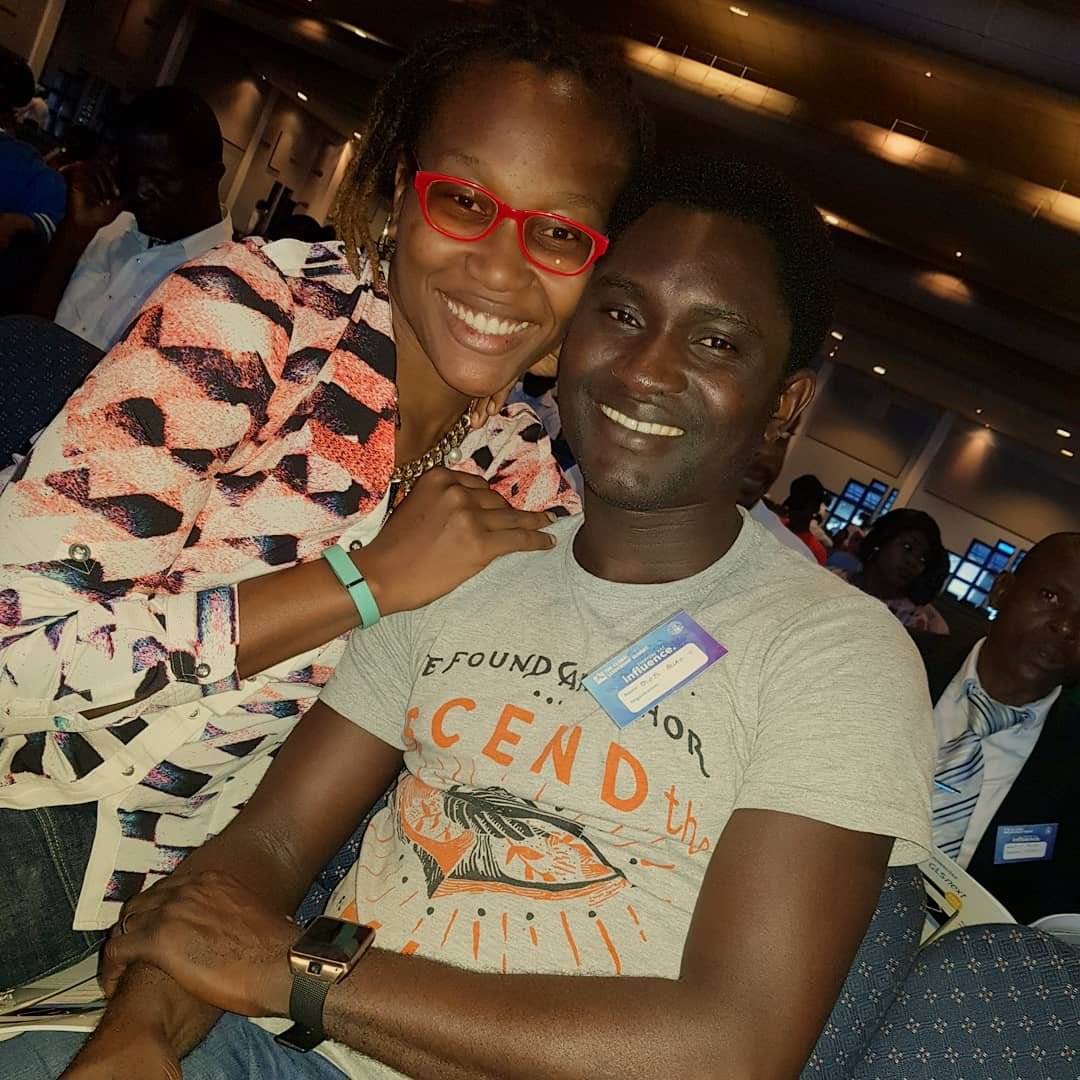 What a dream. Incredible speakers.