Holla holla FaithFam
Yes, on Eziaha.com, yawl are my #FaithFam.
On stayhomemoms.ng, we are #MommyFam
On coache.ng, we are #FitFam
So holler holla #FaithFam❤️❤️❤️
If you know me, you probably KNOW that I love love love Heather Lindsey.
I lean in a whole lot to her ministry and its expressions and we have many similarities, one of which is devotion to family and all things domestic. I have followed HL for yearsssss, I am talking at least 10years, so I have seen her steady and beautiful growth, change through seasons, and my goodness, her absolutely beautiful consistency as she works out her purpose.
I laaaaaaaaaaaaav her. #aTrueFan
I am part of her 365withHeather family, which is a paid subscription service and she sends us study videos and materials weekly. This week, she features her spiritual mama, Lisa Bevere, as a guest and they discuss godly parenting. I have just been asking God for wisdom as I raise my #BoysOlorun
But what I want to talk about came from her podcast with hubby this past week. Every Friday, they release a podcast and they talk about everything, really, and they are usually UNCUT. This week, they were on about domestic and there was this vulnerable, almost sad moment that touched my soul.
You would need to watch the full video for better context, but basically, Cornelius had said that while he appreciates what Heather does for the family, especially with feeding them healthily, he thinks she does too much, and that if she reduced her standards, e.g. give the kids cereal sometimes, nothing go spoil, basically.
Then HL says she feel 'convicted' to feed her family healthy and would not be happy with cereal and all, to which Cornelius asked her if the kids always ate what was in front of them even after she literally kills herself to prepare and she said 'No they didn't', then Cornelius talks about how she prepares, threatens yet they don't eat it and she has to throw it away, and feed them more simple stuff. In fact I think he said that happens like 60% of the time.
Heather had this look on her face that made me want to jump into the screen and just hug her BECAUSE I FEEL HER PAIN.
Phew.
Now, on the contrary, my kids eat EVERYTHING I put before them. In fact, the only thing that the struggle and tears was just too much and not worth it, which I eventually scraped from their diet was 'potato/yam porridge with the vegetables very obvious'.
Now, I just prep the porridge and skip adding the green leafies.
But everything else, they eat. It may start as a struggle and meal times drag forever since they won't swallow on time, but it definitely gets easier.
I mean I recall when my kids could not even touch the veggies I put in their meals, like carrots, cabbage and all. They would pick it all out lol. Then I started to blend it into their meals like into the tomatoes, or really shred it so tiny it disappears into the grains or pasta. Now my kids snack on carrots, cucumbers and co.
They request for carrots on top of their beans now.
WIN WIN WIN!!!
But this is not about my many mommy wins, which by God's grace, are a lot. It is about the times when I have wondered in my own life if I am doing too much, and all my insecurities stare me down in the face, making me question every single thing…
Am I not doing too much to wake up at 2am, or 3am?
Is it not too much for me to not let my kids watch cartoons? Am I letting them grow normally or would there be issues in the future?
Am I not doing too much running all of these prayer meetings I hold?
Is it not too much for us to have a whole day set aside to fast and pray with my squaddies who came to CoachE' to lose weight by the way, and not Pastor Eziaha?
Gosh, is it not too much for me to plan every single day of mine, and make sure my hours are driven by a vision and my sleep is purpose driven?
Girl, is it not too much to be off social media, and still not even follow any social activity, except it literally comes to me, thus making me completely socially and culturally irrelevant? (Well, almost. I literally didn't KNOW valentine is almost here because I have stayed off content from almost everywhere, till YouTube brought up the absolutely hilarious Kabusa Oriental choir song, Valentine is coming song
that I knew valentine winds have been blowing and so have all kinds of things been up for valentine sale, 2 seconds after the Christmas frenzy). Gosh, Eziaha, is it not too much?
Is it not too much for me to live my life in such a way that almost everyone who wants to talk to me starts with "Ma, I know you are busy?" or they hesitate so much that I start to feel bad, like I am HERE for you, and so far it is with something useful, you can interrupt my life
Is it not too much that I am that mom that literally trashes everything that comes in as a party pack to this home because I don't want my kids drinking crap I don't know about, all because it is someone's birthday. Eziaha, is it not too much?
My son's 6th birthday is almost here and is it not too much that I will be gifting his friends books? What will they think of this mom?
Is it not too much that my home is free of so many things moms spend money on but I find absolutely useless here and/or for my kids? I shared 11 things I don't buy as a minimal mom here
Gosh, is it not too much that I have almost 20 Bibles, resources and Concordances, and have no qualms buying more?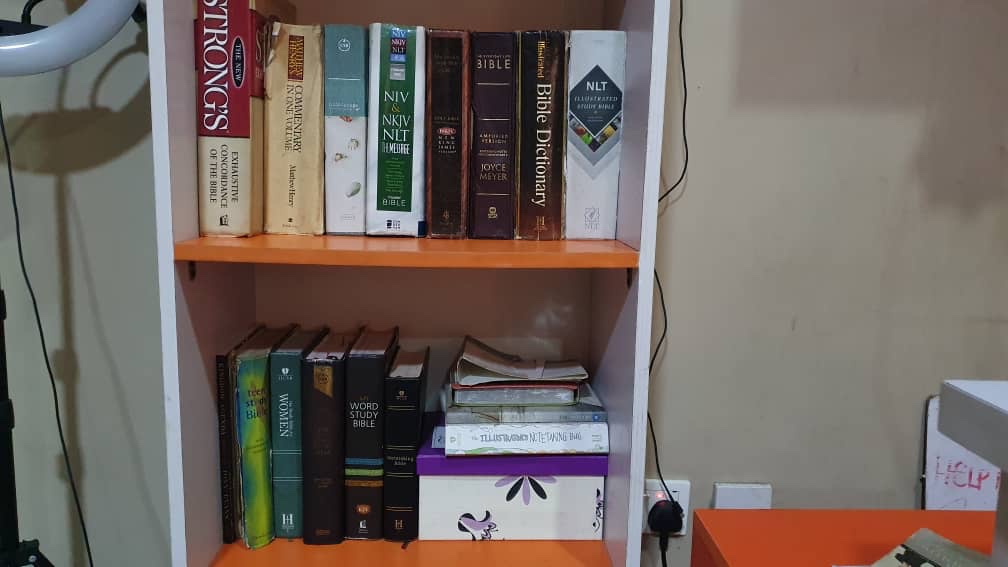 Or that I have about 15 journals in use at the same time, and so far, in just the 6th week of the year, I have finished 8 pens, NO KIDDING, even though Eezee pens flow fast if you ask me, but still…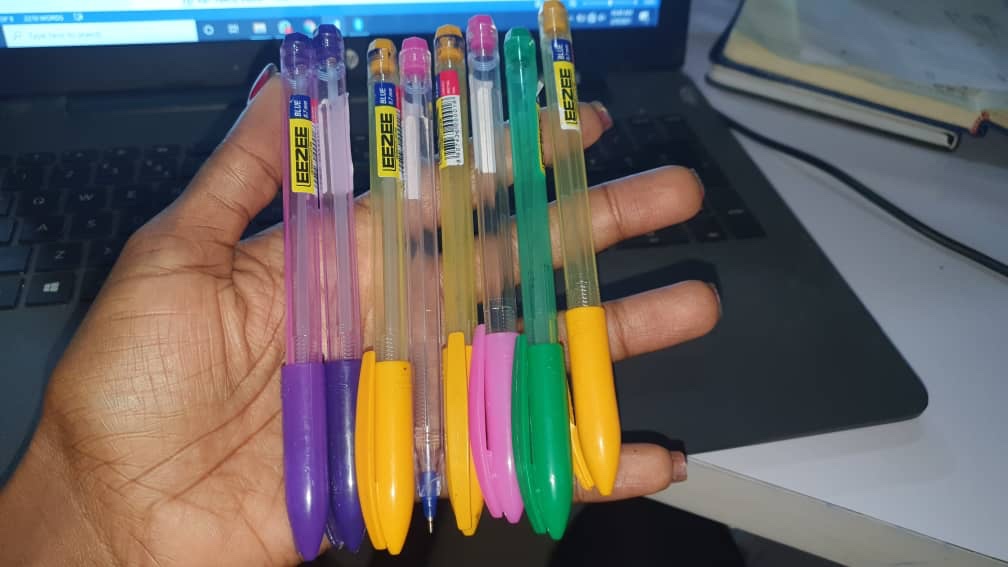 Is it not too much that I am that woman who runs her whole life like a machine, yet thrives, enjoys every moment, and also somehow finds the time to work out every day consistently?
Recently, a beautiful sister of mine confided in me that she was dealing with jealousy feelings towards me and my life.
I cried.
I cried because that is not what I want people to feel towards me, instead I want to inspire people to live their own BEST LIVES too, doing what God has told them to do with JOY, and kicking devil butt with every single step she takes.
So YES, I fear that my life has a way of pulling people away when all I want to do is draw people not to me but to Jesus.
Many many times, I deal with insecurities. I ask myself if it is not too much, and if it is all worth it.
Sometimes, I feel deathly lonely because at this level, it is a bit hard to find people I can roll with while being 200% myself. Usually, wisdom demands I make some adjustments.
Sometimes, I wonder what it is like to live a little less than this. Or PLENTY less.
What does it feel like to be less disciplined? Do those people have MORE FUN?
What does having a life without boundaries feel like, as opposed to mine that is BOUNDARY FILLED haha
Oh, I have my insecurities and if you could see my journals, you would know.
However, like Heather, I feel a deep CONVICTION to live my life how I live it, knowing that I am different than everyone else and we all have our individual paths and consecrations. I am not better, just different.
Many people say I am CONSISTENT, but I think I am just OBEDIENT.
Consistency is a matter of discipline, ah but OBEDIENCE? Now that puts it all in context as anything less is disobedience to Jesus.
Certainly not who I wanna be. I am not claiming perfection, but you BEST believe that your girl is out here working out her salvation, walking out her God-given purpose, dying to flesh as painfully as it is, living for Jesus, fighting the sins and weights that try to hold me down, and living my BEST LIFE, the only one to be found in Christ.
It is certainly not easy, but it is worth it because of the absolute JOYS I feel on the journey, even in the midst of tears, the absolute distaste in my tongue when I think of anything else or less (hello disobedience), and just knowing that Jesus is pleased with me, because what He ENTRUSTED to me, I am rocking and working it out.
"Guard and keep [with the greatest care] the precious and excellently adapted [Truth] which has been entrusted [to you], by the [help of the] Holy Spirit Who makes His home in us."

2 Timothy 1:14 AMPC
One last thing I do is I am BRUTAL about the people who 'feed' me, and content I take in. I know my tribe and I stick to them.
In this season, in addition to Heather, I follow Christine Caine, Apostle Joshua Selman and PDDK as they follow Jesus and leave such beauty and glory in their slipstream for us and their lives may look like it is too much but they speak the language I understand.
They are all crazy and say the craziest things BUT following them closely deepens my convictions, because they are my #JesusTribe.
Then I close my eyes and BRUTALLY ELIMINATE any content, preacher and teacher that would weaken my convictions, because this fight is real.
"For we wrestle not against flesh and blood, but against principalities, against powers, against the rulers of the darkness of this world, against spiritual wickedness in high places."


Ephesians 6:12 KJV
Cheers to staying on your own lane and living our BEST LIVES in Jesus
With my Love&Prayers
Eziaha