Hey Moms,
Gosh, my heart is exploding as this year has just been EPIC. I don't even feel like I am doing much but it has been a major season of inner strengthening and I am super pumped as to what Dec 31 will bring. And if you read my blog or are in any way connected to me, I am praying for you. This epic walk with Christ is something WE ALL must experience. SO GOOD!!!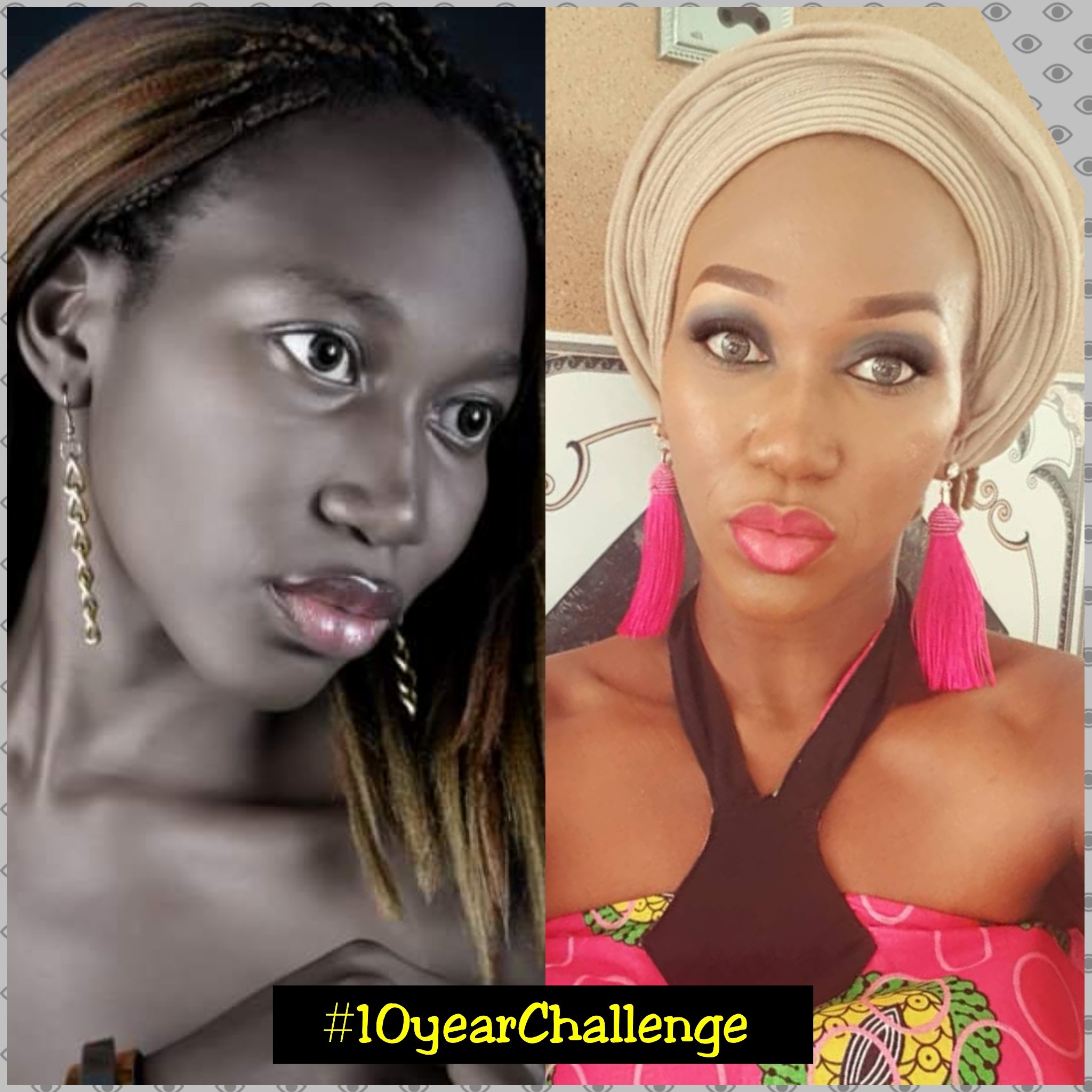 Speaking of EPIC, one of the instructions God gave me for this January was to have a MASTERCLASS for stay at home moms. An EPIC one. You see, during POWWOW in December, we gave a feedback form right there and 90% of the moms complained that there was not enough time for the speakers. I knooow. I felt so too mami, so now we are doing something about it with this Masterclass.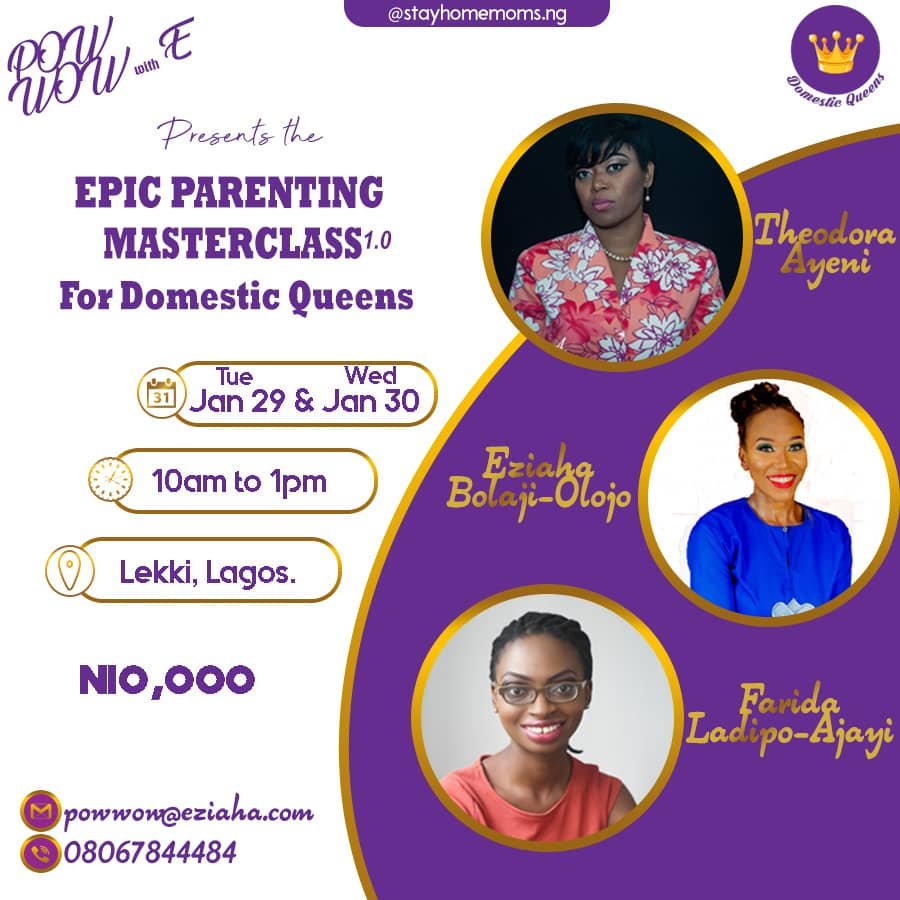 So, come Tuesday, Jan 29 and Wednesday, Jan 30, somewhere in Lekki Lagos, myself and two of our speakers from December will be having an intimate masterclass with 50 stay at home moms. Split into two days cos I want you to choose which day works for you and we also don't want to crowd out either day. We want to have time to answer your questions and truly provide somewhat customized answers to the questions you may have, God helping us. Then pray with us all…
I personally have tagged my session THE EPIC MOM-IN-CHIEF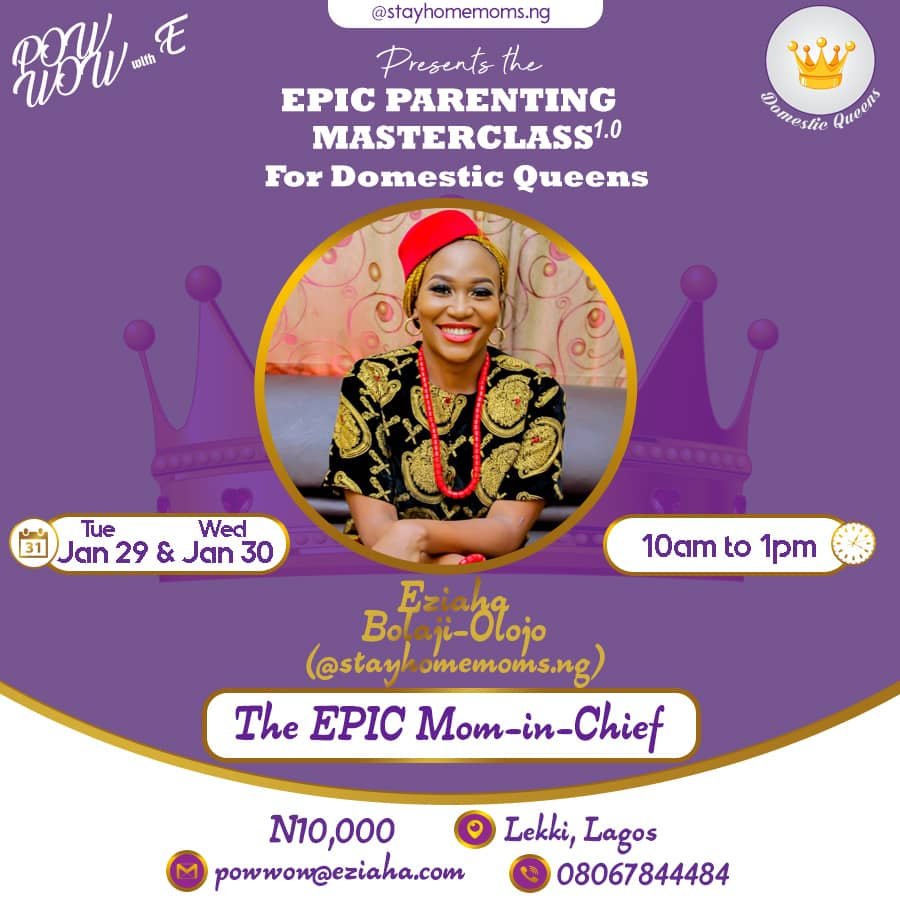 Can I brag in myself just a little??
Last year, my amazing help left and God told me not to replace her. I was to run this gig alone now. I thought I would DIE literally under all the work, cos I NEED A help. In fact, if you came for December powwow, you may have heard me say that I cannot function without a help.
Yet God was making me do this? Well, thank you!!! Lol.
Anyways, I obeyed Him and listened more to what He had to say and how He wanted me to navigate it.
No lie, this year has been EPIC for me… As a wife, mom, business owner and domestic Queen…
EVERY PART OF MY LIFE IS FRUITFUL AND THRIVING!!!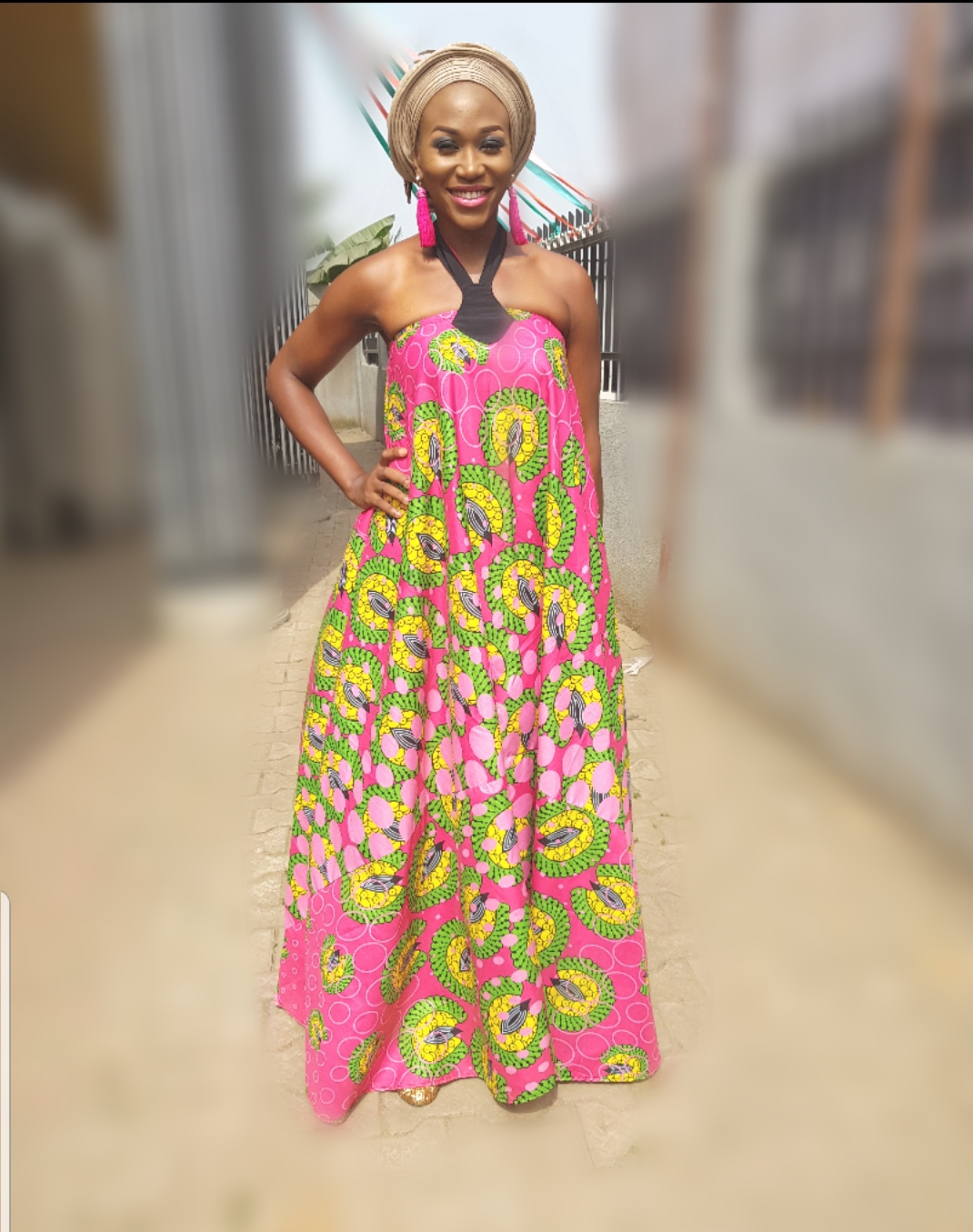 I have been super productive cos I have learned better and more efficient time management, home management and basically growing exponentially into being this EPIC Mom-in-chief.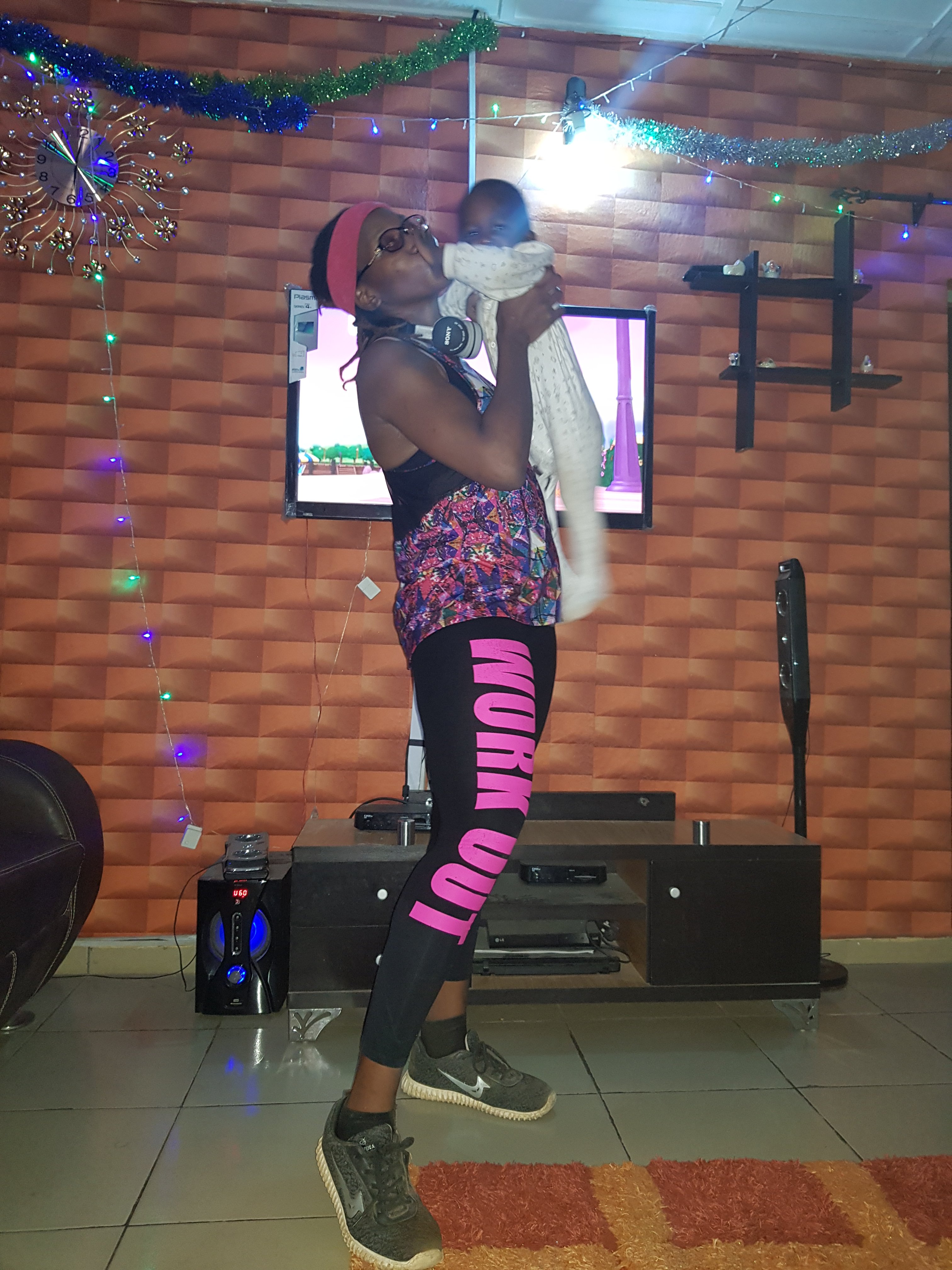 Who better to confirm that than my husband? Last week he told me that he felt since our help left, my cooking has improved, I am more joyful and have generally become better around the home. WOW!!! He was even asking me what to buy for me cos I deserve a gift.
What I thought would be a season that puts stress on my marriage has brought us so much peace, fulfillment, fun and purpose. A lot of what God stays teaching me is what I will be sharing with my moms as we learn how to be EPIC MOMS-IN-CHIEF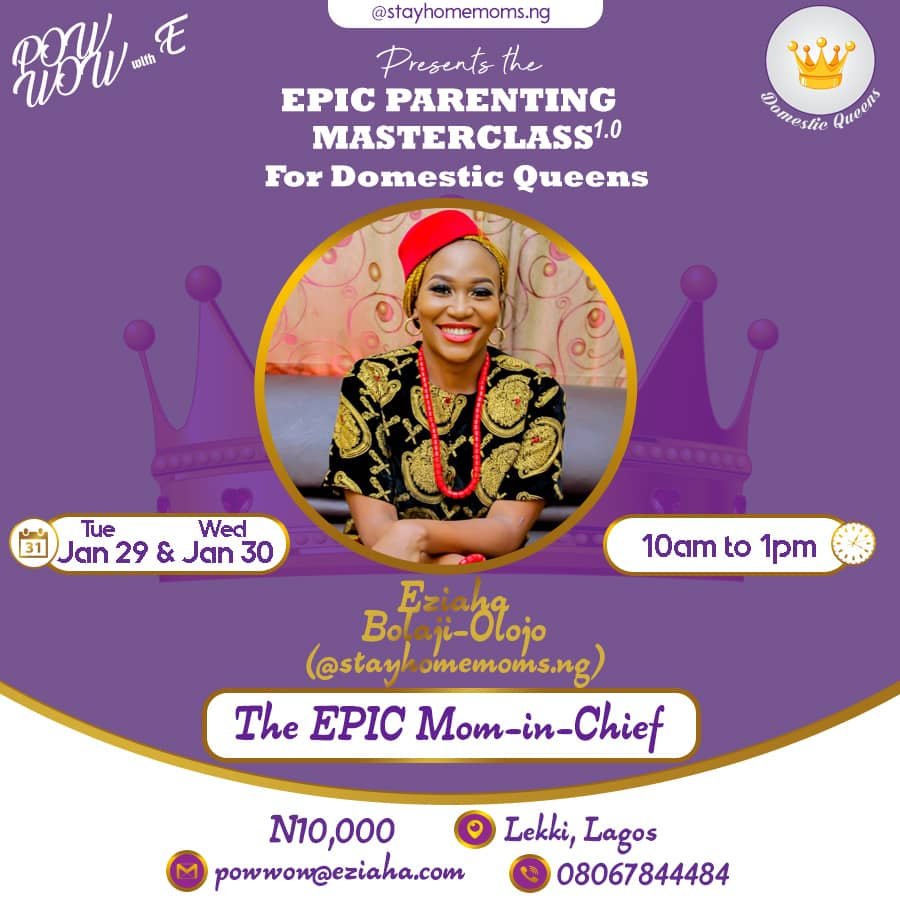 Then TEACHER DORA. Ah this one is wiseeee!!!! I am just blown away by her depth of wisdom, emotional strength and more which she brings to literally every area of her life. She is a teacher and a mom so she brings wisdom from both ends.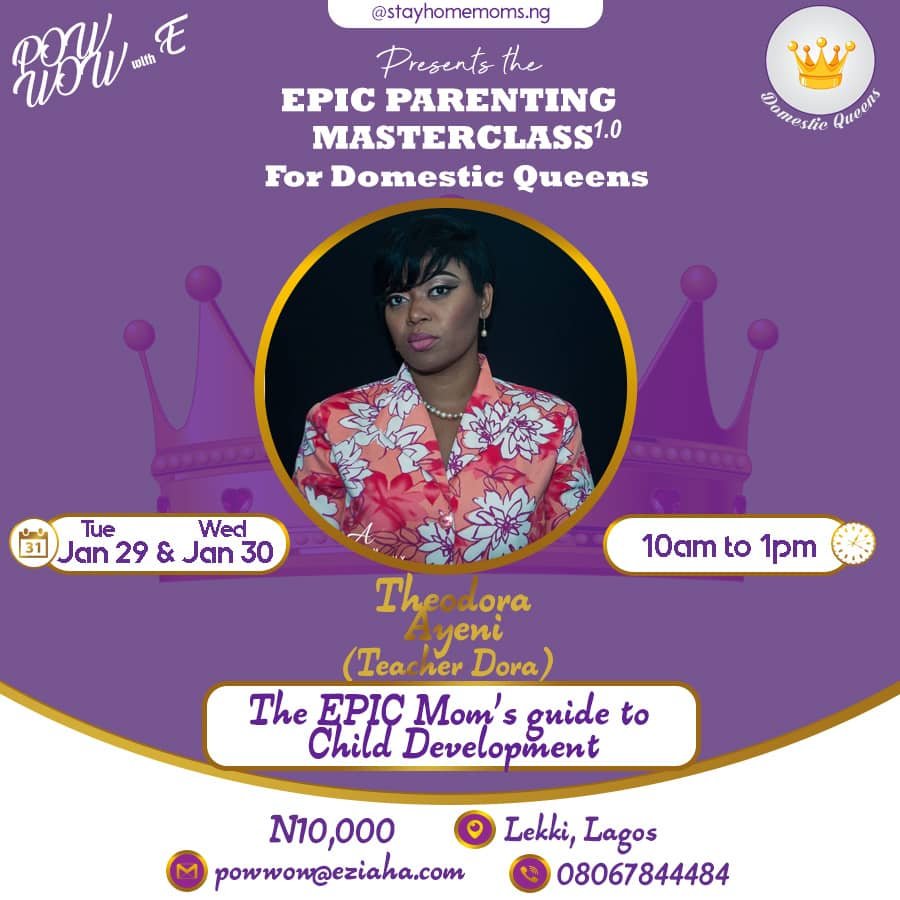 I am always consulting with her when it comes to XYZ about my kids' cos she KNOWS her job. She is a certified child development specialist and is just bursting with knowledge when it comes to children. If you came for December powwow, I know I have a witness in you.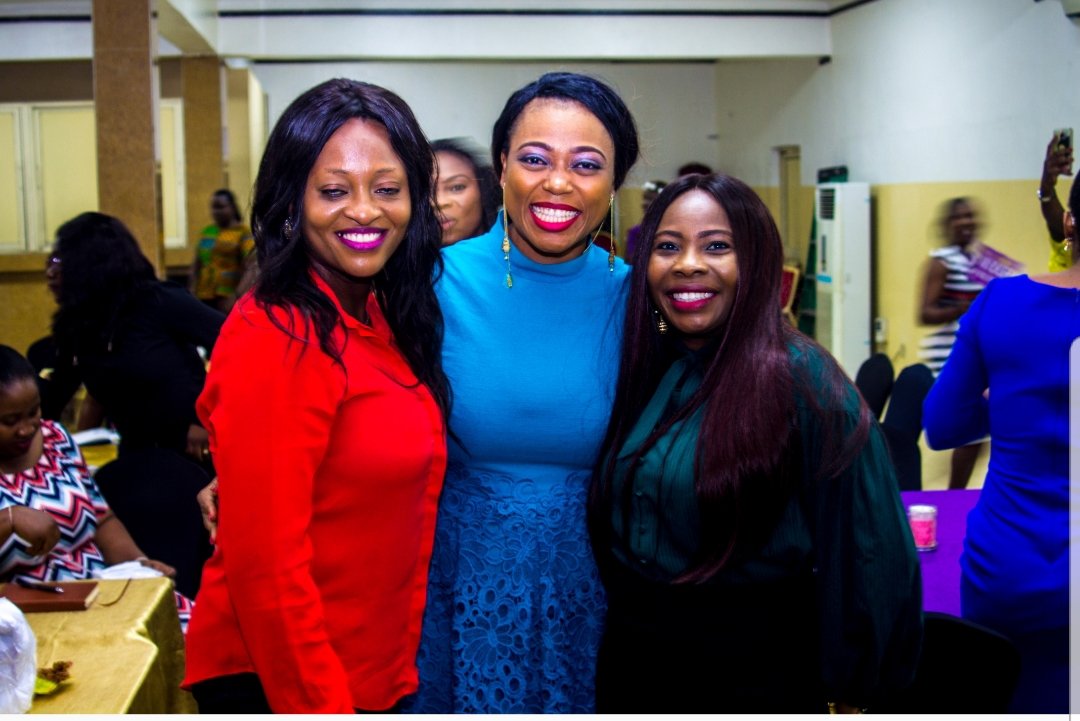 So, we are flying her in again all the way from Abuja to take us through the EPIC MOM'S GUIDE TO CHILD DEVELOPMENT!!!
Oh, and Farida of the Bookworm café. I have known Farida for a long time from when she worked in an oil firm, then she resigned to give full attention to what was her side gig which she was so passionate about. Seeing what she has done with The Bokworm café is so inspiring. Like she said at Powwow, she loves books and kids, and I believe she has the grace to even help kids and moms become better at this reading thing.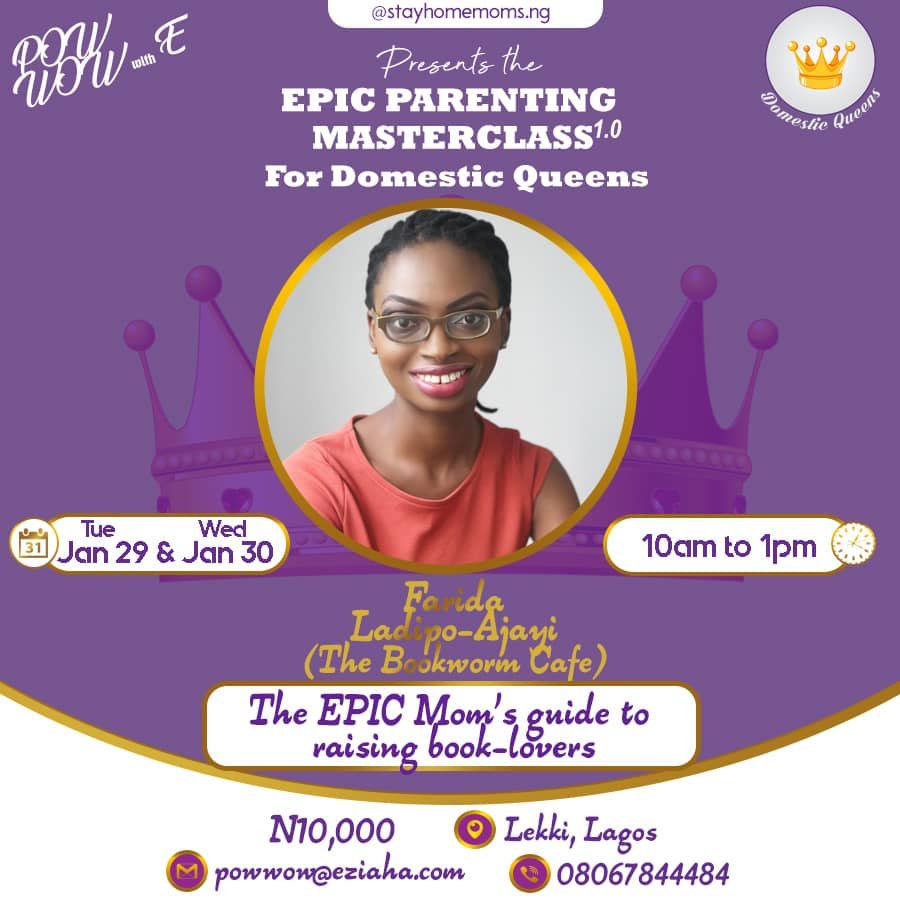 It is amazing all the knowledge and tips she has, and then her exposure to a wide range of books makes her a mobile wisdom bank. So, if you are unsure how to make your kid a reader or you are really struggling, then come on over to the Master class where FARIDA will be teaching us on the EPIC MOM'S GUIDE TO RAISING BOOK LOVERS. Yay!!!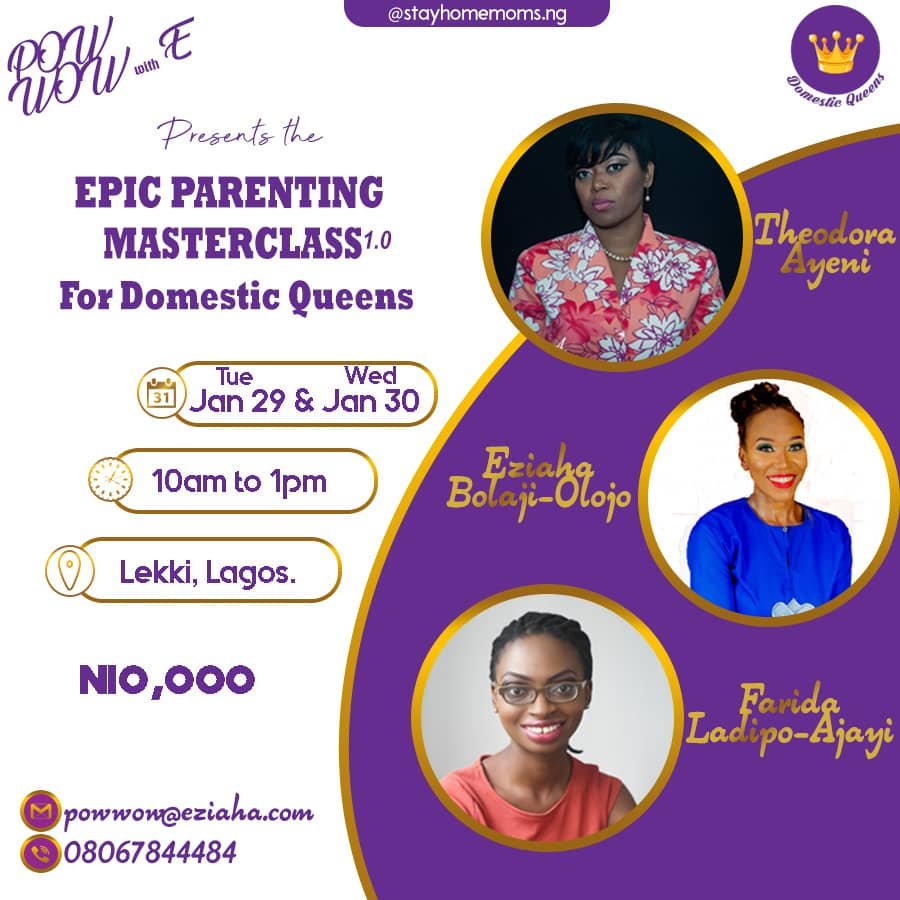 This Masterclass is going to be EPIC. So, EPIC you do not want to miss it.
I also love that we are all Christians so all we are sharing remains in the Faith. Yessss!!!
This time, it is NOT FREE (we will have several free and paid events through the year). It is a Paid-for gig and I will be paying the facilitators for their hours, in addition to all the logistics for the event. Lunch will also be served yay
So, for N10,000, you can sign up for one of the days and let's get this party ROCKING.
25 moms per day and we already have some slots filled so hurry…
You can send a text to Bimbo on +2348067844484 for bank and registration details…
Hurry while slots are left. If you pay after the slots are full, no worries. We will refund your money in full.
I look forward to and I am counting the hours till I get to host, meet, hug and connect even deeper with my Domestic Queens again…
Prayers and Strength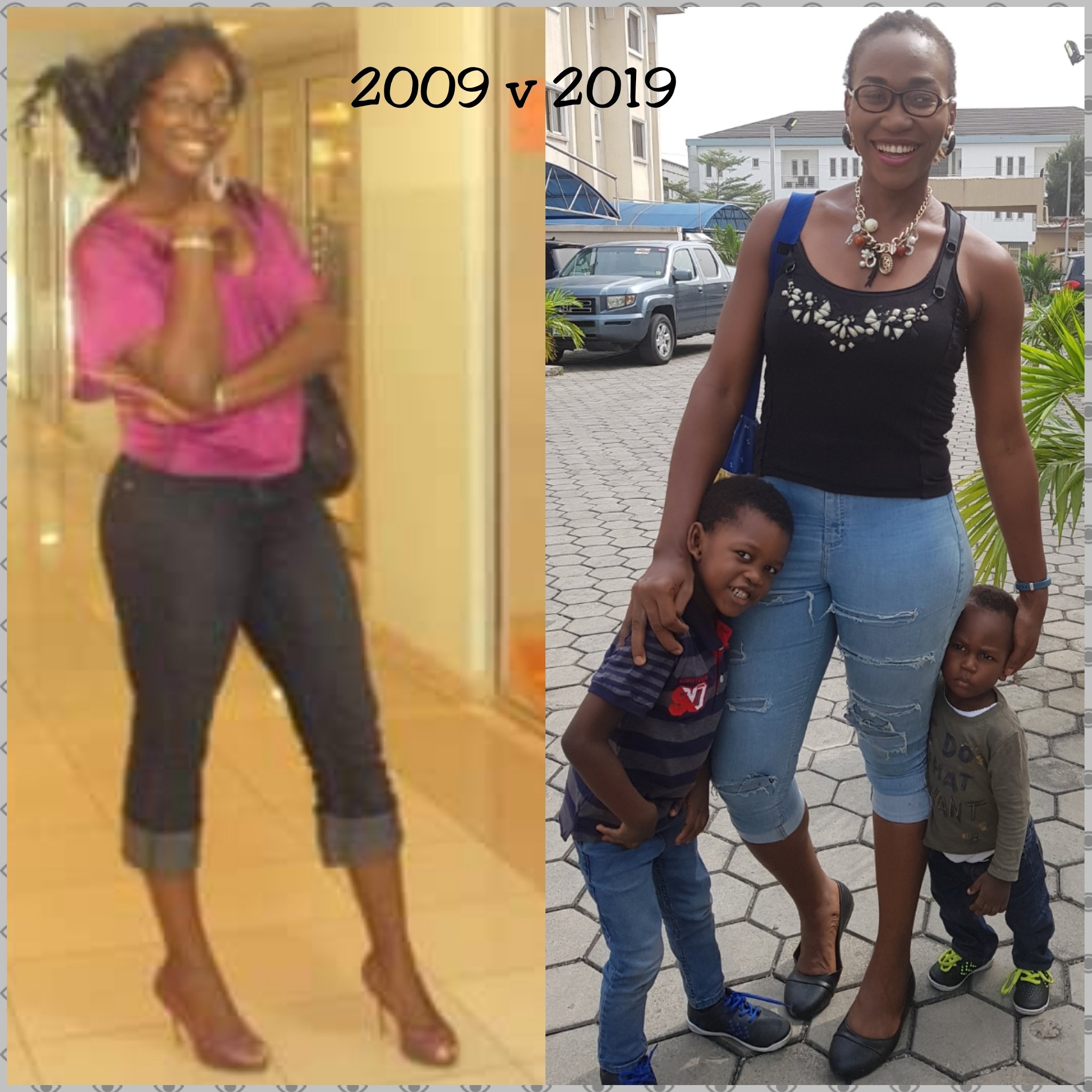 Eziaha, an EPIC MOM-IN-CHIEF
PS
I am starting a 30Day EPIC MOMS PRAYER CHALLENGE via email where daily, I will share scriptures and a prayer for us to pray over ourselves, kids, hubby and home. I will share details on my Instagram @stayhomemoms.ng and you have to be signed up to our mailing list as that is the only place, I am sharing it… your inbox.