As a part of a Documentary on the Channel EBONY LIFE TV, I was interviewed on HEALTHY EATING & LIVING.
It airs TONIGHT
Premier Time – 7pm Tuesday
Repeats – Wednesday 2pm, Thursday 4:30am, Saturday 6:30am, Sunday 10am and Monday 9am.
I hope you can catch it one of these times.
I'm sooooooo unbelievably grateful for how far God has brought me and CoachE'Squad. Smart as I am, I could NEVER have 'thunk' this life up.
I mean, I was just this Stay At Home Mom who decided to get a hold of her life again.
Now LOOK AT GOD.
Interviews upon Interviews…
Right up to 37weeks pregnant.
Started this year with being on THE WOMAN with Ayo Thompson on Nigerian Info.
Ending the year with Ebony Life TV.
(Of course God can bring more before the year runs out, and I'm game. With my 3month old babyboy in tow haha)…
AT THE CENTRE OF IT ALL, IT'S YOU JESUS THAT I SEE. THANK YOU!!!
And thanks to every one of our Clients and Friends.
Much Love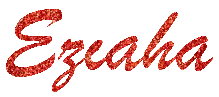 PS
My BIG 'Naijas in Diaspora' Announcement still comes up tonight on social media.
Follow me on IG ♦@COACHESQUAD to see it
Yay!!!
Watch this space for a post with details too