Hey guys, how about we wrap up the year on this beautiful blog with this issue that's super important to me and will be forming a core part of my 2019?
But first, allow me some bragging rights… I mean, it's only right haha (Barzzz baby. I did a rhyme right there)
On Christmas night as we lay in bed just talking about the highlights of the year, my darling darling husband Bolaji Olojo (who by the way LOVES his name and surname to be called together, and is a major reason I chose a hyphenation of both as my surname) said to me…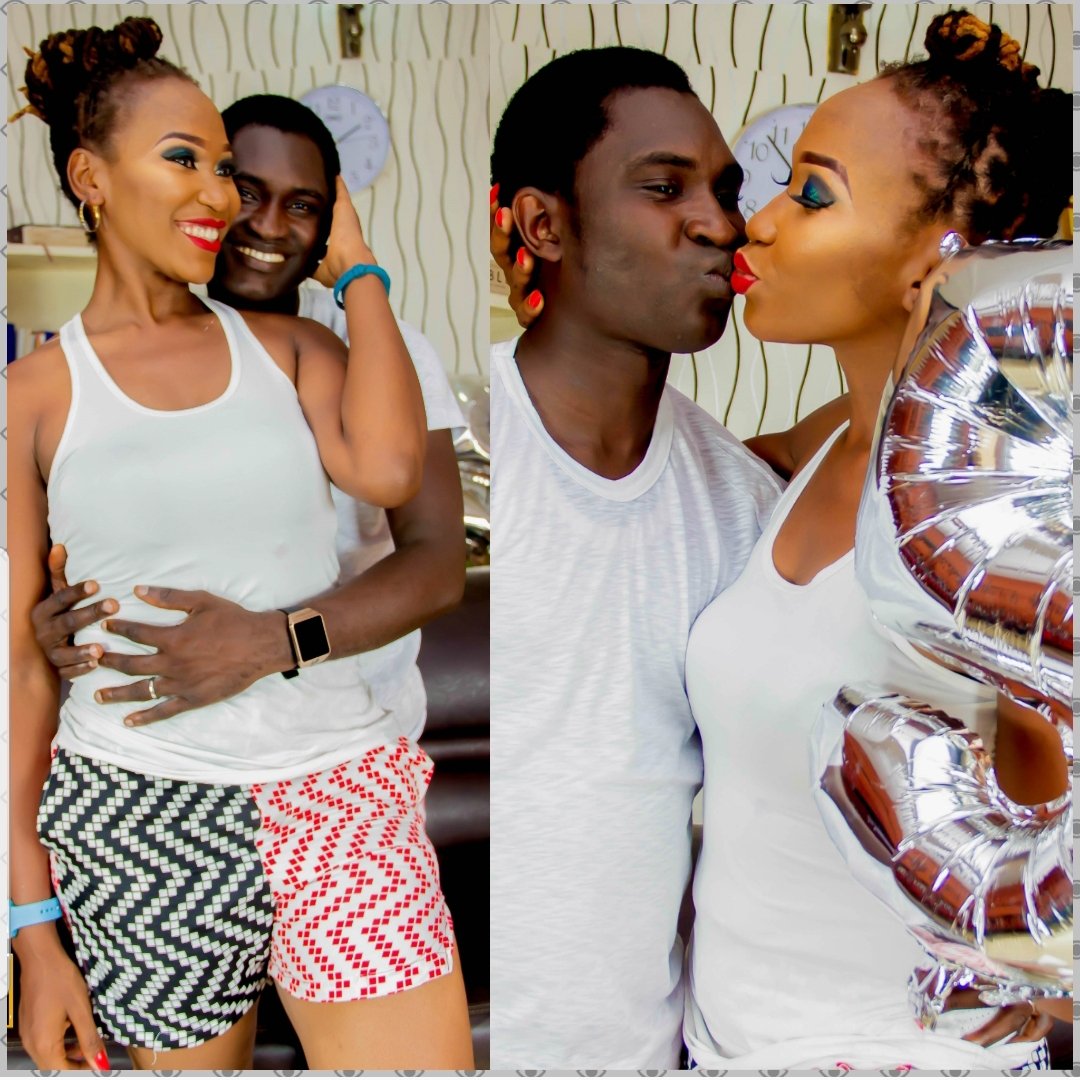 'But Eziaha sha, you have CHANGED. Infact, you have not just changed, you have TRANSFORMED.'
At that point, this WILD WOMAN who is a proud member of the WOMAN EVOLVE delegation remembered her fellow wild sister Sarah Jakes Roberts and said
'Or do you mean, EVOLVED?'
And he said
'Exactly, you have evolved…'
In my head I was like Chhhiiiilllllllleeeeeeee (in SJR's voice) and put my fore finger out in the air in solidarity with my sister girl as I caught that very correct word. (All of this will be strange to you if you are not a part of the W.E delegation haha but we closed for now)
You see guys, I evolved in 2018.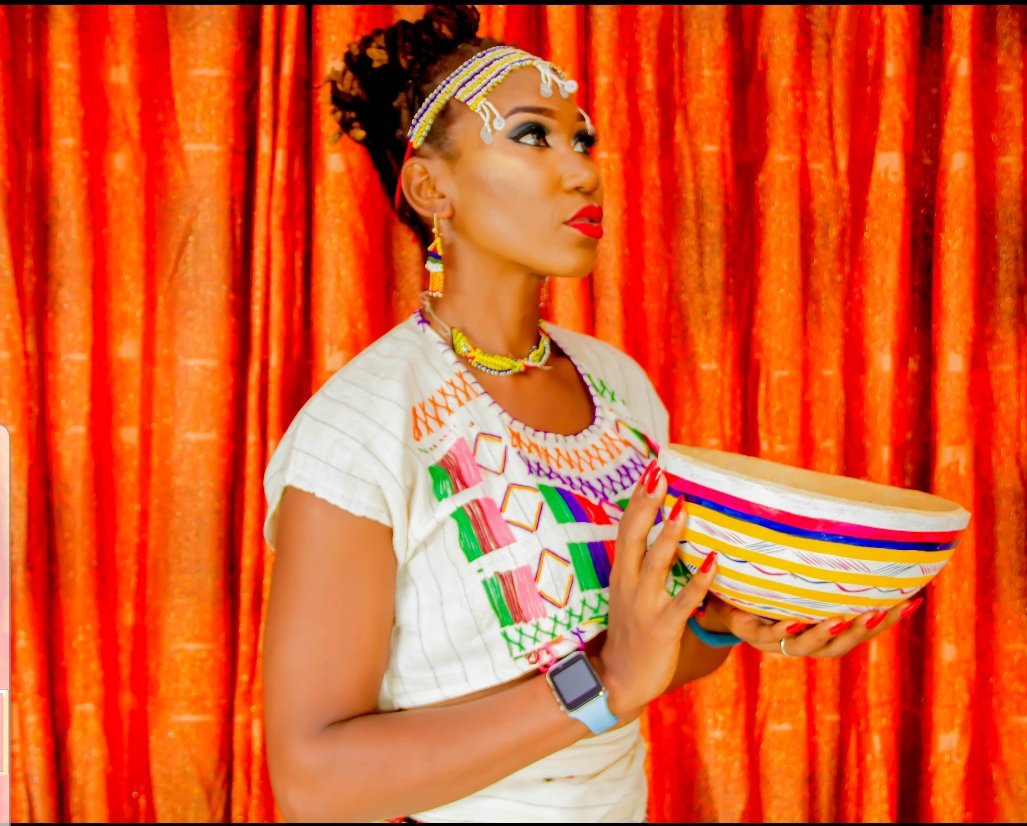 This post should be fraught with new pictures detailing every single event I wanna share but it won't cos I am having major issues with WordPress and my bandwidth or something and whogohost solution is so complex I need to move to the Silicon Valley to fix it haha. So, manage the post like that with pix already in my database.
Ok the gist is I evolved. Oh, my Lord. It was real yawl. Even me I look at myself in awe and wonder of this God. Amazing what a life yielded will do. Incredible!!! Incredibzzzz!!!
My walk with God evolved and as it did, every aspect of my life did. My marriage which is my biggest testimony evolved. Its like I have been senseless since haha. My parenting, my friendships, my business sense, my finances (can I just pause here and say this was the year of the millions both in making, saving and my fave part, GIVING including a 7figure seed I felt privileged to be able to give back to God. I just gave and gave and gave it's now my hobby. Thanks mama Pastor M lol), my friendships and relationships (deserves a book), etx all evolved into being exponentially better.
This year, I died everyday literally. It was like God meant me, He didn't baby me, He 'SON'ed' me. He whipped my ass into shape. I saw GOD in every single thing. Oh gosh!!! He is THE BEST!!!!
Can I be sincere? Even though I have a couple of chicks who call me their mentor, and I have had a few structured mentoring programs, it is NOTHING compared to the fire I feel now to pour into a whole lot more people. I mean God doesn't do such a crazy good work in you only for you. He needs you to catch that fire and light it in many others, so YES TO JESUS baby.
I am here to pass it on in as many ways as I can BUT two ways will be structured so that we do not just have, but also trace and re-enact on a wider scale the predictable outcomes of this journey. One of these structured ways remains my Mentoring Academy… 'The FAB Sistership Academy'.
Being the badass planner that I am, I already have my 4 session dates for TFS 2019 but this post is not about that, albeit I want to share the likely dates…
Feb 10, April 7, June 7 or July 4 and Sept 6 or Oct 4 2019
Just keep that somewhere if you feel led in a way that is not your flesh into a mentoring relationship with me. Will do a blog post on this specially.
Today tho, I want to talk about the NEXT LEVEL which is DISCIPLESHIP.
I want to open up my life and world to those who have enjoyed a close mentoring relationship with me in a previous season into a new season of discipleship
DISCIPLESHIP!!!
This D word is a POWER word girl!!!
You know, about 3 weeks ago, I shut down my entire team. You need to understand just how AMAZING that team has been. We rocked out 2018 hard, one of the highlights being POWWOW haha.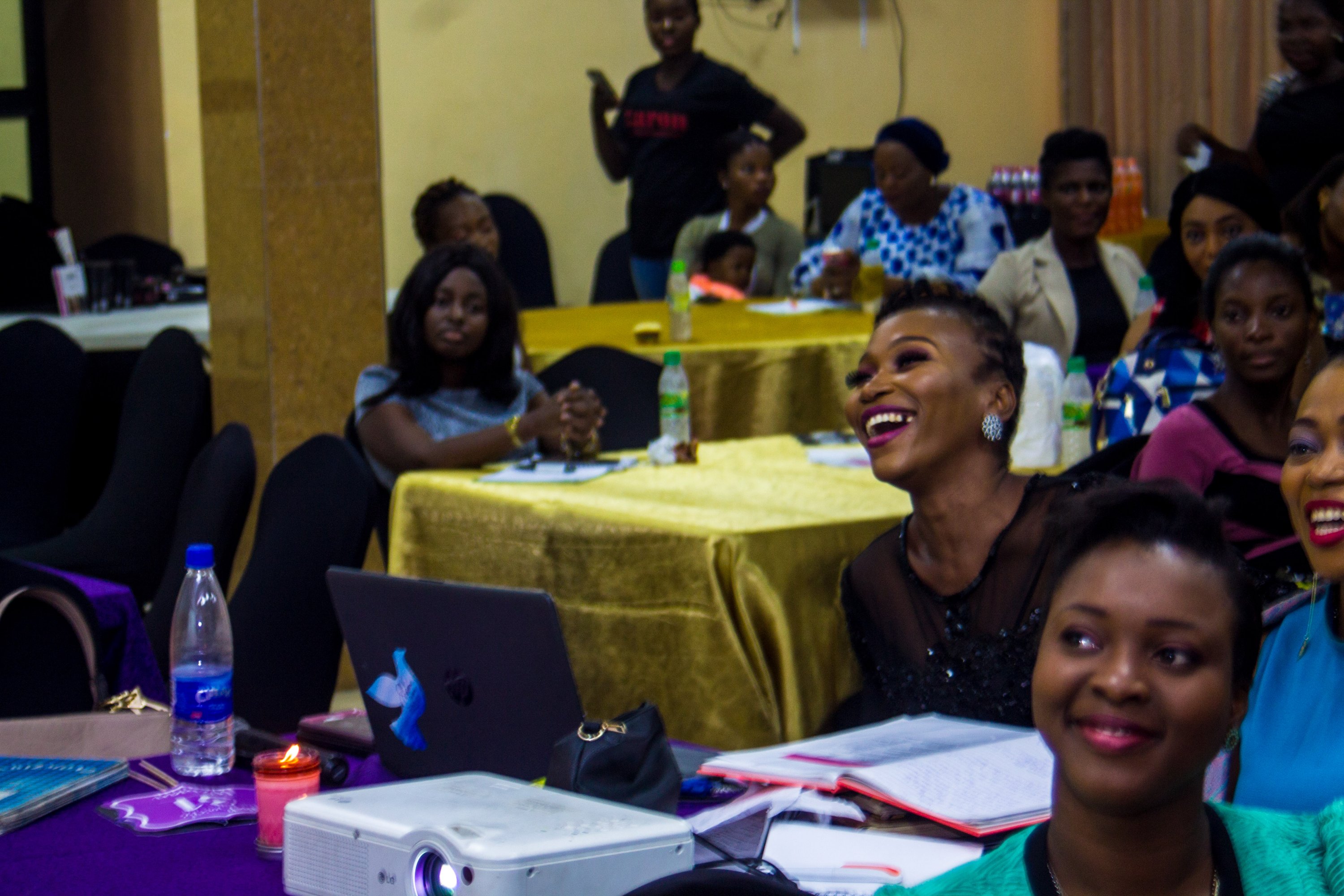 It was LIT guys. These chicks were so there for me. We ended the year with a late lunch at a Chinese restaurant. It was SO GOOD.
*insert imaginary pictures lol*
Interestingly, a couple people had asked me how I managed to build such a team and my tips for building a great team, and I was going to do a whole post on it when after a meeting with my mentor DDK, I came home, looked and prayed over my like 16-page notes from my 2 hours alone with her, the Holy Spirit told me to shut down my team, all of which were my long term mentees.
Wow. First two persons I told were hubs and Aijay and they were like HUH, cos they know my life.
But I knew what I heard and also had an idea what He wanted to do, not just in me, but for the new DISCIPLES…
Phew.
I shut it down and then opened up my heart for fresh insight and direction on how to proceed from here on out…
Yesterday, hubby was teasing me on when I was going to send the team a message calling everyone back and I was like…
'Errrm, today but actually in a blog post cos I would like to make this really official as it will be a thing from now on…'
So, hey darlings, if I have ever mentored you closely, you have volunteered with me, and truly feel a God connection to go into the next level with me which is DISCIPLESHIP, then come on board Chilllleeeeee. It would be my honor, assignment and joy for the next 1 year to really pour into you in very deep and rich ways the back stage of my life and the disciplines behind that lead to the results you see today, and the ones outsiders don't see too.
I am super excited to do this and because this is a God-calling, I intend to be VERY EXTRA about it. Before you get excited though, I would like to state the pre-reqs as clearly as I possibly can…
1. Make sure this is not an emotional leading. Sadly, I have worked with and eventually weeded out emotionally chicks. They are here for the fun and just think WOW, now I have inner access. When the rubber hits the road, they hit me with the lamest excuses. Flesh is a terrible leader. Don't follow it. Let there be a deeper spiritual connection please…
2. I have to have mentored you at least closely for a while or you have worked with me on a project for you to be eligible. We must be familiar on a level even if you were not a part of the team by December, I am throwing this open, if you feel called into this next level, come on baby. Otherwise, wait for TFS and we start from there. Next year, we disciple.
3. It won't be a joke. I will be placing a tough demand on you, literally bootcamp style and you must see results. Yes you will help me in the various streams and assignments of my life, but I will help you evolve too in the 1 year we will be working together. I will subject you to the same disciplines I subject myself to albeit on a level that will optimize your own growth. I don't just want you hanging with me and helping me, I want to help you to help YOU too so you can go out and mentor and disciple others. Literally, we will be in the trenches of life together so if you are not ready to painfully shed and grow, girl bye!!!
4. Even though there are a lot more things I will be sharing only when you have been accepted, I think this one is important before you apply. We will have monthly LIVE meetings in addition to the regular online ones. These live meetings will be overnight and they will be INTENSE… More like a board meeting full of reviews, reports and then projections and vision casting for the next and all. Plus, the one thing I know how to do well and that is PRAYERS!!!! What this means is that if you live outside Lagos, gosh it will be tough. I don't mind having one or 2 from outside and then we can find a way around but I just needed to state that location is key. If your case is compelling enough, maybe God will let me add you on… so maybe apply if led.
Ok so if after all these, you still wanna be a part, YES GIRL!!!! Go ahead and send me that application to be a part of the 12 Disciples.
Send a 3 full page MINIMUM (Font size 12, Comic Sans font on WORD) official letter requesting Discipleship.
In the letter, let me know very robustly about you, where you are right now in life, why you think you want to move to this next level with me, and then where you see yourself by Dec 31 2019 when this cycle is over. Don't assume I know you, write like we are just being introduced. I need to connect. I am giving of myself so I need to be sure it is to the minority that truly desperately need it, and not the majority who will just waste your time.
I want to see fruit mehn so I have to be sure my seed bears that… Trust me, if you send me 10pages, I will pore over it carefully. Nothing is too long. It is not about you, it is Eziaha giving her everything on this God-assignment. I may not have the time to back and forth with you so share as much as you think I would need to know, plus contact details.
So, what will be in it for you?
First, Accountability. I literally become a partner in your life and keep you accountable to your own growth as you do to me too.
Next community, a passionate thriving one, all of us rubbing off on each other as we go for the gold of life.
Then growth. Gosh, you won't even recognize yourself after 12 months. We will have measurable yardsticks and deliverables and review monthly and quarterly.
Then new friendships, sisterships and all on a godly drama-free platform? Yaaaas please.
Plus, we sure will have some fun together. And you can truly see the behind the scenes of my life and those who I follow as we all follow Christ and you too can be encouraged in your own walk that you are not crazy haha.
I feel like this is going to be like a bootcamp in Disneyland kinda experience (My laptop be like 'don't be disrespectful girl' and changes the d in 'Disneyland' to capital haha)
I am very aware of the work involved in this and the demand it will place on me BUT I am also super excited because I am such proof of what God can do when we put in the work and I wanna be a part of yours. I wanna look behind me and see a trail of mini but better Eziaha's.
Life is more fun when we are all winning together. Its beautiful I tell you. The evolving process issa GOAL!!!
So, within a week of this being published, I will close applications. Will re-open and share via Facebook and my WhatsApp status if I have cause to, like maybe I don't get enough qualified entries or something. But I have a feeling I will, so don't delay.
Forget the festivities and be wise about your life oooo. And then share with those who MAY not see this post on time and you know are mentees of mine. I am taking just 12 and I pretty much have 2 right hand people who are already in (but they don't know so will still have to apply)
Email is eziaha@eziaha.com.
Attach the Word document with title as YOUR NAME, and then email subject should be DISCIPLESHIP.
It is New Year's Eve. Had to wake at 1am to get this done and start my day cos I don't have a help (and wont until at least March this year. Story for another day) so my day has to start real early as we navigate the holidays. And before you think I am strange or special, I am neither. This is how intentional people go after their goals, especially Disciples of Christ. Like my mentor DDK told me once, Disciples should have DISCIPLINE!!!
Yaaaas!!! Amen!!!
I am not sure whether to work out now after publishing this or continue sorting out my 2019 goals before church tonight as I dey carry am go church for crossover biko. I need to present this to Him as an offering and then come back on the 31st next year again for report haha. Gosh, bring in the NEW YEAR 2019 mehn. I cannot wait!!!! But I sure will like to work out on the last day of the year so help me God haha.
Happy new year Lovelies…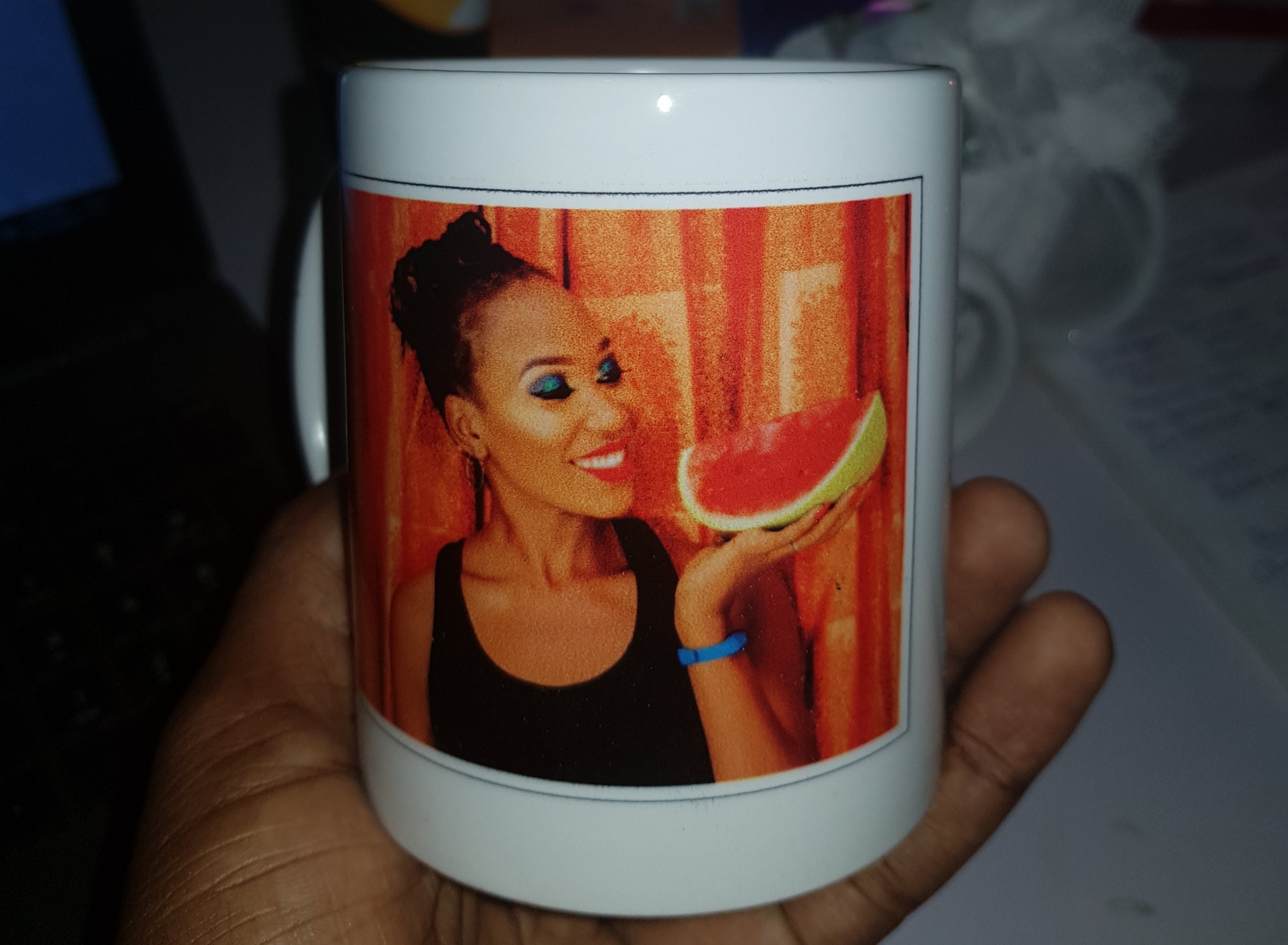 Eziaha