Hello FAB'ers
So today my gratitude series kicks off… You wanna look out for it between 9pm and 11pm. I would also share links of my partners-in-gratitude. Watch this space yo!!! I am all psyched up for this. Giving thanks like the Bible says ought to be our dialect (Yes it is in the bible. google…)
So much to be grateful for…
So let's continue the birthday munches we started here
Like I said, this is me just showing off… All the amazements I heard about myself on my birthday. Actually some not all. We can't exhaust it. This is Part 2 and I have to Part 10 hehehe. I will be dishing out in small doses… So that ahu ufu will not fugbuo unu… Nope not translating… Commonsense can help…
:p
Ok Let's roll it…If your own doesn't feature here, either it was too boring or it is still on queue. Like I said, we are going to PART 10…
From my darling Australian returnee Pharm Berny. Much Love Sis. She is real FAB'er…
My one and only Booski… And yes ooo, that is the ONLY way to dream. DREAM BIG…
I love that she added the lines that followed. Yes baby, I know you. And you are my perfect Pick-me-upper when I am either up or down… Love you very BIG…
My dear dear Lizzie. An amazing friend and Woman of God. Peek the big oyibo.. My BBM friends did grab their dictionaries when I put this up… hehehe. Thanks darling. Lizzie would be among those on my ATTITUDE O' GRATITUDE Blog challenge. watch out for her FAB'ers, and her budding blog…
One of my most amazing friends. the girl is REAL. love YOU TOO MY sweetie Chynn OF LIFE…
Mehn, this one got to me ooo. This chic is one of the smartest chics I know. So when she calls me smart, I gast proud small looool. But seriously tho, Tola is such a gift… One of Facebook's gift. Met her there. Three years ago. Met her in person once cos she is a Londoner but we have been cool virtual friends since. Please follow her on TWITTER for all her amazing intelligent opinionated tweets.
DISCLAIMER; ONLY SMART PANTS MAY FOLLOW. THE NOT-SO-SMART MAY GET LOST ON HER TIMELINE looo.
Thank you Sugar… 'preciate.
My NYSC camp side bunky…. A super adorable sweetheart. She is too sweet. And loves me muchos too hehehe. Let's leave coded the CONGRATS and stuff she had up there… Insiders gist only… hehehe
Jibs was my classmate and one of the three guys I could flow well with in class. he is intelligent and not easily intimidated unlike many wimps lol… He always looks for my trouble but I think I love this madam at the top name ooo. Thanks Love.
Emmanuel is such a sweetheart. I am amazed at how much he has grown. And I am so proud of Him. I am sure God is too. Hehehehe. This humbled me. It really did. More grace darling. See you at the TOP. where eagles glide.
Last and definitely not the least, my most amazing Pastor that I absolutely love and respect and celebrate at any given opportunity, Pastor Kingsley OKONKWO
The message came at night and I had slept off by then. Woke up to it and it made me smile seeing as I slept off in tears. Someone abi something annoyed me terribly. Gosh!!! Pastor K, I love you scatter.
PK doesn't send birthday greetings oh. It is his own personal policy. Because there are so many of us his children,  so that world people don't start to be jealous. I am one of the few the rules get broken for. PLEASE BE JEALOUS IF YOU MUST… I DON'T CARE.
😛
hehehehe
Lemme stop on this high… More to come
Please don't hate ooo. I am too sweet like that.
Before i run off though, a few announcements (looool)
1. There is a FAB UPCOMING EVENTS link on the side of my blog.
https://eziaha.com/fab-upcoming-events/
Please check it regularly as I update it with cool events happening in Nigeria you do not wanna miss. of course Christian events and some social events too. If you ahev something you want me to help publicize, holler at me and keep disturbing me too. Once doesn't work ooo. I have talk my own. Once it meets my T's & C's, you can run it here for free.
2. SOUND OF HEAVEN is here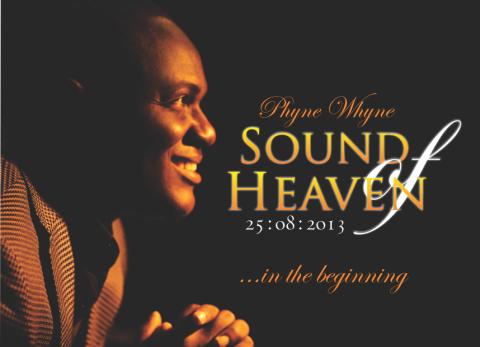 Recall the post i did on THE ASSIGNMENT CALLED WIFE
I gave a little hint. Now lemme share more info… But click the link and enjoy the video and audio of the HOST Minister Ken who just knows how to sing and make heaven kiss earth…
I am too excited already on the event… Toooooooo. MK can sing abeg, lie no good. Arugbo ojo gives me goosebumps every time I listen and I must have listened a billion times. Amazing vid too…
Ok deets are;
Venue; David's Christian center, Fatgbems bus stop, behind NEPA office, Amuwo Odofin, Lagos
Date; August 25, 2013, Sunday
Time; 4PM
Performances by Sammie Okposo, The Rock image, PITA, EBEN, Kenny Kore, Freke, Efe, Accapella, Onos, and many more…
Tickets 1000naira only
To buy a ticket, reserve a table , book stands or advertise in the magazine, please call 0806241784 08167000842, 08182244477…
You really do NOT wanna miss this concert at all… Majorly looking forward to it… I also love the Guest artistes too…
Again, host is Minister Ken, popularly known as MK… The brain behind the ARUGBO OJO MIX…
BLOCK THE DATE
25;08;13 SUNDAY
3. This Sunday too
August 4, 2013.
Venue David's Christian centre.
Time 4pm
Our every first Sunday of the month special LOVE DATING AND MARRIAGE…
Pastor Kingsley OKONKWO WILL BE answering all your FAQs on relationship so come very prepared
BLOCK THE DATE TOO…
Hehehe
4. You can subscribe to email alertz for my posts. All you need do is enter your email by the left side of my blog and you would get notifications every time i post. Or if you access my blog through your phone, then click on a post to comment and just under the comment you want to post, you will see a line that asks you to ick a box to recieve email updates. Tick the box and you are good to go…
As i post, you get emails… Coolish yeah?
You can also follow me on twitter as my posts alertz also go up there  I tweet at @eziahaa or you click on the tweet link on my blog if using a computer. You can also send me a request on facebook Eziaha Omoteniola Ajaero.
Yes ooo, all this cos I love you guys…
Muah Muah Muah
E'