[
25/09, 09:16] Pastor M: Eziaha my love. Don't ever loosen your grip on him. Not for a minute…
Those were her words to me… The depths far greater than the brevity…
Interestingly, 2 seconds earlier, i had replied a mentee with words similar to what mama would tell me later… I told the person…
"…Put God right in the centre of it all. Follow Him. Not your dreams…."
Today is my mama's 40th birthday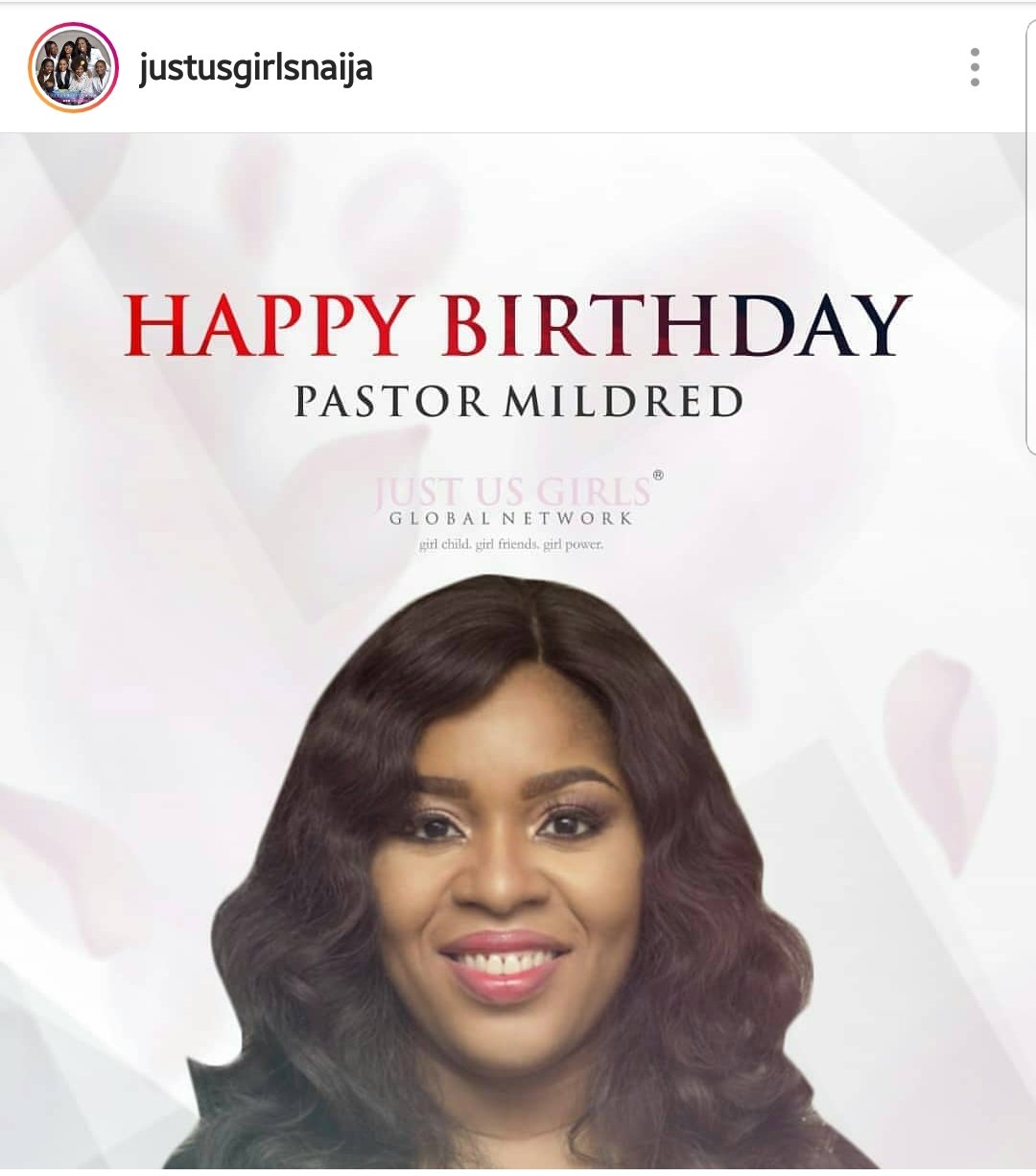 and I've thought about a lot of things I wanna say, but 1 thing is important. That's the only thing I'll say cos if you get this one thing right, everything else will fall in place…
We are all agreed that we must pray for our Pastors and Teachers…abi?
Here's the one thing you should pray for them as the number 1 priority, but first walk with me through the past few years…
2016…
Pastor Mildred looks at me (via whatsapp chat) and says to me… Eziaha, you should start a business off this your free weightloss program. You know so much and have amazing results coaching people for free. It's not hard. Open an instagram page, register a company, brand your pictures and start.
Lets ignore the fact that i argued with her at first and did strong head for a while before the One we serve who knows how to use a cane got me bad and CoachE'Squad Ltd was birthed. Look at us today…
I wish I can tell you how much CoachE'Squad Ltd. has changed my life, and this is beyond money.
Then the other day, I visited with mama and as I was leaving, she casually drops that 'and Eziaha, if you need someone to train your team, Kemi and Blessing are really good and have learned a lot, so just tell me and I'll make it happen. Now what she didn't know was that I had been looking for training for my team. I had even spoken to a friend in this same fitness industry and she mentioned someone on Instagram. Checked her out but my spirit no free. With CoachE'Squad Ltd, I'm steady aware that it's not just a buisness… It's A calling. It's, well, MINISTRY. So I didn't want business 101 according to the world. We planned the training in church office, anddddddd that training… that training!!! It changed everything. For me and my team.
Or is it this meeting for Stay at home moms. Mama said to me (and I didn't ask her or say anything but I had been kinda blocking what I thought I was hearing from God)
Eziaha, (when she starts anything with my real name next time, I'll just run away lol), I think you don't take this seriously enough. I feel like this is a HUGE assignment that God has given you but you don't see it as such. Take it seriously and see what God will do.
Today, see what God is doing.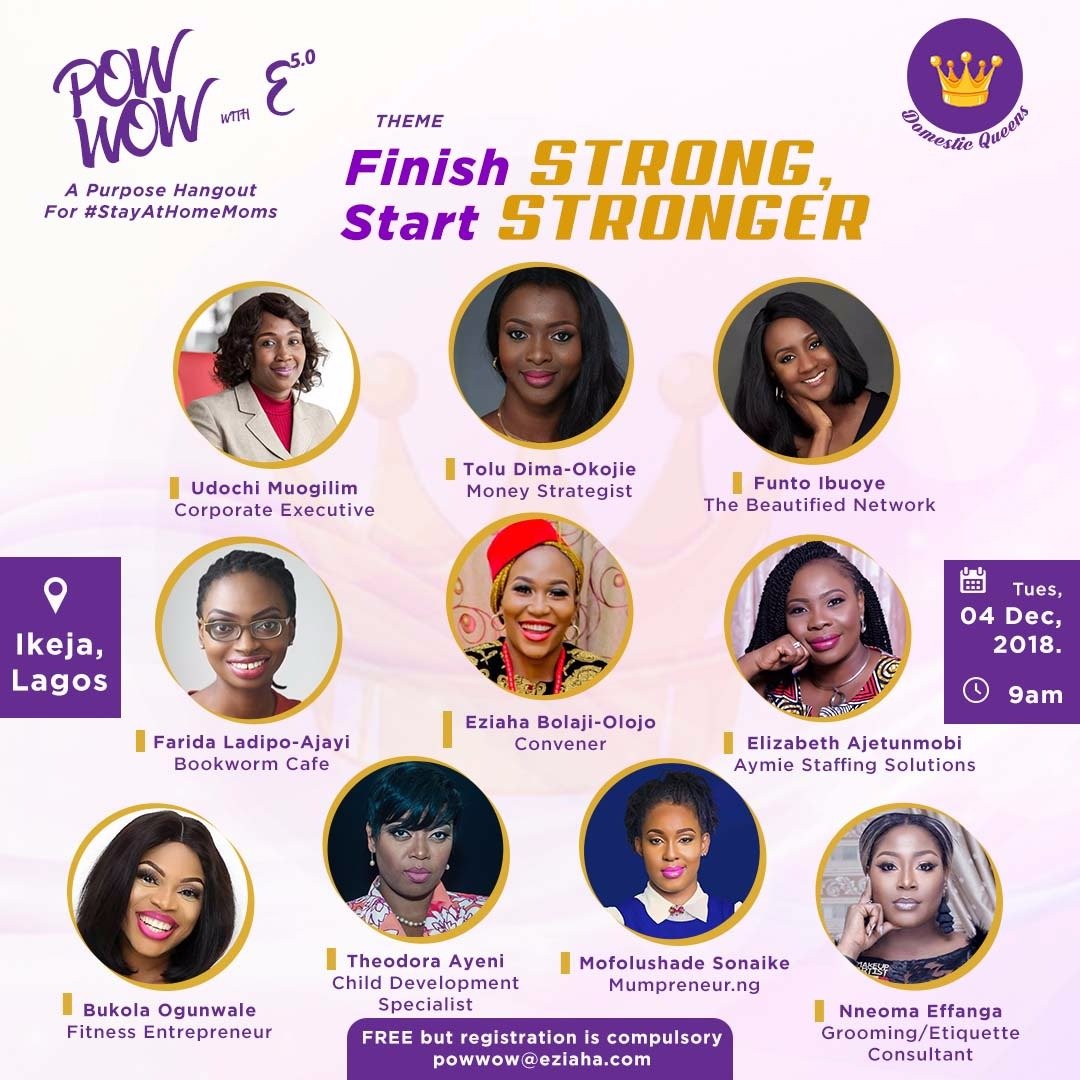 I'll still share more about POWWOW with E'. Yawl KNOW this wasnt strictly for DQs before, but after mama said that, I now got clarity that POWWOW with E was strictly a Stay at home moms thing.
Or is it times when I feel like all I've said is rubbish and she says You always make sense Eziaha
Or times when she moves from mama to Pastor Mildred and corrects your entire life.
Or times when she is just Mildred and is brutally vulnerable (more on this later)
Or times when she reminds me to get Eziaha out of the way, and let God do what He wants to do…
Or times when she catches me before I start to play God in someones life and says Eziaha, you must learn how to love and detach…
Or the many many things we don't have to discus but I follow closely enough to see what she does , how she does it, and why she does it and then run with the lessons without even saying Hey mama…
You see, I told mama yesterday that if there are days she wakes or is tired without doing nothing, it's cos I'm rushing her lol. She's like my personal adviser. I hit a wall, clueless, I go to her and literally dismantle her until I find an answer based on something she said to me or anyone else. Or on the pulpit. But in the spirit.
Recently, my biggest challenge has been in my relationships… especially with mentees and friends. Only one I shared with her (and mama is like 'I've always wondered how you were friends…" lol. LIKE how does mama know it all? ) but the rest? I just consult her in the spirit and she gives me a personal lecture drawing examples from her life, only it's all in the spirit but just as effective…
Oh, I'm grateful for everytime she has been vulnerable cos I have to play back those moments again and again when my own rubber hits the road…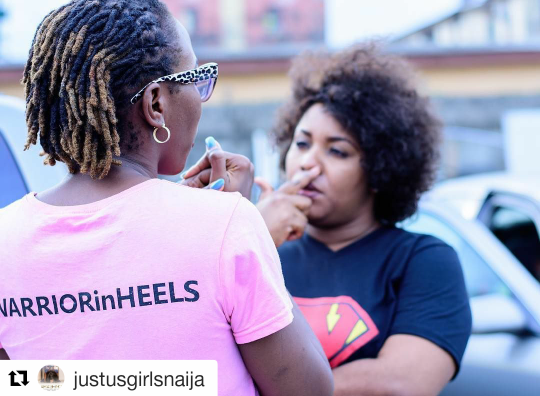 She doesn't even have to share with me. I no longer attend or serve in her church. She owes me nothing. I'm not that special. But she does. I suspect I'm riding on Rev Femi and Joyce Meyer's grace… Since we have the same spiritual parents
Recently, she doesn't even know, but something she said to me brought restoration back to a friendship I didn't even tell her about when I shut it down. I just heard her as I navigated that reconciliation and let it be restored…
Recently, I've had to adjust in my mentoring. What the ones who call me mama don't know is that Eziaha is stupid emotional. I will be done with you before you say ma… But I've seen Pastor Mildred treat her children, good or bad, as a Christian, and still be an example to us. I've had to get myself all the way together cos the spirit of pastor Mildred constrains me. Yawl dunno Pastor Mildred is your real mentor not me. Lol. You should send her an offering. Today i was tellin Aijay about a certain emotional decision I was about to take on this human that's annoying me like crazy but for the spirit of mama…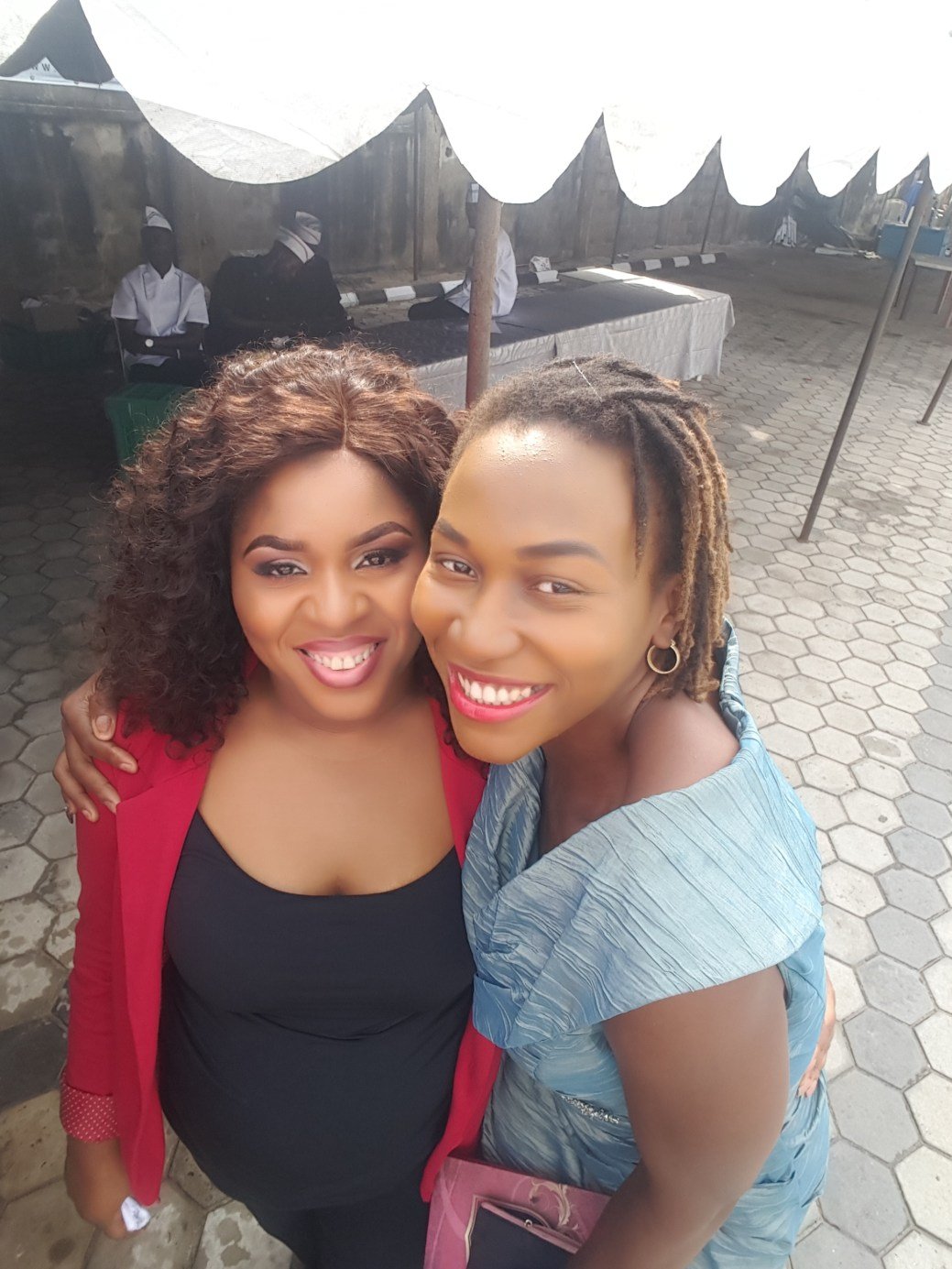 And you see, I'm vulnerable and such an example to my people but it's really Pastor M not me. She's your mentor's MENTOR. Again, you should give her an offering. Evrrytime you see me work hard, fight through, confess challenges, be vulnerable, or even still show up even when I'm boiling, it's mama. Lol. Eziaha is not that smart. Or wise. At all… I'm just learning and applying.
All because one woman has chosen to keep saying yes to Jesus and holding tight to HIM through life.
That's the prayer Darlings.
That's the one prayer you should pray for your Teachers…
Your mentors
Your leaders
That they keep saying YES TO JESUS while holding on firmly to HIM for the ride of life.
That's all. Nothing else.
If they keep saying YES, you will see the effect in your own life. If they keep holding on to HIM on this ride, you will too.
I learned yesterday that the only reason Pastor Mildred Kingsley-Okonkwo is such a blessing to me especially is cos she SAYS YES TO HIM and then HOLDS TIGHT.
So mama, at 40, my biggest prayer is what you said to me too…
That you never ever lose your grip on Him as you keep saying YES.
And that we all who are your spiritual babies do same. It will make your work easier and the crazy ride with our Jesus sweeter.
Enjoy the ride mama. #ThisIs40 #WeHereNow #SatanNtoi #IfYouKnowYouKnow
I love you. And I'm unbelievably thankful for you!!!!
Happy 40th birthday mama