Hey Fam
Gosh, I am so excited about today's post as it has been stewing in my spirit for like 2 weeks or so, but hadn't quite gotten done.
This morning, your girl was doing a Bible study with Apostle Paul (yawl, PAUL and GOALS are synonyms) in his letter to the Corinthian church and I frankly don't know how one thing led to another and I found myself in the scripture that completely cooked this post to perfection.
WOW
Ok, first I hope we are praying against COVID still? The temptation to quickly rush back to regular programming with the lockdown eased in some places in Nigeria is high, but so are the figures.
Last I checked, it was hitting 5000.
So, let's not ease up our prayers… for mercy, for cleansing the land and for restoration.
It is well in Jesus name, amen
Ok, so during the lockdown, in fact as soon as the lockdown started, God started to speak VERY CLEARLY to me on DISTRACTION and how I needed to guard against it.
I shared with the WILD WOMEN community and we kept reminding ourselves not to be distracted but rather to plug into what God will be saying to us in this season, because I truly believed He would be speaking
He cannot be locked down
The church being locked down can also not affect Him
So it was major for me to plug in and be brutal about eliminating distractions.
We prayed more as a group, and I personally prayed more individually and was also very intentional about activities I engaged in.
First, let me define distraction as I know it, forget the dictionary now.
Distraction is any activity, good or bad, that takes up my time and stops me from hearing God or being obedient to Him at any time T.
That said, if I am writing this post right now when the Lord is tugging me to go spend time with my children, or go wash the dishes (welp!), I am being DISTRACTED.
If I am spending time watching a movie with my husband and saying it is bonding time, but God is calling me to quickly go and pray for 30mins, that movie at that time is a DISTRACTION.
If I am cooking up a storm like I do once a month, and God is telling me to go and write this blog, I am being distracted by my cooking.
Simply put, disobedience is DISTRACTION!!!
Most of us have passed the level of being distracted by gossip, social media, Linda Ikeji blog and the likes. Now our distractions are so masked that we can easily miss it, thanks to satan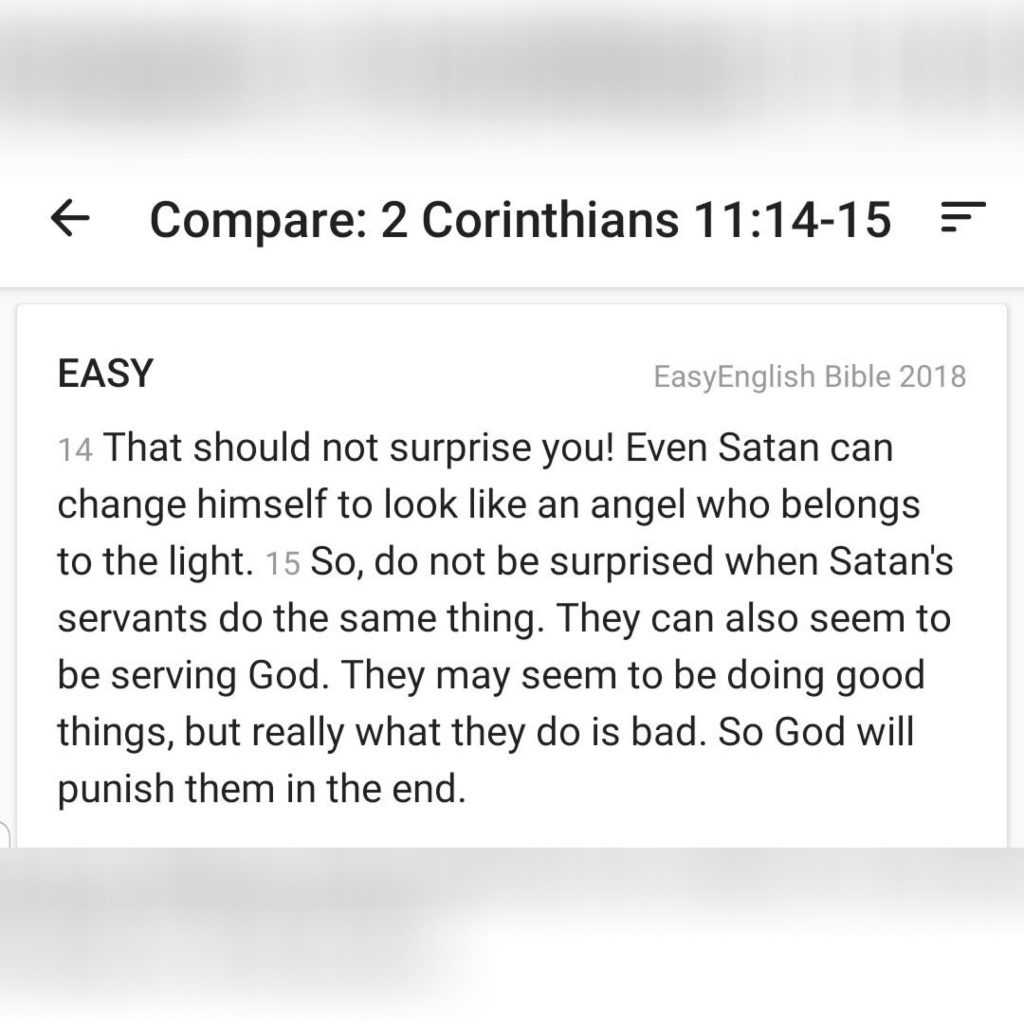 They may seem to be doing good and even serving God but really, they are not. That is what satan makes happen.
That is how he rolls.
You know why obedience is EVERYTHING?
Because we never KNOW what is on the other side of our obedience…
Not only for others, but also.
I recall spending some quality time with my husband one day and felt the HS tell me to go pray. I told Him to excuse me for 30mins and I locked myself up in a room. During that prayer time, He told me to call a friend. Like a real random person. I obeyed. And as we spoke about something completely different, it turns out that… Ok there is no way to share this testimony without giving it away, so let's just say someone's finances and breakthrough was connected to that one act of obedience. I was BLOWN away!!!
I am talking MAJOR BREAKTHROUGH!!!
Is spending time with my husband a good thing?
Sure
Was that a DISTRACTION at that time?
VERY YES!!!
Yes, feast on all the treasures of the heavenly realm and fill your thoughts with heavenly realities, and not with the distractions of the natural realm

Colossians 3:2 TPT
So I am constantly checking myself to be sure I am not distracted away from the BEST by the GOOD
Distractions, I was aware during COVID-19, could come in various forms.
For me and unlike some, I got super busy at the time
Work tripled
Hubby and kids were full time at home so domestic work quadrupled
And it was JUST ME!!!
Let me tell ya, I was like a mad woman.
I refused with my whole life to be DISTRACTED. I was constantly asking God what I was to be doing per time.
I was constantly pressing hard into Him.
Sleep? No kidding, most days I ran on 4 hours or less of sleep, pulling steady all-nighters.
I fought distractions like I was fighting the pandemic.
I fought to spend time with God. I prioritized Him above all else.
I fought to be OBEDIENT and FAITHFUL to all my assignments.
It was WILD yawl… so much so that the same week the lockdown was eased, I felt my body gradually slipping into burn out, and thank God I started to fight it immediately and relax…
Again, that was what God wanted at the time.
So my distraction would have come from being too busy and getting carried away with my many activities.
The other way most of us would have gotten distracted, especially if you found yourself with plenty more time would be by the endless one million Instagram and Zoom live webinars that sprung up.
WOW
Everywhere I turned, someone was hosting a LIVE something or a whatsapp meeting and the likes
AND people who suddenly found themselves with more time were joining everything joinable.
This is the scripture that came to me today that had me screaming at its accuracy
You are my son. So listen to what I say. Do not listen when people teach you other things. There are many books. If you study them all, you will be very tired.

Ecclesiastes 12:12 EASY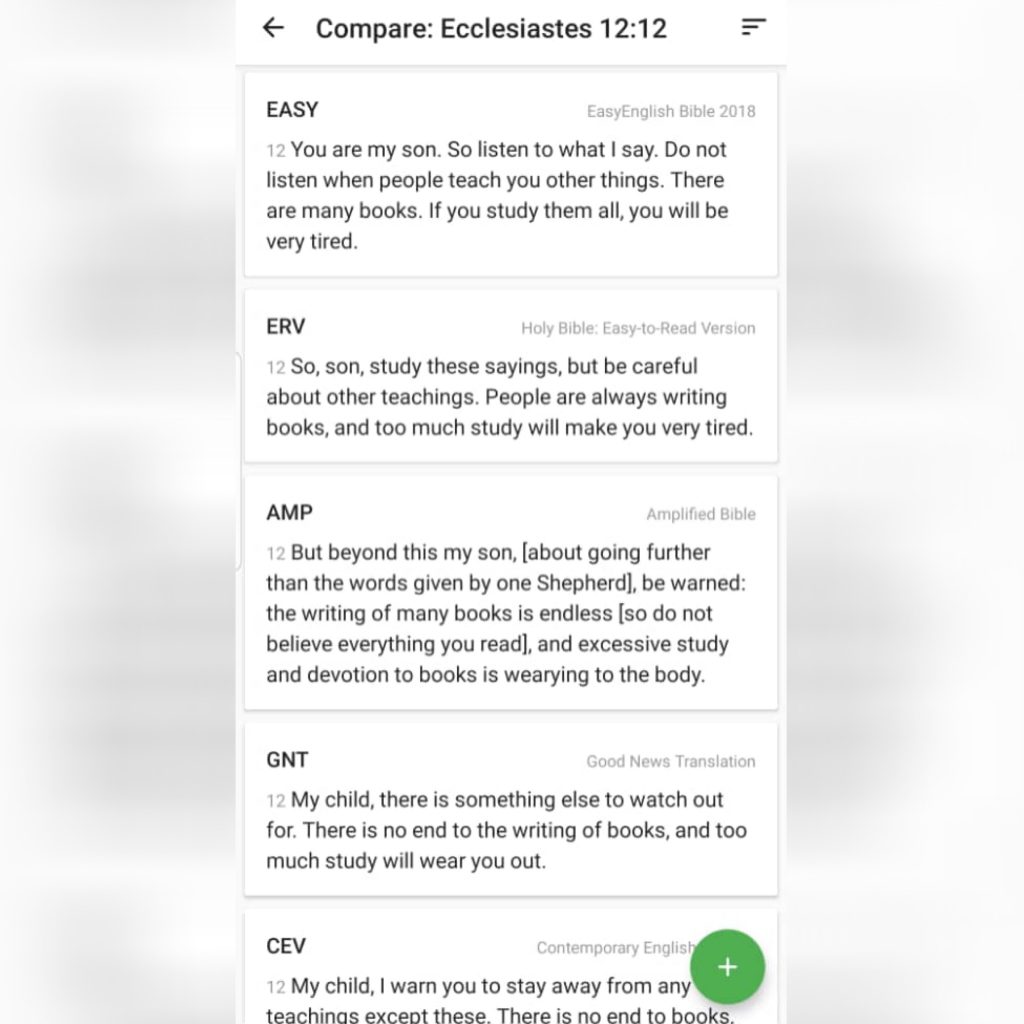 Did you see that?
There are many books…
If Solomon was writing this today, He would have said "There are MANY webinars… MANY IG lives, MANY whatsapp conferences… many Zoom live meetings… attending all of them will make you VERY TIRED…"
But "very tired" is code for DISTRACTED or CRAZY.
Let me tell you something about TIME. It is limited.
You must guard it with your WHOLE LIFE
In fact I love this Craig Groeschel podcast IT IS ABOUT TIME
Why do we feel a need to attend and sign up for everything, even if we like the person? Even if it is Christian? Even if it is personal development?
Even if it is from Eziaha?
Why don't we know when to apply the brakes and APPLY THEM?
I think we do it because we are LAZY
You see, hearing God is HARDWORK. It requires us to be DISCIPLINED IN PRAYERS, WORD STUDY and generally fellowship.
Most of us won't, so we don't know EXACTLY what He wants us to do, so we do it all.
And when it comes to distractions, the options are endless. You will literally be spoiled for choice.
DISTRACTIONS!!!
One of satan's SUPER POWERS against us Believers in this crazy noisy world.
But, I pray this post sets us free in the name of Jesus
So you are wondering about practical tips to wade through the noise and lean in to ONLY what God prescribes?
1. Spend time with Him. Let Him tell you about YOU!!! He will give you clarity on your life assignments, your season and its teachers, and what exactly you should be pursuing NOW
2. Sit down in a meeting with yourself, write down and strategize based on all He has told you. Yes, set up a LIVE ZOOM MEETING or IG live and be the only attendee. Turn on video on Zoom and talk to yourself, if LIVE meeting is what is shacking you lol.
3. Then be BRUTAL in your elimination of things that don't fit the vision He gave you, while being SENSITIVE to any other thing He is saying to you. Because the truth is we cannot box God up and run with a formula. He is speaking DAILY and we need to be getting fresh info from Him DAILY!!!
Holly Furtick in her message last Sunday likens this BREAD OF LIFE to fresh not stale bread
More than Miracles by Holly Furtick
You see why I say it is laziness that is stopping most of us?
And this has little to do with how DEEP you are. If we make time for God, even as baby Christians, He too will come and sit down with us
Look! I stand at the door and knock. If you hear my voice and open the door, I will come in, and we will share a meal together as friends.

Revelation 3: 20 NLT
And no, we won't even blame those who were holding these webinars and live meetings. I believe God sent some of them to do it for some of His children per time so there is PURPOSE right there. Yes, some of them sent themselves and put a JESUS tag on it, BUT still I can't blame them because they didn't force me to attend.
And the crazy scary thing is for every time I spend on the WRONG THING, I am losing out on time I would have spent in obedience to Jesus
So when it comes to what GOD wants me to use my time for, I will be VERY TIRED
Personally, leadership is so important to me so when I saw that Craig Groeschel, my leadership mentor, was hosting 3 world leaders and voices I absolutely respect on a live webinar set up by the Global Leadership Network, I did everything I could to attend. The three were JULIET FUNT, JOHN MAXWELL, and PATRICK LENCIONI.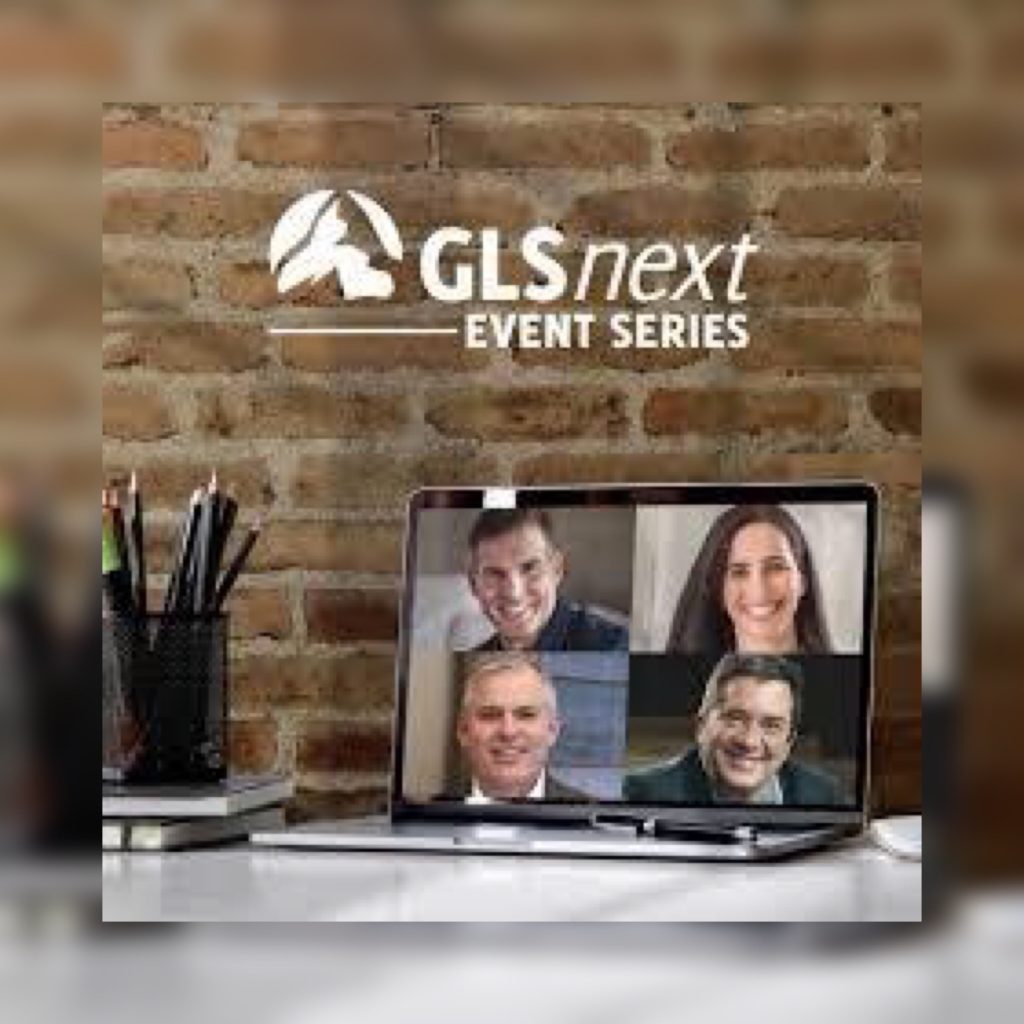 I was there and sat BEFORE the time, having set up my family for dinner and all, and was sat there till the end, taking like 4 pages of my A4 journal in that 1hour 30mins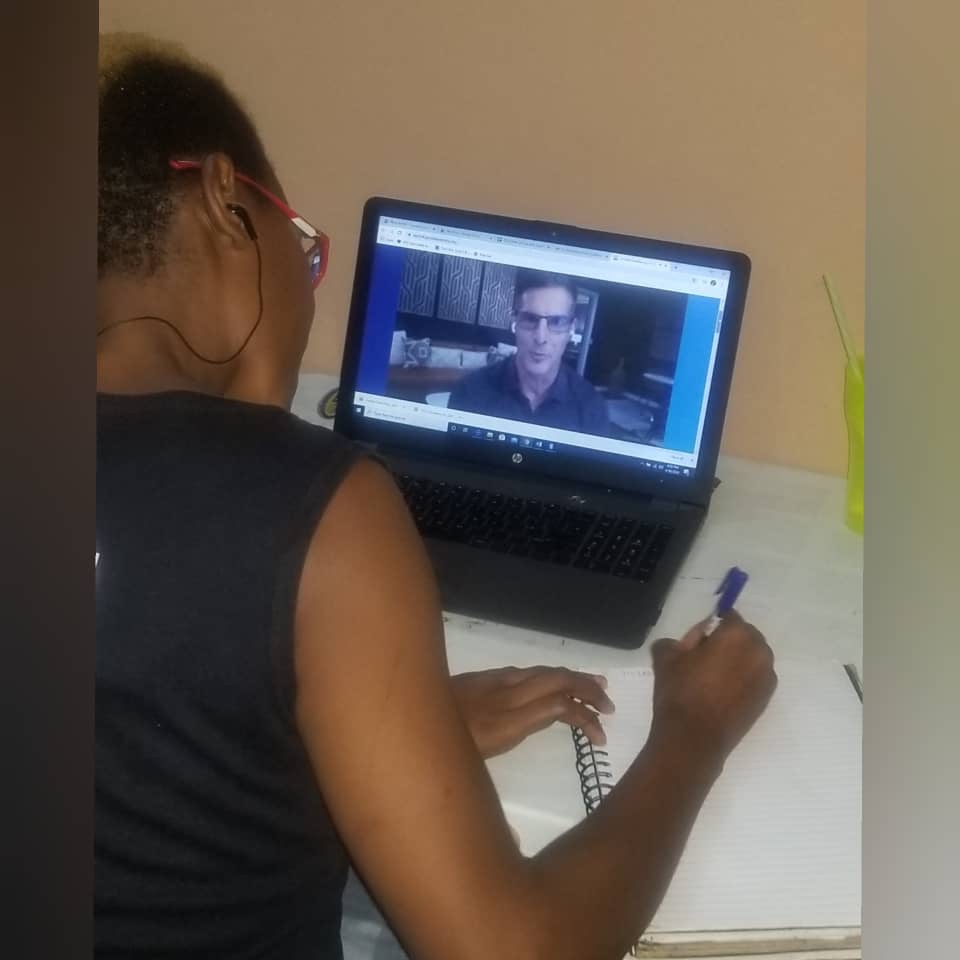 Another one I attended was the Women on Fire conference by Pastor Enoh Jerry with Rev. Funke Adejumo, Rev. Folake Achudume and Mrs Jumoke Adenowo. I knew I had to be there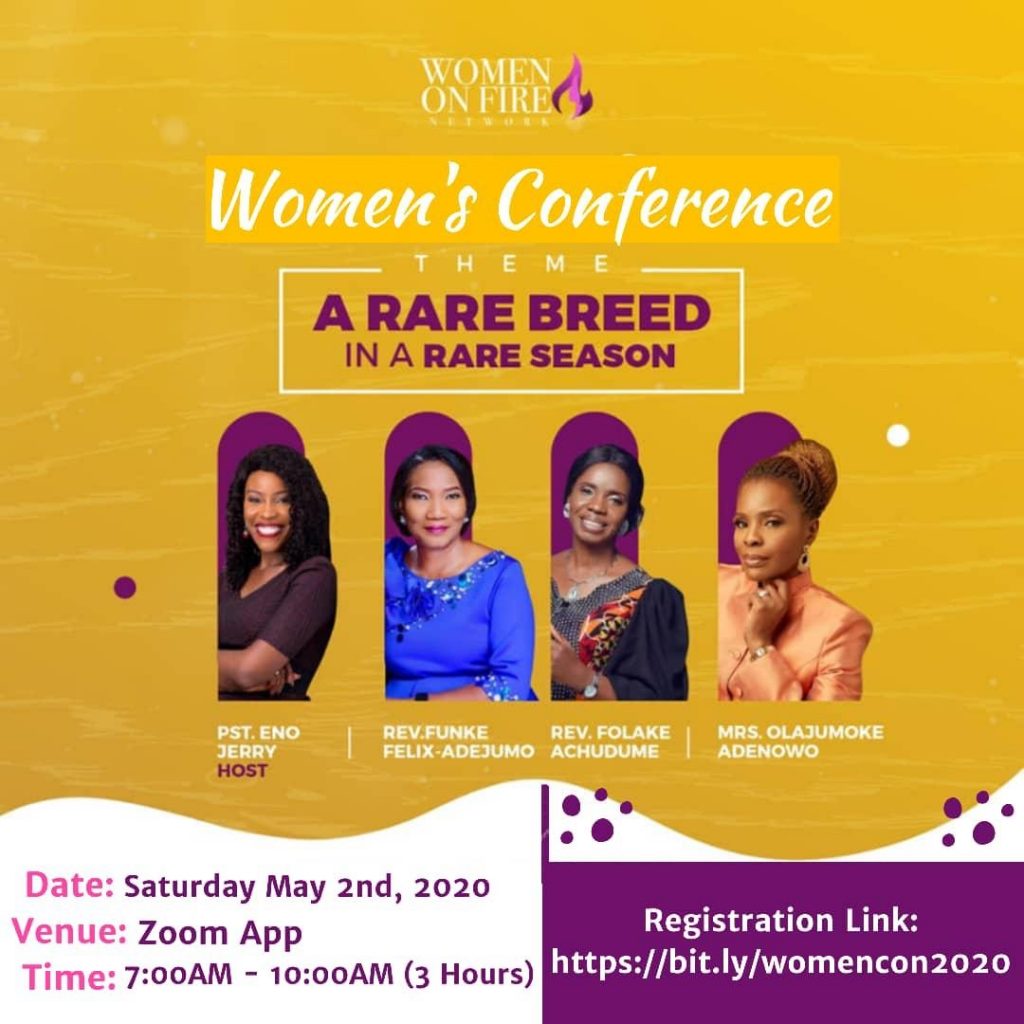 In fact, that night, I didn't sleep at all because I had my Forerunner Bible school assignment to finish so without a wink, I jumped into the 3hour long live webinar and got many of the wild women along for the ride too.
IT WAS SO GOOD!!!
Sleep what?
See the YouTube link to relive or experience it
I have typed too much.
I pray we get it and fight distractions so we can be obedient to our Father, in JESUS NAME, amen
Love you
Eziaha
PS
I recently did some great posts on my other blogs, you should read them; one where I answered some major FitFam questions;
"So what I do with fruits and veggies is to enjoy them fresh in the fridge for as long as possible, then when the fridge is no longer working to keep it fresh, that is it is starting to look like it will spoil, I skin it and throw into the freezer. At that point, the only usefulness is for a smoothie, and my 1500wattage blender can crush ice and frozen foods and fruits."
Read more here
Implants & Weight Gain, Juicing Vs Smoothie and More; Your Fitfam Questions Answered
And here I wrote about the gift of COVID
" She had the life I dreamed of, yet wanted more time to invest in the life I now had and despised.
That, my sisters, is how my salvation started again.
She gave me the right foundation, and right there at home, I decided I would fully immerse in my season, quit being a frustrated stay at home mom, have my bath EARLY (hey, AMEN. That's a word for some of you), and completely steward my assignment from God to my family in obedience and submission"
Enjoying that? Read more
Your "JERUSALEM" and the gift of COVID-19
Want to receive regular updates from us? Join our mailing list here;
PPS