Hey Darlings… This is post was first published October, 2019. Enjoy the ride!
Happy new month. 2019 is almost ovurrrrrrrrrr can you imagine? Gosh this year has been REAL!!!
It has stretcheeeeed my whole life, but with the stretch has come such a strengthening for which I am SUPER THANKFUL!!!
Ok so today, what are we about?
I have been hearing 'My place of quiet retreat' in my spirit since yesterday and I knew the Lord wanted me to write about this
So here we go
Psalm 119 v 114 (TPT)
You're my place of quiet retreat, and your wrap-around presence becomes my shield as I wrap myself in your word!
So this year, I became more intentional about taking retreats monthly. I would just check into a hotel for 2 days to spend time with God. Typically, the Lord always tells me the focus for each retreat so I just obey and it is always such an EPIC time in His presence.
The last time I went was the end of June just before I turned 33 and it had been a real DOWNLOAD session.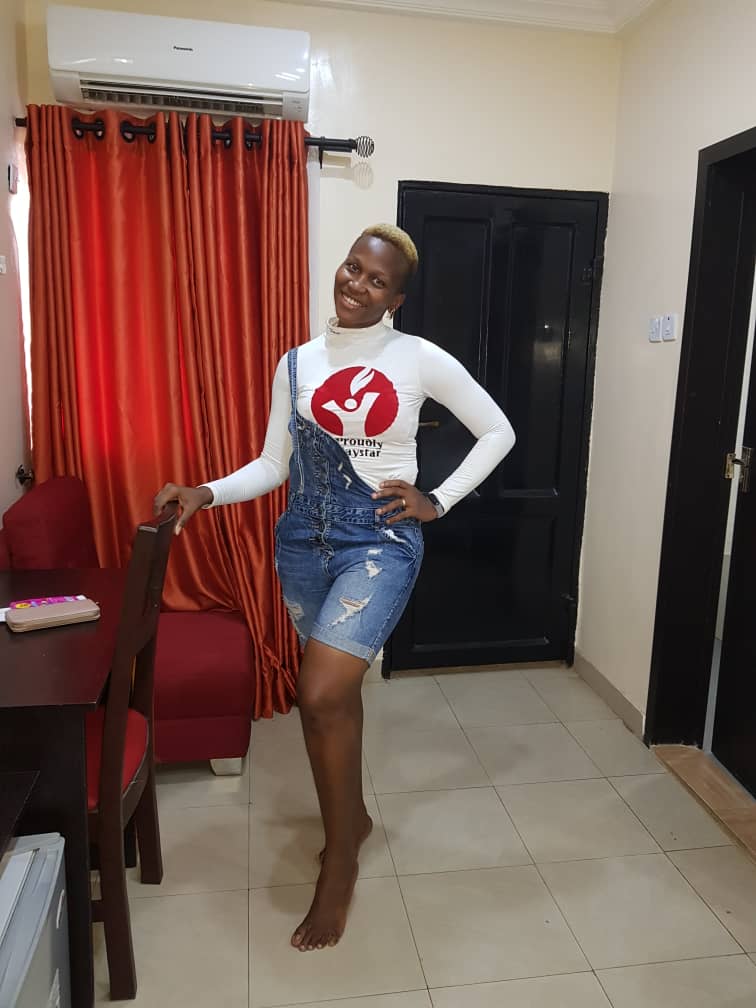 By the time July retreat time came, it felt like I had been on a month long retreat all July and didn't feel such a need so I planned for August.
That date came in August and then my domestic help says she is leaving, literally leaving me and all my plans in the lurch. I REALLY needed the retreat but I had to cancel cos my domestic front could not accommodate it. Gosh, it paineeeeeed me and then of course even with a new help, I still could not go since she was not quite settled yet. However, end of September came and God made a WHOLE way for me to escape.
So in September, my friend and sister girl Idala had introduced me to this amazing place HIS Dulce on Ligali Ayorinde in VI. A couple of us Jesus Girls have these frequent hang outs and so she had suggested we use HIS Dulce for the next one and getting there, I WAS HOOKED.
So it is this Christian hangout/apartment where you can have meetings, retreats, prayers (they have a whole prayer room), eat and just enjoy a clean atmosphere. So beautiful too. Checked out their rooms and they were lovely. It has just four rooms, 2 standard and 2 deluxe (which has a Jacuzzi). I KNEW in my knower that I had found a new place for my retreats after our hangout there.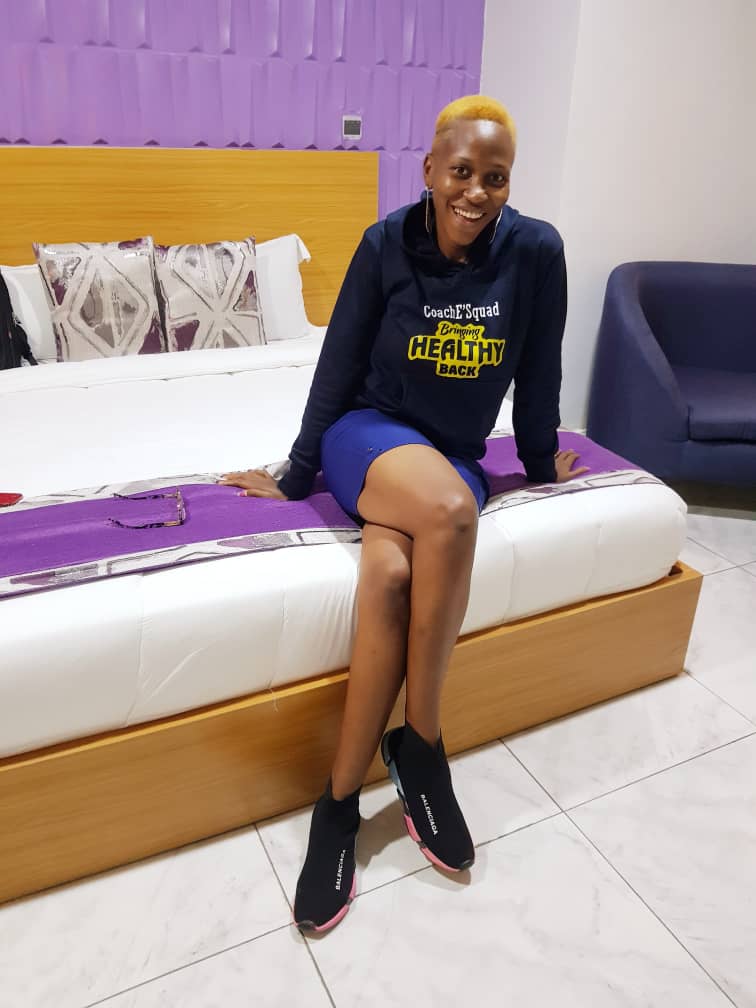 So as soon as I could afford the time out, I rang them and booked a room. Decided to splurge a little on myself so I went for the deluxe room, and my husband still has not stopped yabbing me and asking if i going for retreat or honeymoon? haha.
So my date was Sept 30 into Oct 1, which incidentally was the last day of my Daniel fast which I had done with my sister from another mother Dami, so the timing was PURRRRRFECT!!!
I had also passed on my work phone and instructions to my darling mentee Teni who knows my coaching groove so for Monday, she was to handle it. The next day was a public holiday Oct 1, so no work.
That beautiful Monday morning, I was up at 12midnight for prayers with my married friends, then 1am to 5am, I was working and putting the home front in order. 5.30am saw hubby walking me to the estate gate to catch a ride with his colleague leaving for work (hubby was on leave) so I could get to VI on time and start on time too.
Before 8am, I had checked in haha. I had of course told them I would be checking in early please, and thankfully, there was no guest in my chosen room the night before so it was fine.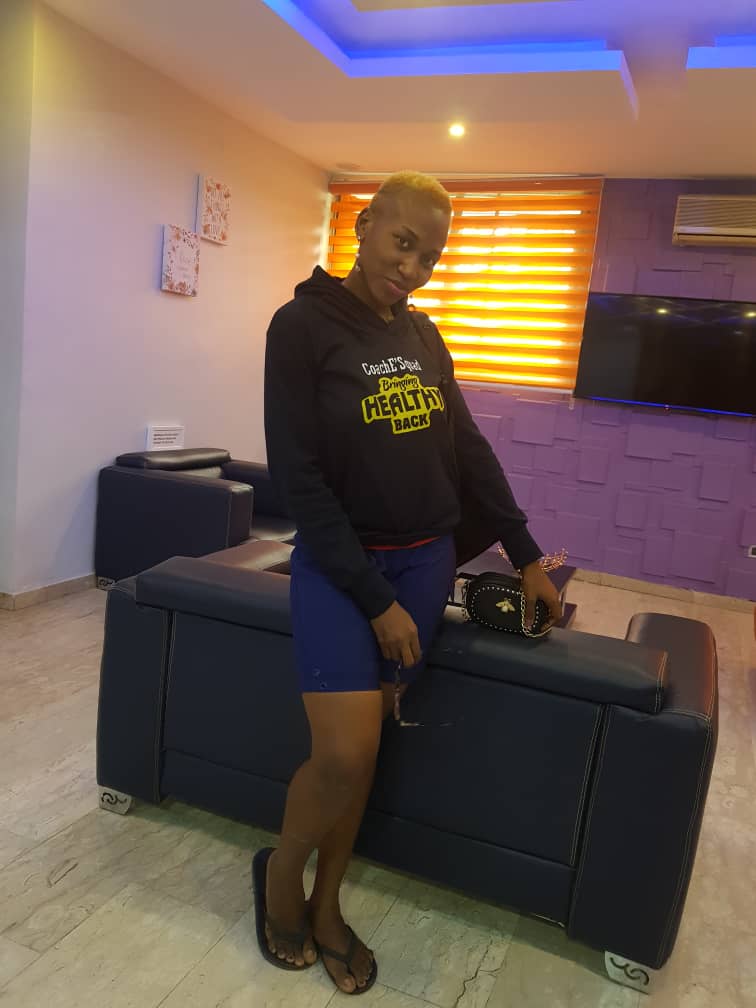 Took a few pictures, sent to hubby and a few friends, and by 8.30am, I had put all my phones on flight mode (typically when my retreat is close to home, I leave all my phones at home so I am incommunicado) and had a very private line for just my hubby and Teni and both knew they were not to reach me except it was absolutely necessary.
Then it was time for my quiet retreat and romantic get away with Jesus.
Like I said, the Lord typically tells me the way to go and this time, the theme for me was HIGHER
Come up higher…
I had brooded on this word a while and didn't see a scripture yet till literally two days to the day. Imagine my joy when I found the scripture (and I was praying for someone else when it came) AND exactly what God meant when He said it, which completely fleshed out what I was to do at my retreat.
Gosh I was so happy.
So I had really been coveting and growing in my prophetic walk so what God wanted me to do was spend my retreat really plugging into a higher realm and without distractions
Rev 4 v 1
"After these things I looked, and behold, a door standing open in heaven. And the first voice which I heard was like a trumpet speaking with me, saying, "Come up here, and I will show you things which must take place after this.""
This was IT!!!
And funny how I had also started a devotional called The Prophet and Day 1, James Goll actually reads the same scripture with a focus on the higher prophetic realm. Haaaa! everything just added up and I knew the retreat, Jacuzzi and all, was going to be EPIC!!!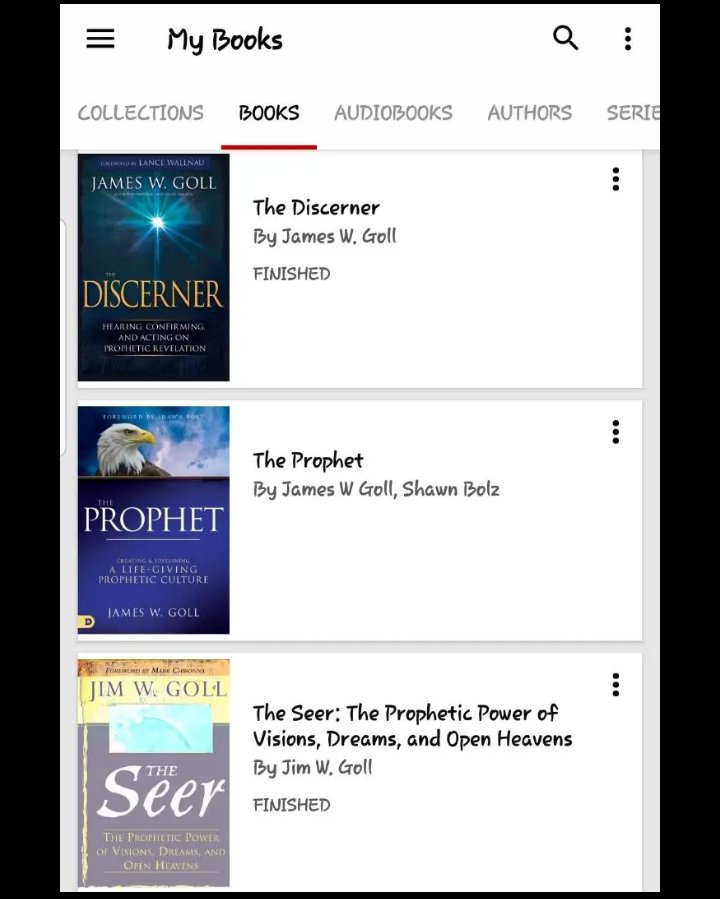 The instruction was to read three books and spend hours in prayers. Simple
The SEER (which I had read before and was to read again)
The Discerner
The Prophet
All by James Goll.
So once I disconnected from the world, I entered the realm…
Those books are DEEEEEEP so for me to get stuff out of them, I had to really concentrate.
Started with the Seer and as I read, I write down the things that jump at me so I can keep referencing them. Then I also pick out and write down prayer points to pray for this season, and then action points. I went with two journals…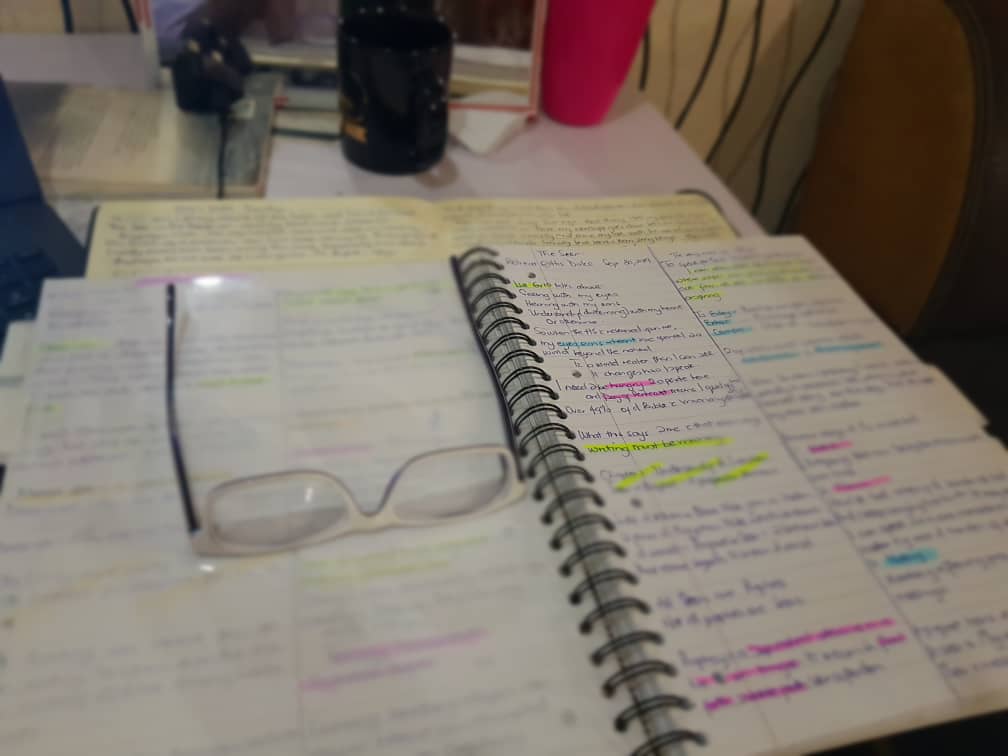 My book summary journal where I summarized the books and then the action points, and my diary which was where I just write what God is doing in my life in a particular season
Not only are the books deep, they are also voluminous. I finished the Seer at about 8pm and jumped into the Discerner. I of course had moments of prayers in between and a 2 hour or so nap too.
My brain was on fire I tell you. Ditto my spirit.
Slept at 11 and woke at 2.30, prayed and continued the Discerner which I finally finished at about 5am, prayed and jumped in the jaccuzi to just meditate.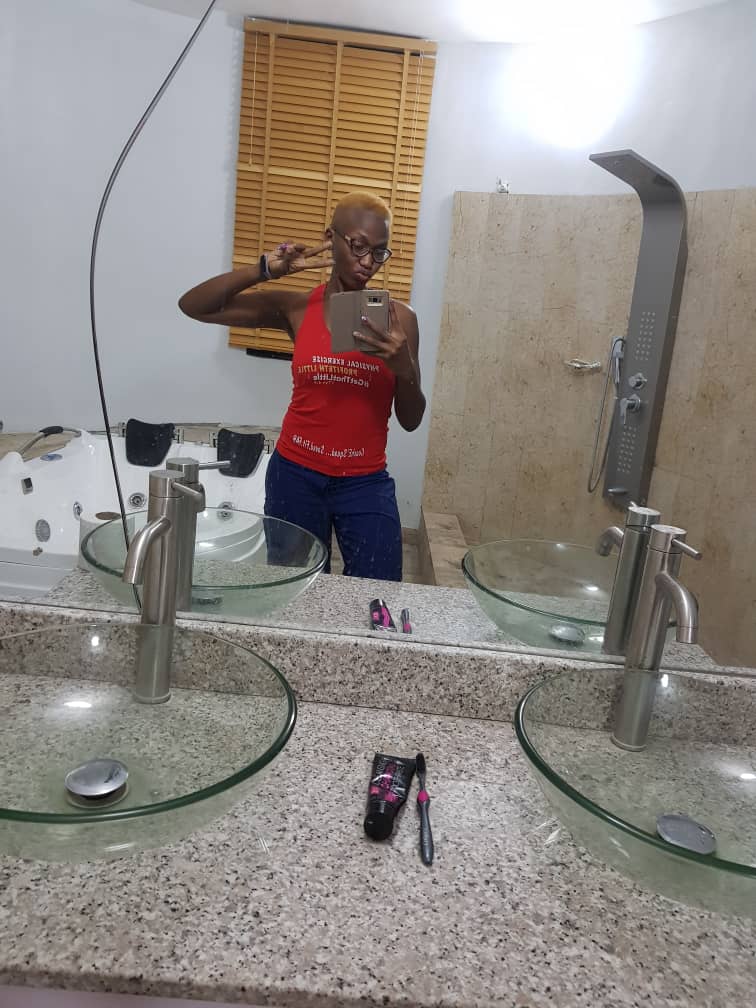 Felt like heaven haha!
SheCan pray for Nigeria was for 7am and I wanted to be there for my friend Ezinne and so at 7am, I was there, and by 9am I was out.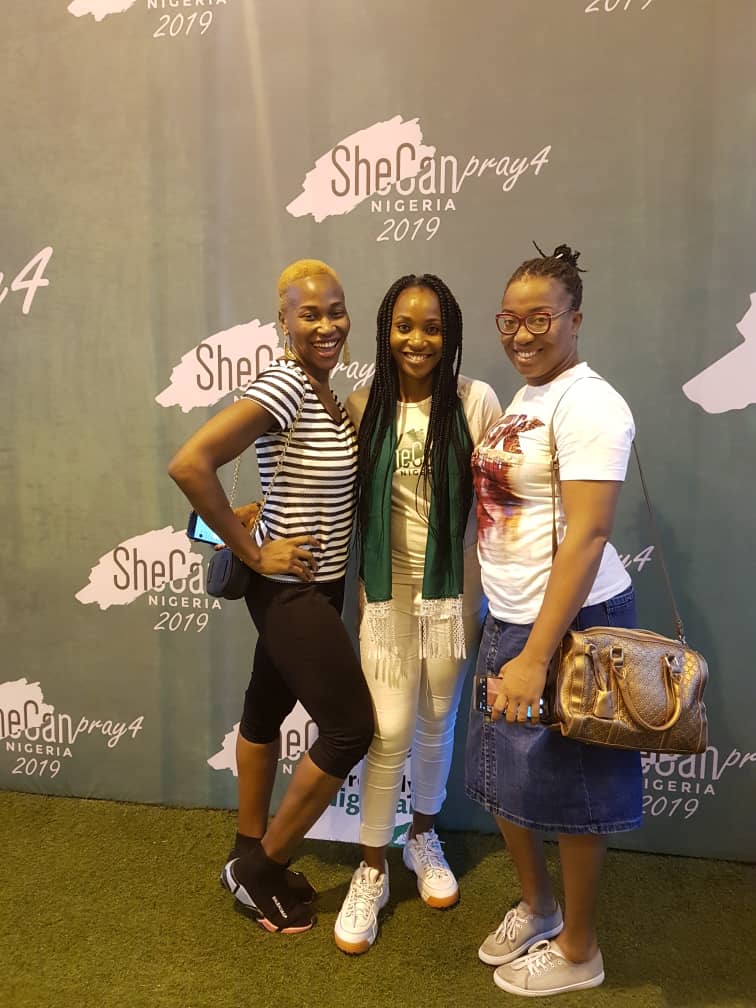 Remember I still had to come and read The Prophet.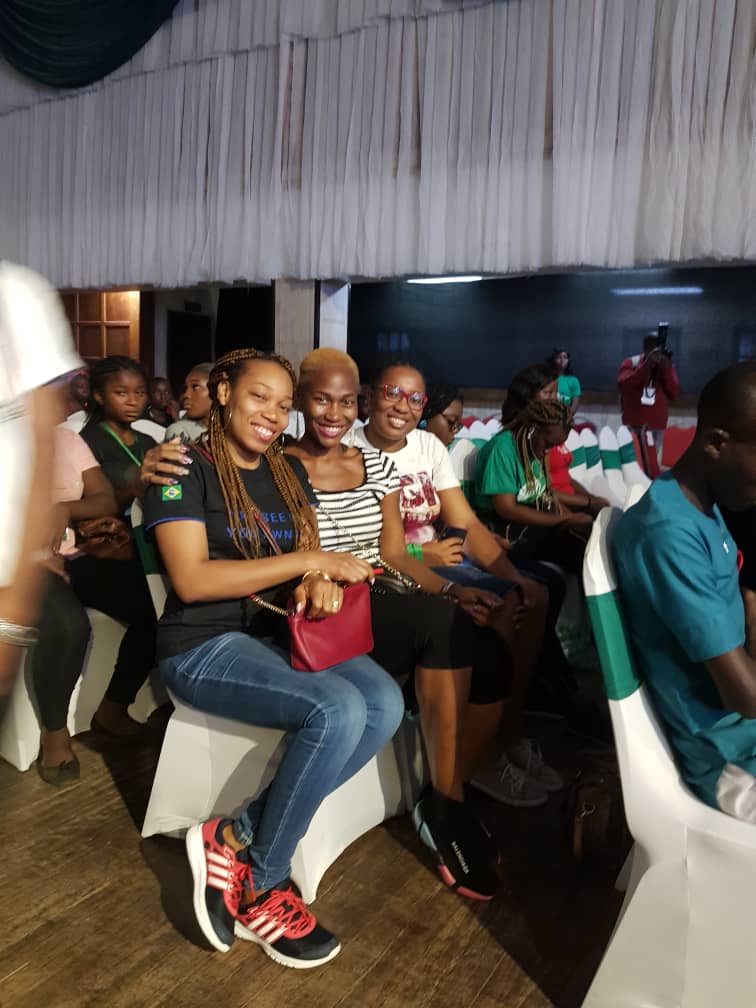 Planned to be done with the retreat at 2pm. Got back at about 10, and jumped into The Prophet.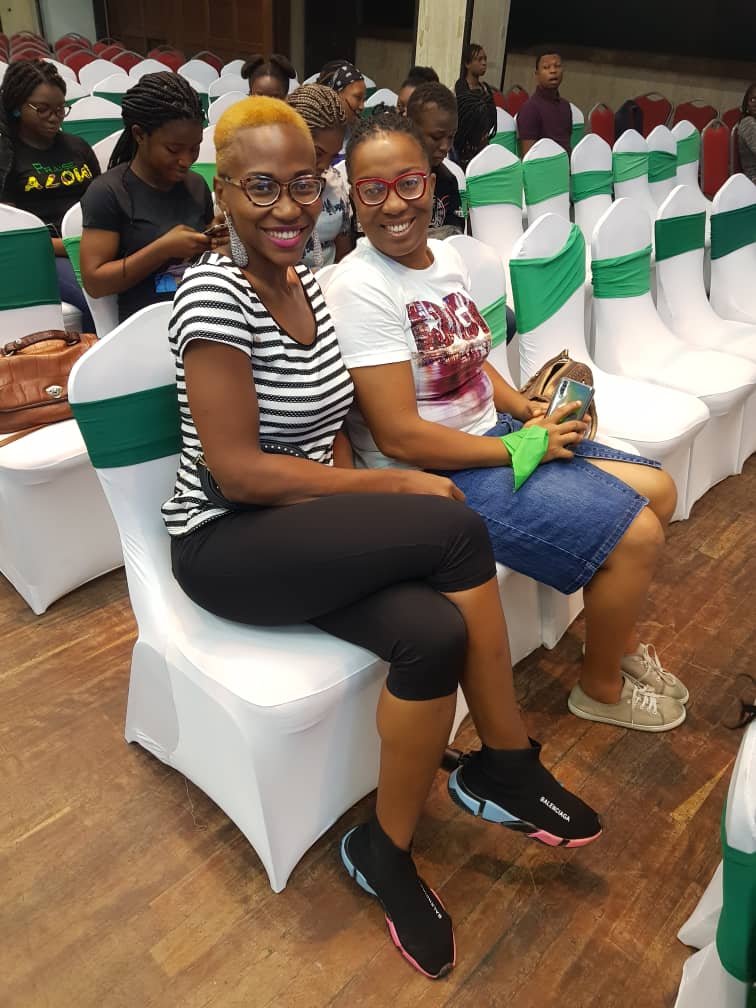 After chapter 1, I found out that I was struggling to concentrate and keep awake and I could not afford any sleep. So I jumped up to worship for an hour during which God told me to take the Prophet day by day, chapter by chapter. It made sense cos the devotional on YouVersion was also 12 days in which Goll took a chapter a day and did a short video on it. Now I realized why reading chapter 2 was so hard.
A lesson is there. Did you get that?
So after I was done worshiping, I went back and re-read chapter one, started the devotional all over again, took notes and then it was time to pray which I decided to do in their prayer room which is aptly called the Upper room.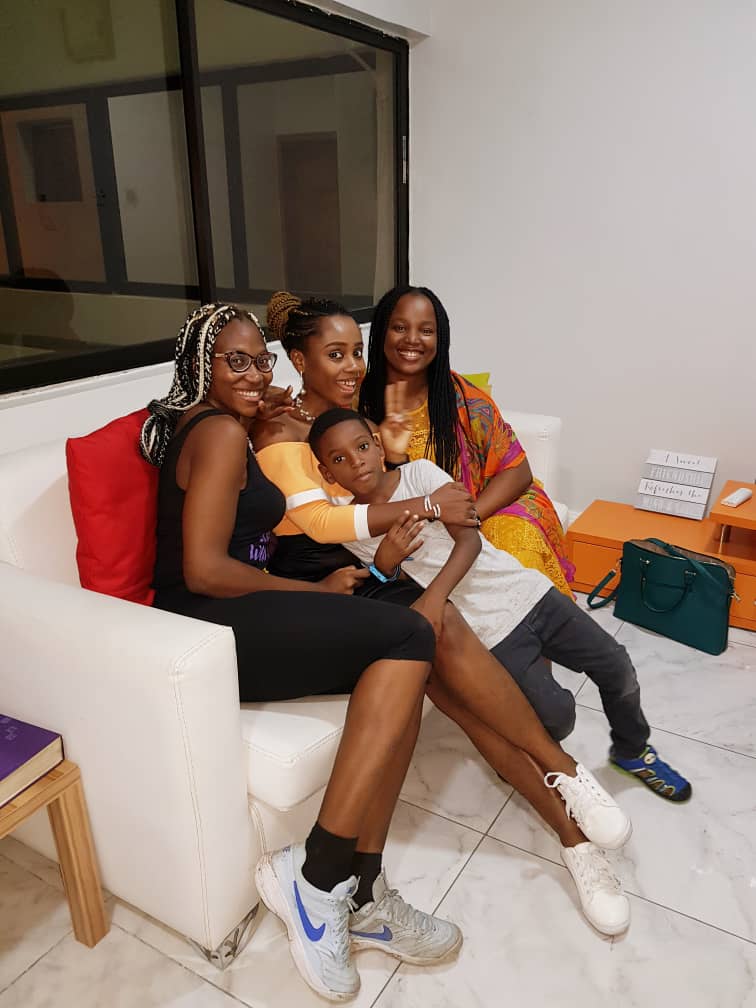 I already had a long list of prayer points so I took them in 15mins bursts covering as much as I could in 2 hours until 1.30pm, and then I went in to pack and get ready to leave
Did I mention that it rained ALL DAY?
It did.
Did I mention that the room comes with breakfast but I have learned to time my retreats to a fast typically until I am done so I am not thinking food. This time I was on a 40hour fast so I didn't get an opp to taste their food. It was just me and water (I still cannot fast without water. I don't know how people do it lol)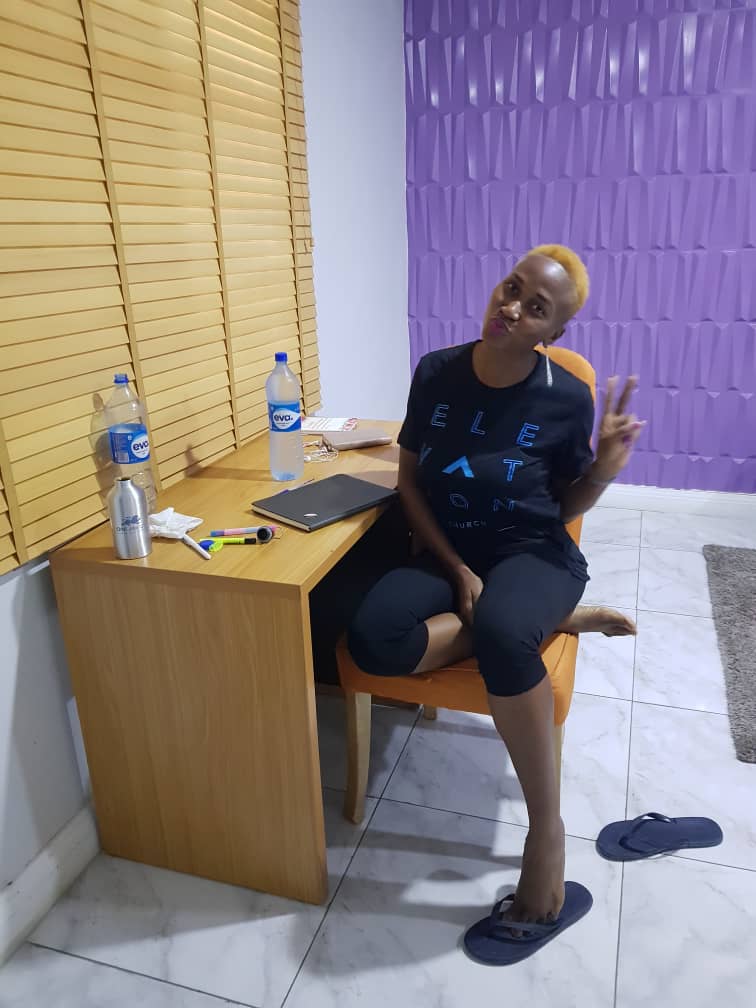 Btw their deluxe room is 35k and the standard is 25k and both are AWESOME!!!
Not to talk of the ambience phew!!!
Ok so I came in, started packing at the same time they came to ask if I was extending my stay haha. I am like nah sis, I am on my way out. Got done parking and by 2pm, I was out the door after taking my last set of pictures and looking forward to my next time there.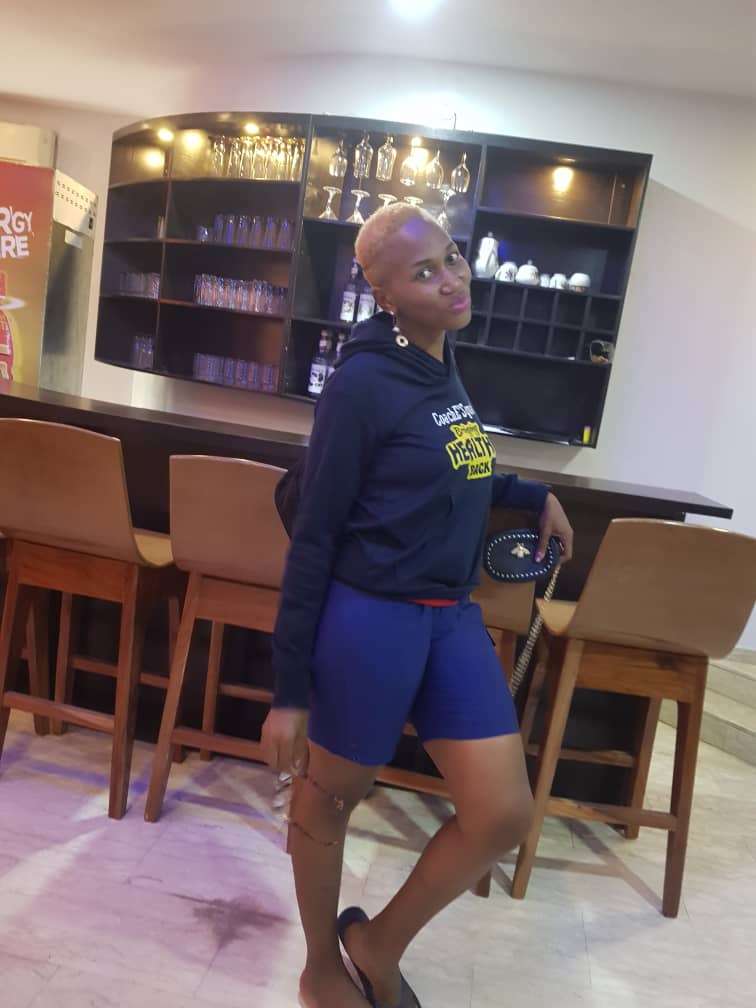 Called a taxify as I was off to Lagos island market to shop a bit.
The rest of the gist is not spiritual so if you came here for spiritual, you can stop now, haha
Ok so the moment I saw the taxify guy, my spiritual alarm went off. He seemed just wrong. Had atm issues as my card expired September and this was Oct 1. Then rain and network as I tried to move money around, find another atm card, blablabla and by the time we hit the market, I forgot my Wi-Fi in his car. I was at the place where I was buying frames when I realized so I started to call him. In his car was the place the Wi-Fi had to be, and nowhere else as I had to do a few resets cos of network. Dude has long story
I am driving.
I will check later.
I didn't see it.
I carried some guys after you.
I will call them.
I am calling they are not picking.
I will call you back.
I am driving.
I will check again.
I am going to their house to ask them cos I know them.
Then the strangest of all…
Where are you? Maybe you can come with me let us go to their house, you know maybe when they see a girl they will return it.
I am like is this dude OK? You have not yet reached them so you don't know if they have it yet I should come and meet you in Ajah so we can go to their house. You have not even checked your car well enough according to you. Please find my Wi-Fi and after which we can talk about how I will get it. Cos I knew it was in his car.
At this point I am in another taxify on my way home and the driver who heard my convo says the dude has my Wi-Fi but is playing 'funny'.
At that point, I just prayed and asked God to send fire to him and didn't call back.
Came home and told hubby and he is like 'Give me his number'
Calls him and is direct to the point
My WIFE left her Wi-Fi, I need it. And she said something about you mentioning some guys and she should come and meet you somewhere. If you do not produce that Wi-Fi, I will report you and then track you down and deal with you.
He didn't give the guy an opportunity to explain. The guy now says he will call back in 30mins let him go to the guys house, a journey he has been making since 3pm.
Phew!!!
Then hubby cuts the call and explains to me that the guy probably sees me as unserious.
I ask why
He says I have tinted hair, wearing shorts, carrying an overnight bag, and so he draws a conclusion that maybe I am a runs girl and so he is being very disrespectful and stupid to say to meet him somewhere and let us go to the guy's house.
Booom!!!
The same thing the second Taxify driver was saying to me
I was STUNNED!!!
So this is how single girls and girls in general suffer for nothing.
Truly 30mins later he calls MY LINE and I give it to hubby to pick. He now says he wants to send a pic to whatsapp so I can confirm if it is my Wi-Fi he saw. Hubby says to send. He does and it is MY WIFI
I reply the chat with a short line
Yes it is. My HUSBAND will call you and work out how to get it. Thanks
Then he calls hubby back later and they work it out.
Just like that.
I had made countless phone calls and the guy was dragging me round the block and a man calls and the issue is resolved.
You see a girl and assume she is a runs girl and you too are trying to get something from her.
Wow!!!
Anyways, I come home and because the Daniel fast is stinking hard (thanks Dami who had a long list of stuff we were not to eat and a long cane to flog me if I even attempted to smell any), I had planned all the things I would eat after it haha.
I stopped by a bakery for hot bread. Told my help to fry egg before I was back. Bought cashew nut (which I could eat during the fast anyways), then asked for my grilled fish which had been in the freezer for a whole month lol. Then my tummy betrays me. Small bread and egg and it locked up. I was full lol. Sha managed to have like 2 gulps of yogurt, a lil chocolate which I had kept in the freezer too sinceeeeeee (still could not finish so I gave my help) and then ponmo which I really looked forward to eating and had in the freezer which I shared with my kids and husband.
Stupid tummy just decided I could not eat anything again so I kept the fish the bread and all back haha.
Slept early, woke early and here am I writing this blog as instructed while drinking a detox drink of lemon and pink Himalayan salt so my body doesn't shut down.
Today is not the day as work is plentyyyyyy and I am onboarding new team members this week.
Ahhhhhhhhh. I am SO EXCITED at the two new people joining my team. God is SO GOOD!!!
I hope my detailing (which you would see a LOT going forward here and on www.coache.ng/blog and www.stayhomemoms.ng) gives you something to run with and apply.
I should be able to do a new post on leadership this week by God's grace. Having new team members would really bring more bandwidth to my life and so I can blog a little more consistently here
Really has not been easy running CoachE'Squad alone for over a month now.
Real tears!!!
Ok praying yawl have a super amazing October and you find the time to get away with Jesus. My team (not staff now but team of volunteers) actually do the same and for some, it is like 6 hours or more somewhere uninterrupted if they cannot afford to go somewhere overnight
We all need it. Looking forward to my next and of course I happily recommend His Dulce Apartments
Phone number: ‭+234 802 328 0436‬
Address: 4 Ligali Ayorinde St, Victoria Island, Lagos, Nigeria.
I loved it so much I sowed a seed into a friend's life to go retreat there as soon as she can afford the time. And of course, it had to be the Jacuzzi room.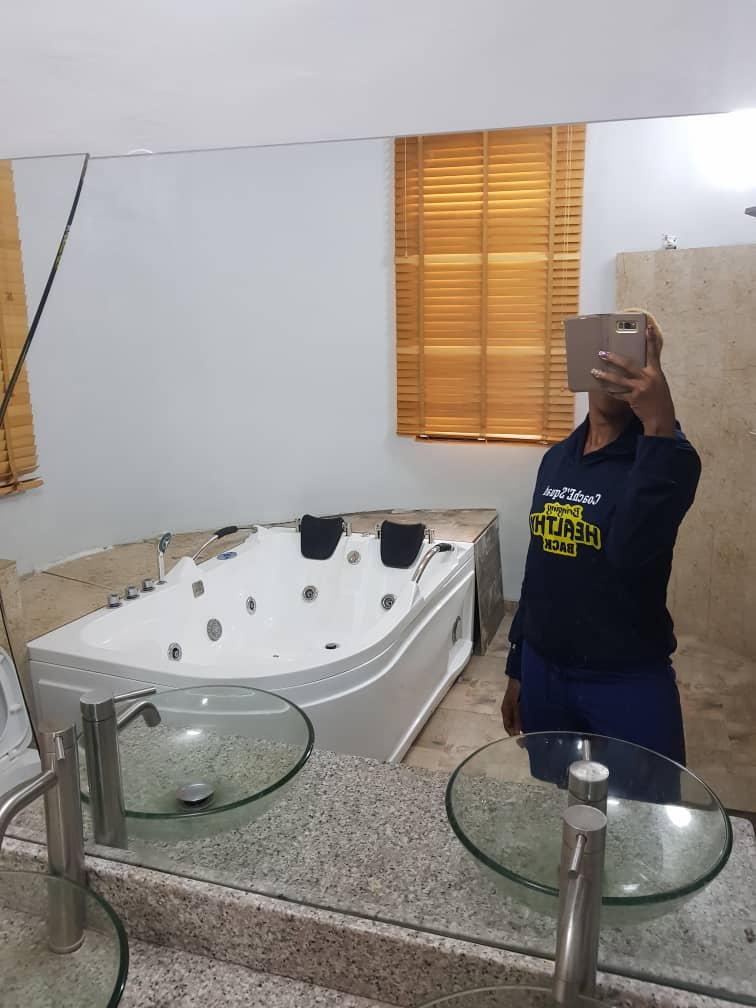 And I am planning one end of November with 2 friends too so we can just completely unplug and get into a realm that allows us see the heart of the Father for our new year.
Oh and hey, this month we officially kick off our Jesus Girls Dubai trip plans and all. Our group is already live but I am yet to say a WORD!!!
Ok gotta run. Love and Strength. That is
Zivah&Chazaq
Eziaha
P.S
If you love to read, I love to write.
Come enjoy high-quality reads here…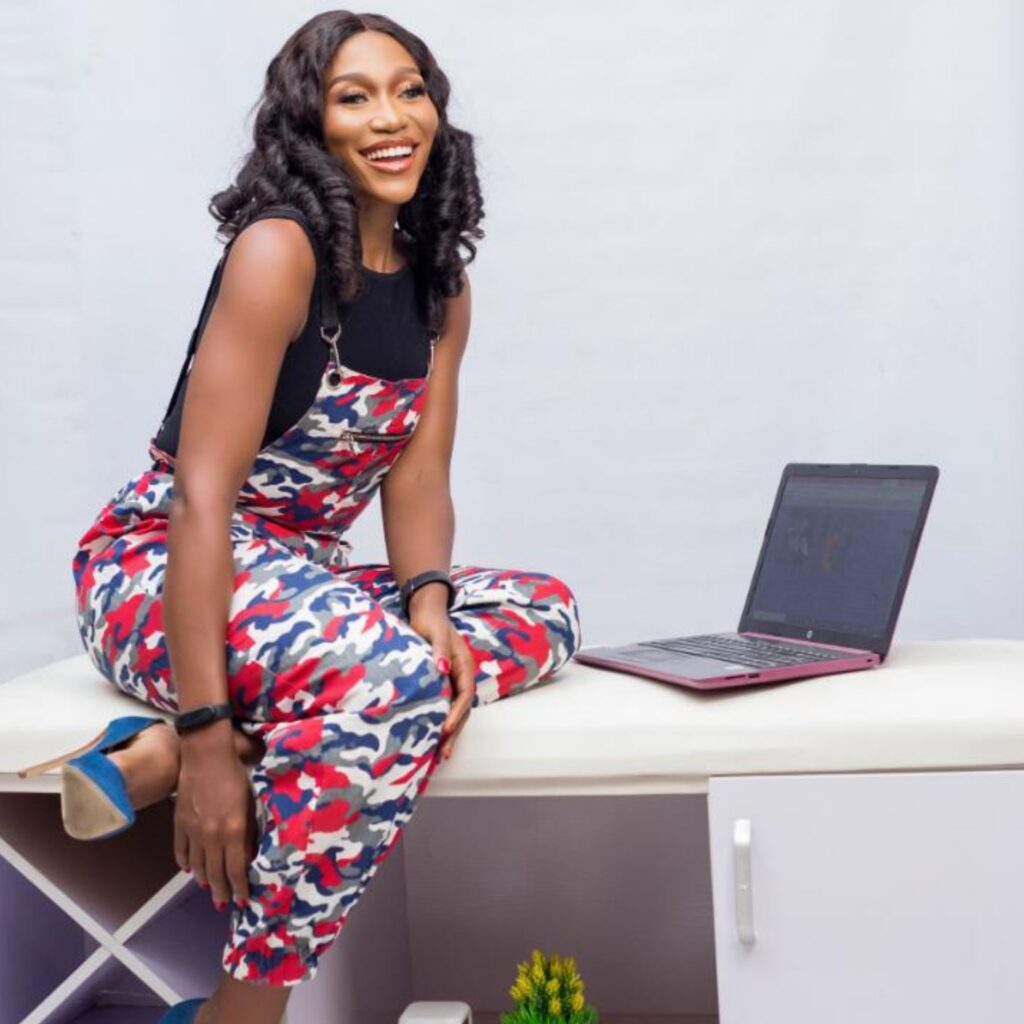 Purchase my latest devotional, #BoysOlorun, for raising kids who love Jesus, and are well-behaved.
Eziaha's blog (Faith, Leadership and a JOYful life)
Join the Email Family
For all Moms, especially Stay-at-home Moms,God's Domestic QueensThe Email list for Queens.
CoachE's Website (For #JesusGirls who want a body fit for Purpose).
Join my Fitness mailing list here.
I am also on YouTube so live your very best with…Your BEST LIFE with Eziaha
Wanna access any of my courses and Masterclasses on Parenting, Overwhelm and more?
They are all here…See all my courses