One of the BEST books I have read in the last 2 years would be ATOMIC HABITS by James Clear. Ranked with that would be Deep work, Digital Minimalism and "So good they can't ignore you" all by Cal Newport, then "Joy of Missing Out" by Tonya Dalton, Becoming and Promised Land by the Obamas, and Beginner's pluck by Liz Bohannon.
The secret of great men is in their stories, which is why I love biographies (hello Obamas), or at least, stories where the author shares chunks of personal stories and principles.
James Clear brought some goodness to the writing profession in his book and many many of his concepts, I apply full today in my life to increase my productivity while managing my time.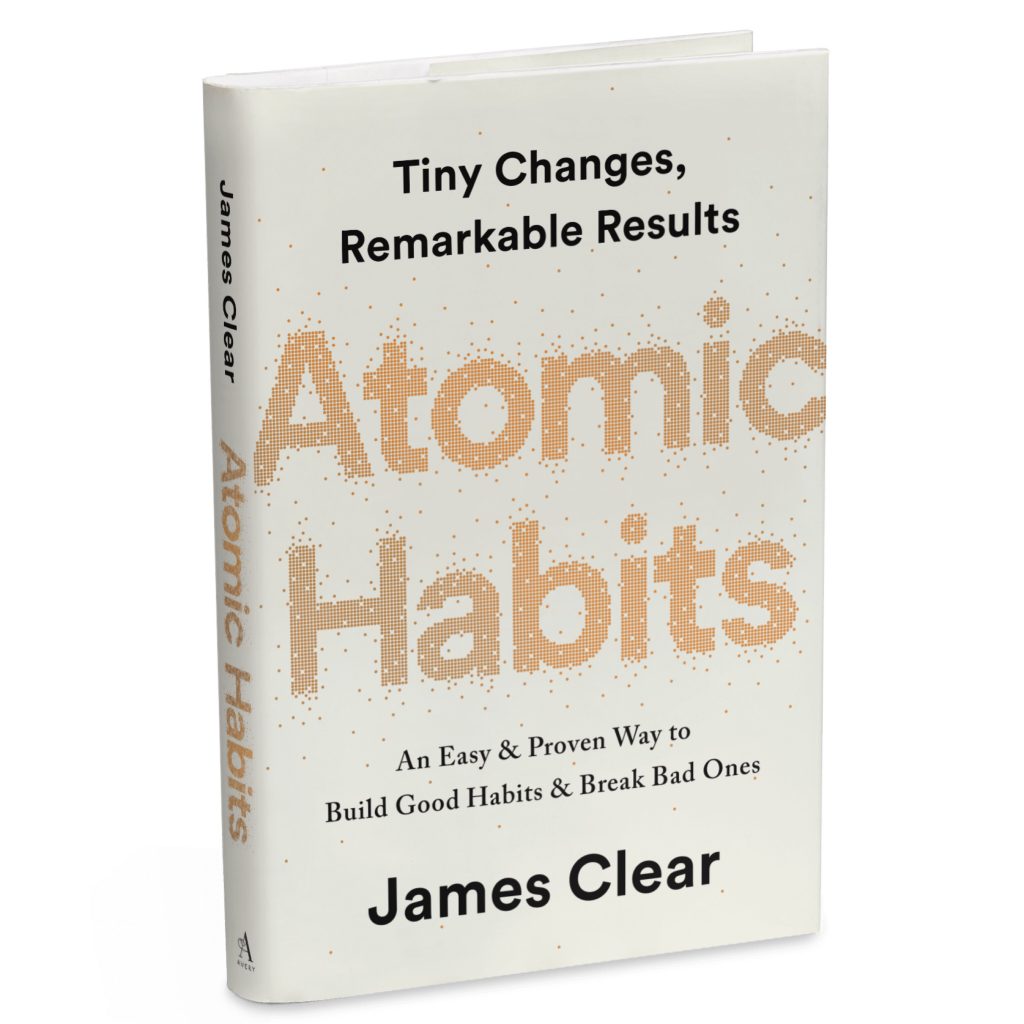 One of such concepts would be 'Proactively lazy' and I would like to quote him
"People think I work hard but I am actually really lazy. I am just proactively lazy. It gives you so much time back."

James Clear
I may not exactly use the words 'actually really lazy' to define myself, but I do admit that using the concept he speaks about when creating habits can somehow weirdly marry 'proactively lazy' with 'super productive'
Like we can be proactively lazy, so that we are super productive and save a lot of time.
Now, how does this exactly work?
In very simple terms, it means to PLAN AHEAD your especially predictable activities', so that when that time comes, you take the thinking out of it, which honestly, can cost you so much time, just thinking and second guessing actions, and just jump right into DOING!!!
No time or energy spent in thinking, which is what a lazy person wants. We just expend the time and energy doing instead.
The concept is 'simple Sally simple' but can really make a HUGE difference in creating atomic good habits and sticking it out.
For example, you want to join YomGum, my daily live workout class at 5am, and create a habit of it.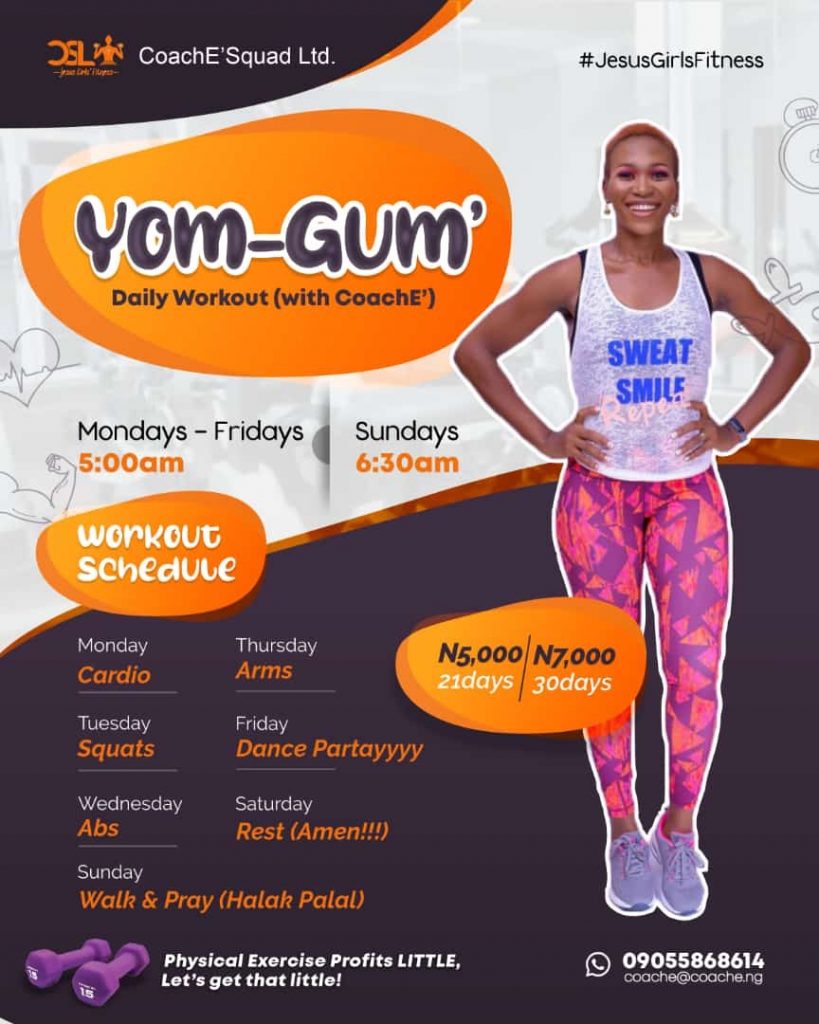 Don't just go to bed without a SOLID plan for that workout.
Set out your clothes, or if possible sleep in them.
Plan the space you would be working out in, including where you would be setting your phone so you can follow the workout well.
Get your water bottle and towel set in that space too.
Determine what time you would wake, and if you would be able to have your devotion before. Or do it after.
Do all these BEFORE you sleep, so that when you wake, you can be LAZY about thinking; you just follow the routine you set out the night before, and wham, 5am, you are on Zoom and we are working that thang out!!! You planned ahead so you can afford to be both proactively lazy and super productive.
Not only do you save time, you save energy and you actually FOLLOW THROUGH!!!
Example 2.
Your kids are going to school the next morning, a predictable, recurring task. Don't just go and sleep without planning ahead, then wake up and start looking for socks, pants, singlet and co.
No, Ma. Plan every single thing they will be wearing the next morning, breakfast, lunch box content and all. This one ehn, it can save you as much as 30mins to 45mins if you do this well.
I wake up in the morning and I just follow the plan I already made, and we can be ready for school in as little as 30mins, including bathing, brushing, eating and dressing up, while I am sorting the lunch boxes out.
My proactive laziness means that I wake up firing from all cylinders instead of wondering what they are going to eat, or looking for one shoe lace that went AWOL. Even the kids don't ask me questions. They already know where everything is, and they follow the well laid out plan.
Hmm. Now the last one for this blog is really what I do because I am lazy, honestly.
And that is to PLAN MY ENTIRE DAY the night before right down to the last minute.
I have been teaching the moms in my GDQ Mentoring academy this week on what I call the ZERO HOUR budget, using the miracle of 5 loaves and 2 fish and they have been going CRAZY on it.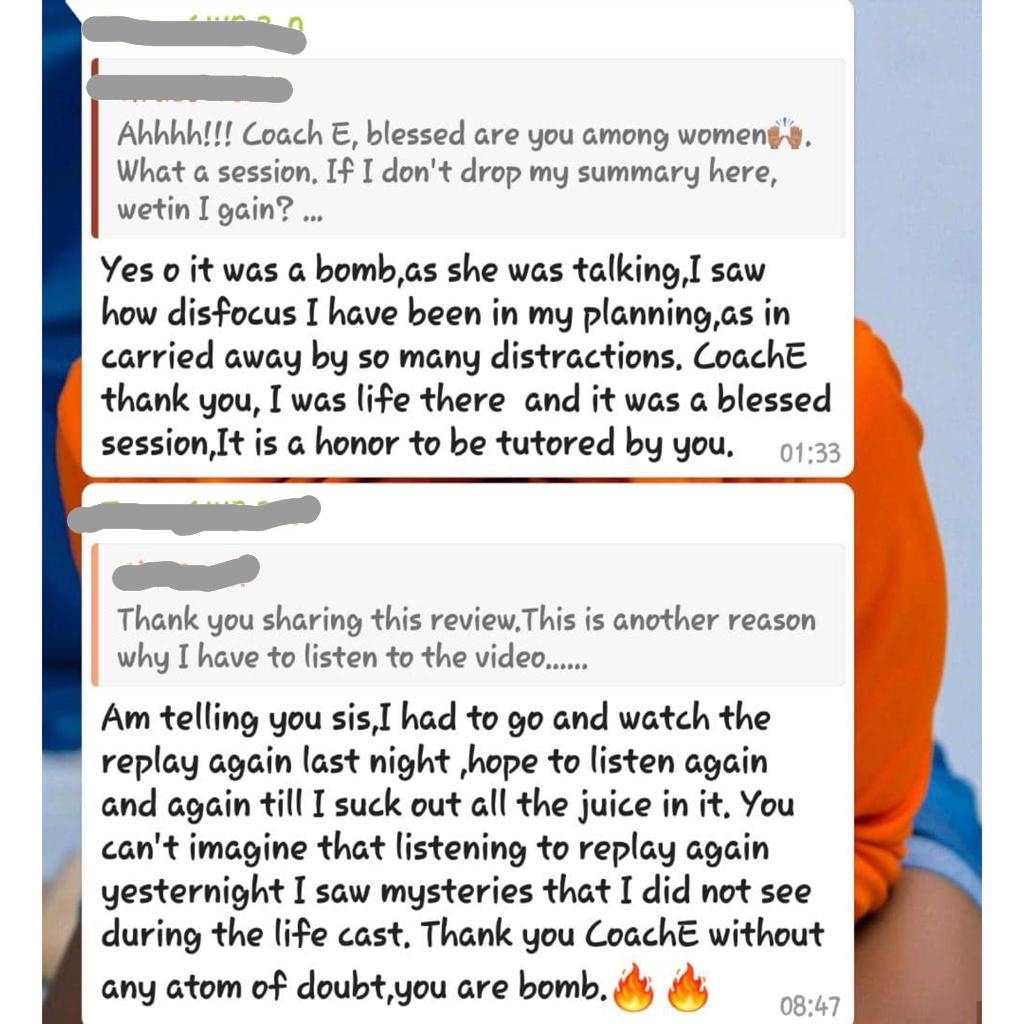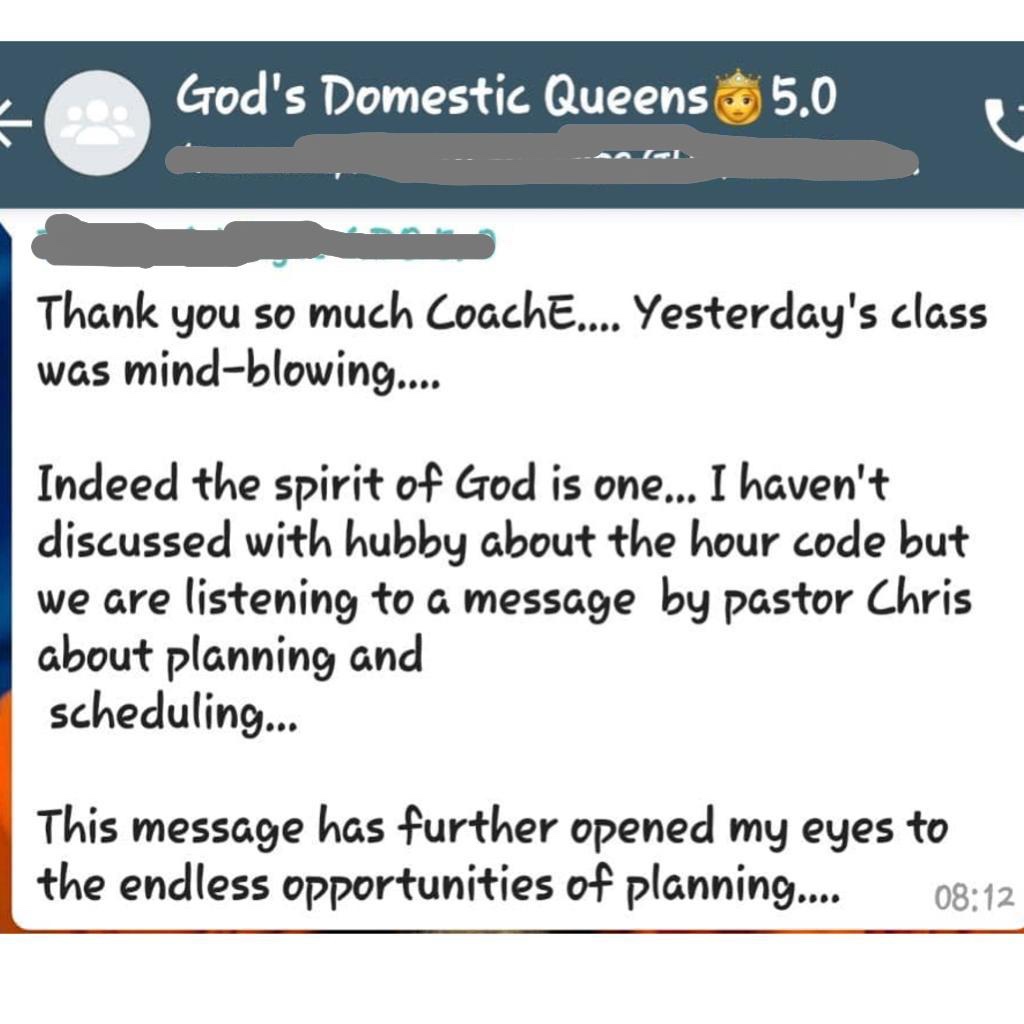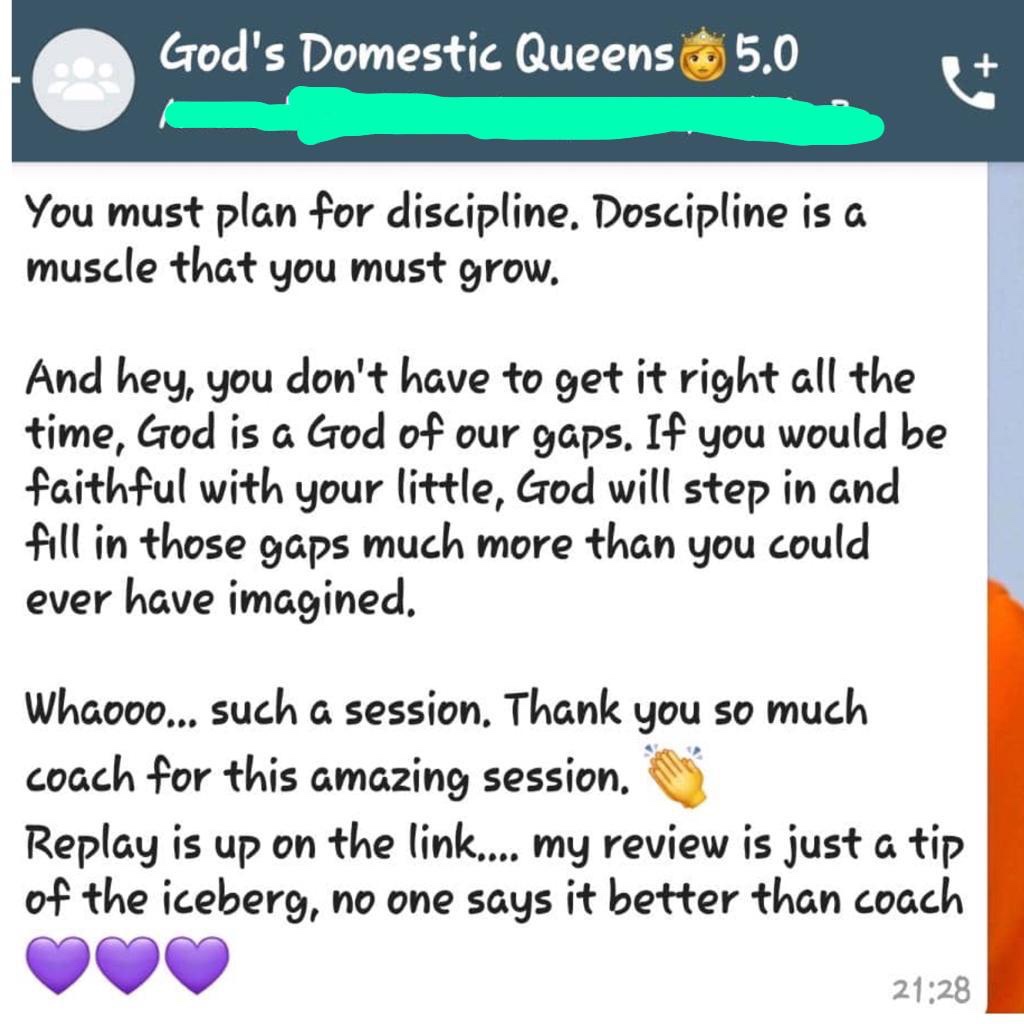 This concept simply means that I send every hour on errand before the day gets here.
This way when I wake up, I just blaze through just by letting my diary tell me what to do next.
No thinking. No planning. Just doing and winning.
This is my greatest hack to a super productive day, and the principle would work for everyone.
We often complain of not having time, or being too tired, but that is because we have not mastered the art of being PROACTIVELY LAZY and the concept of the ZERO HOUR budget.
Try what I said above and see time and energy multiply for you.
Let me stop here for now, but not without encouraging you to try these concepts.
It is OK to start with the little things before you go on to planning the whole day. You can even practice the pocket, blocks and stretches concept I wrote about here, while doing this and see your productivity increase.
Like I said, it is 'simple Sally simple' that we may want to discount it, but TRUST me, it works.
In fact in JOMO, Tonya does the same thing when she has a major thing to crack, e.g. when she was writing JOMO.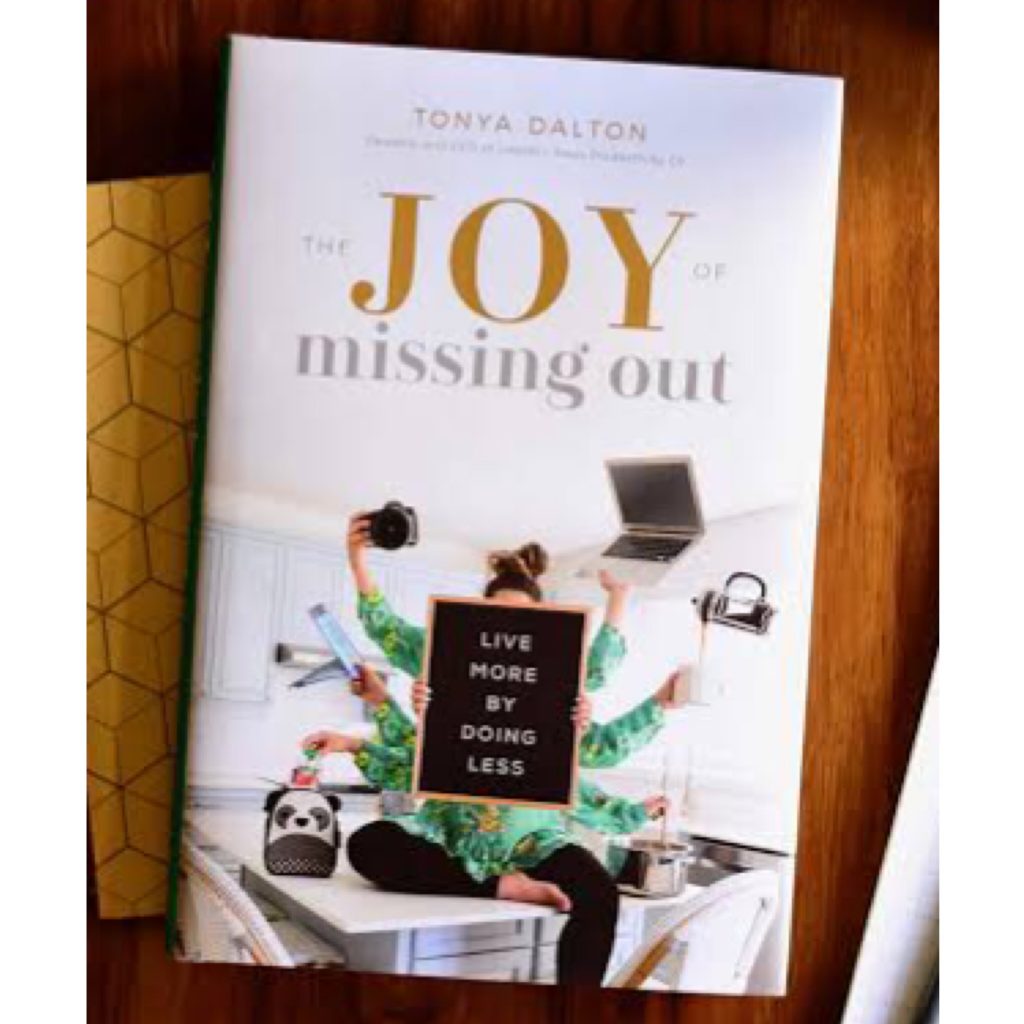 She said she writes at I think 3am or 5am, but before she sleeps, she sets up her writing space. Has her laptop plugged in and ready to go, her resources, her favorite snacks, some water, and anything else she needs.
Plus clears that area from distractions of any sort. Then when she wakes up, she can afford to be proactively lazy, because she has taken the thinking out of it. All she needs to do is walk to her work space and start writing.
I do this too, especially for the first task of my day. My work space is in the living room, and what this means is that I have to make sure the whole room is arranged and in order before I sleep, or I will wake and start arranging.
If the first task I wanna do is write, I make sure my laptop is fully charged, unplugged and right in front of my swivel chair. I say unplugged because if my battery goes off before I am done working, that is my cue to stop working. If it is plugged in, I can just keep working and working and working. Lol.
If my first task is Bible study, I have my journals, Bibles and resources ready on my table.
If it is shooting a video, then I have my plan on the table
If prayer, I have my prayer journal too in front of me on the table.
Once I wake, I let my diary do all the direction while I just follow it, setting alarms when I have to, so I can change tasks and actions.
If this works for me, it will work for you.
Principles are parallel. They work.
Try this simple LAZY concept today. Let us be PROACTIVELY LAZY while being SUPER PRODUCTIVE. I am winning and I want my joy to be even fuller as I see you win at your goals too.
Let me know if you try this and how it works for you. God bless you.
With enormous love and prayers
Eziaha
PS
I did a session with a friend where I talked a bit on this but more for moms and planning ahead to be productive at home
Replay is on this link on facebook