Ah another day and as always, I AM EXHAUSTED!!!
Lol
I am sure yawl are tired of my broken record I AM EXHAUSTED tune but I am!!!
I do almost everything tired and/or by faith. Today especially was just exhausting. But a good day.
So, it started out ROUGH. Woke at to 4 to prep food and feed ElJohn (I do this cos I want him to sleep till like 8 as opposed to waking at 6 or earlier if you miss an early morning feed). The idea is for him to eat and sleep back, but today, the brother no gree. He will doze off, then wake once I drop him. Me that said I will go downstairs at 5 to pray and by 6.30am, ElJohn and I were still playing love game lol. I was so mad. I went and woke his father and gave to him so I could get some domestic cleaning done before gym at 7am. I knew I couldn't pray again so I just worshipped as I worked. I cleaned the living room, and the guest toilet and zoomed off to the gym with my another CHEAPEE Gym pants lol.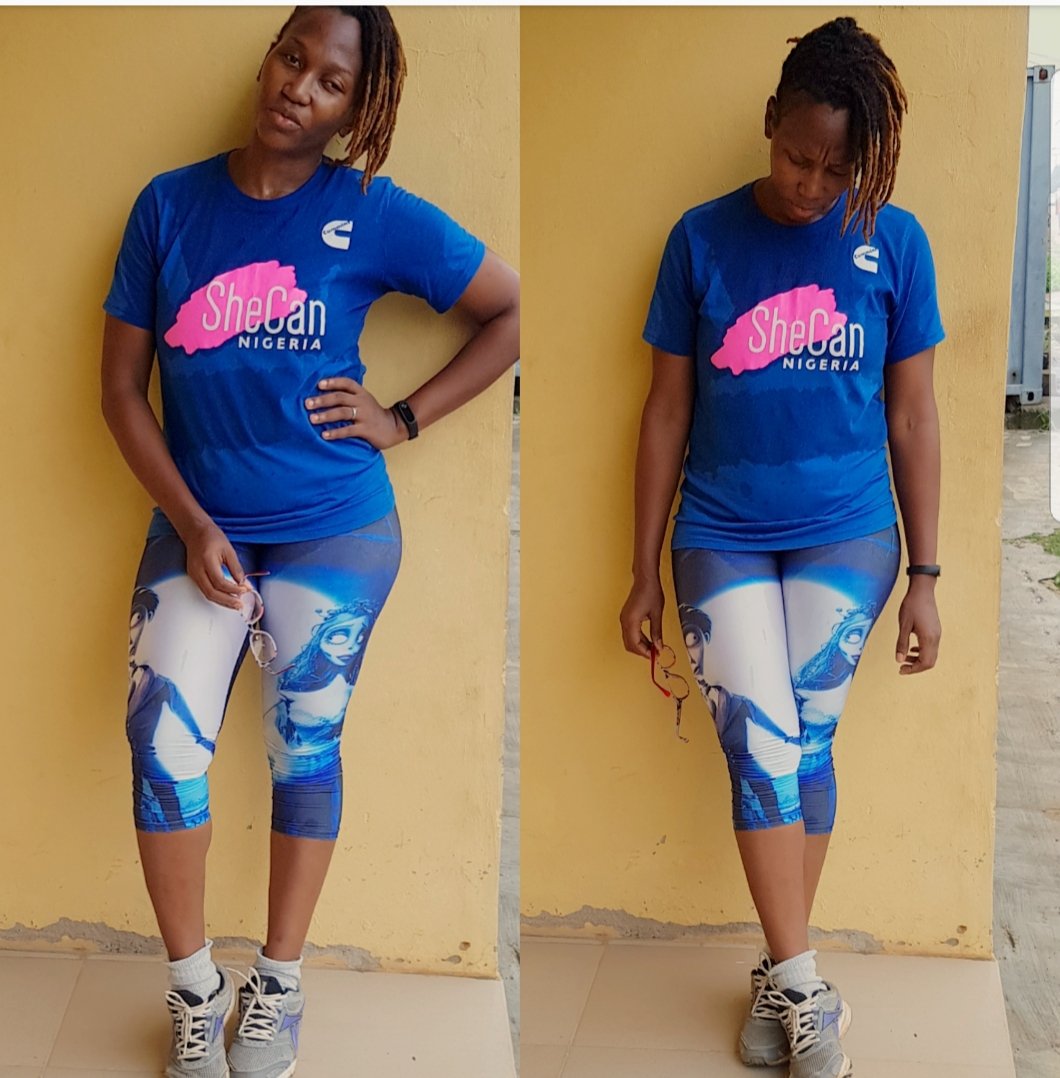 Somehow, Bolaji had placated him but he was pacing and rocking him so that was the end of hubby's sleep lol. Called and whined to Eniola all the way to the gym and the first 15mins on the treadmill.
Anyways, gym done with Lisa Harper and God knows I hit both ends of the emotional spectrum, laughing out embarrassingly loud and then tearing up.
Lisa was the guest preacher at my online church ELEVATION this Sunday and she preached on PAIN but from a hope perspective, and with a generous dose of humor.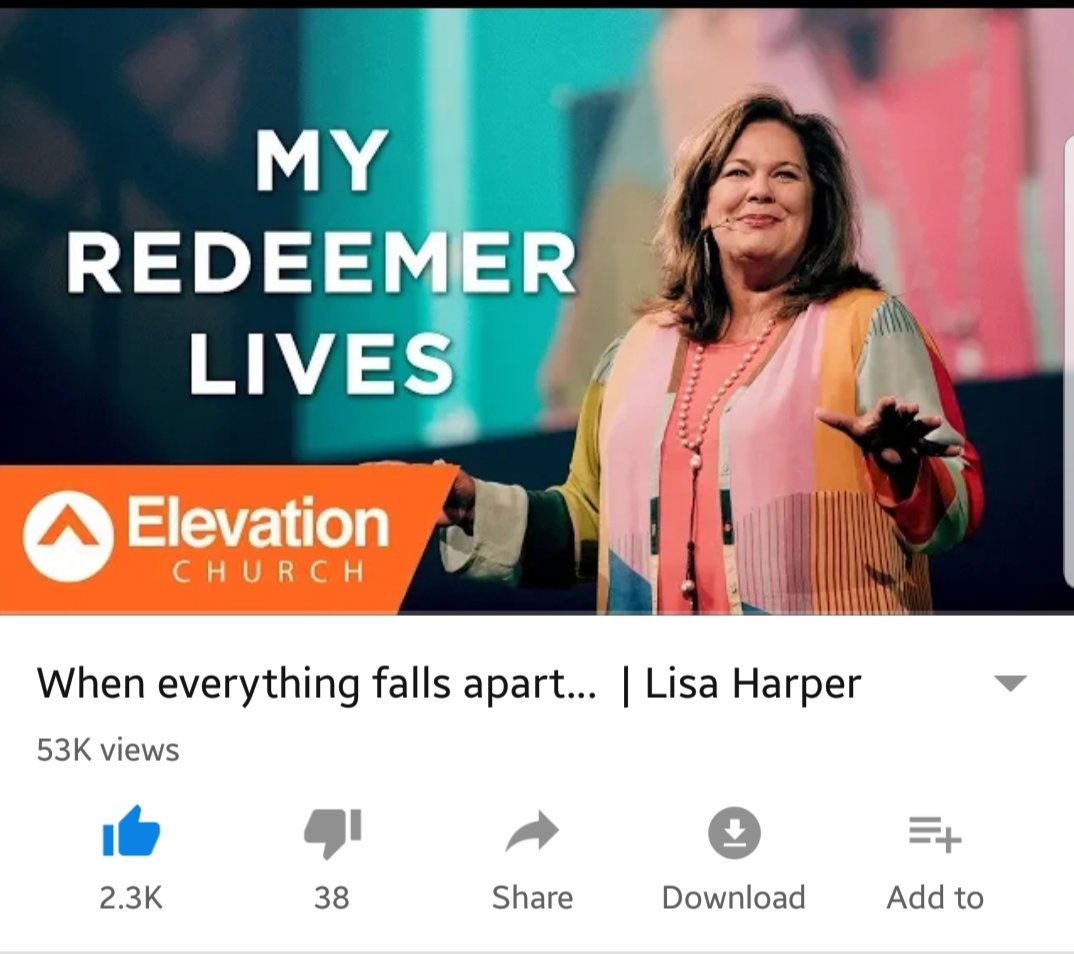 I reaaaallly miss my Pastor Steven Furtick, but I will take Lisa D Harper too. Love Lisa mehn!!! And I'm so thankful for Missy. Such a GIFT!!!
So, it was about 80mins on the treadmill, then I came back home, quickly prepped meals and all and after our fam devotion, I shipped the kids off to DAYCARE yay!!! I expected ElJohn to bawl and he didn't disappoint. I took pictures lol.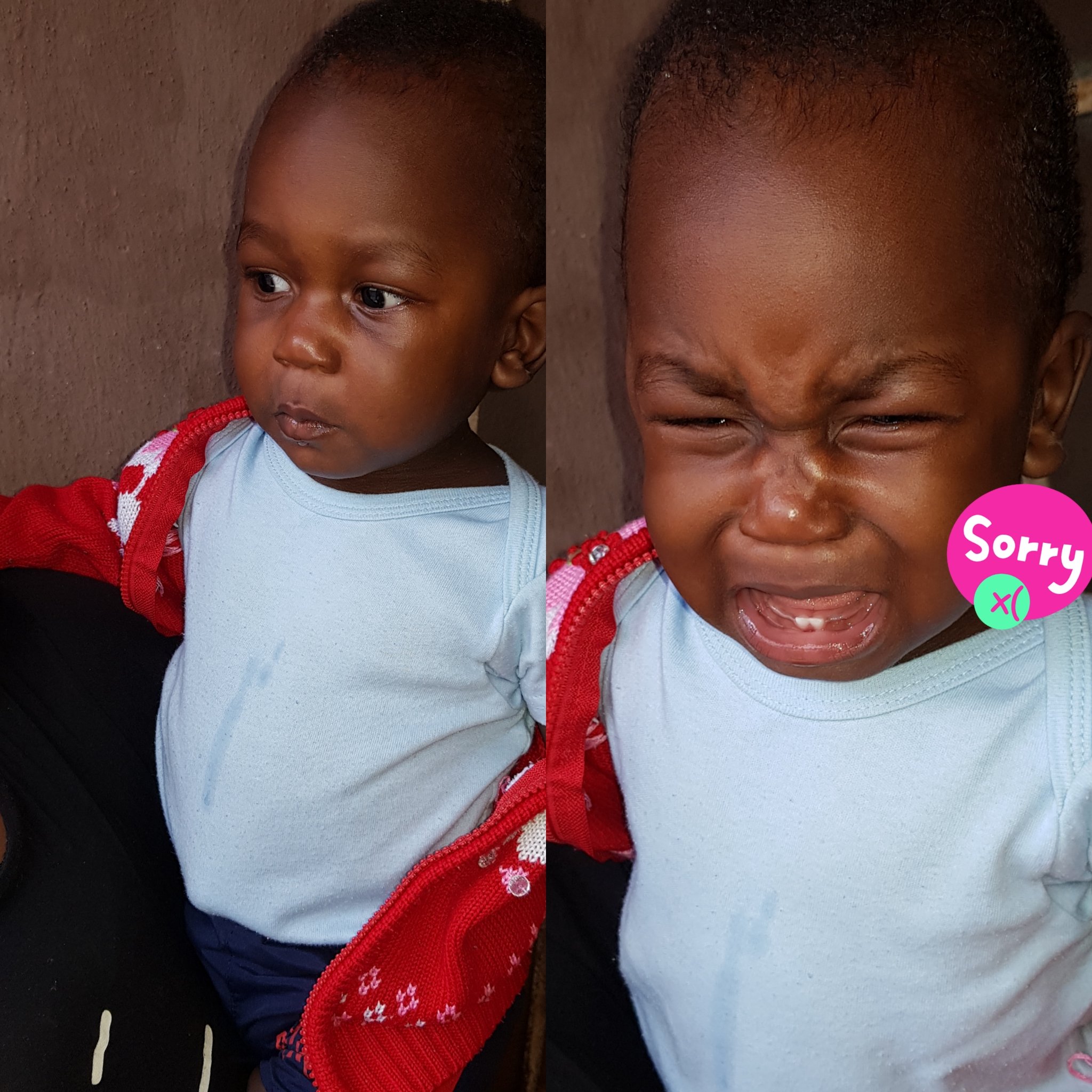 I just loooooove this child. He's a POWERHOUSE!!!!
KingDaveed on the other hand just started playing with the woman's son who is his mate.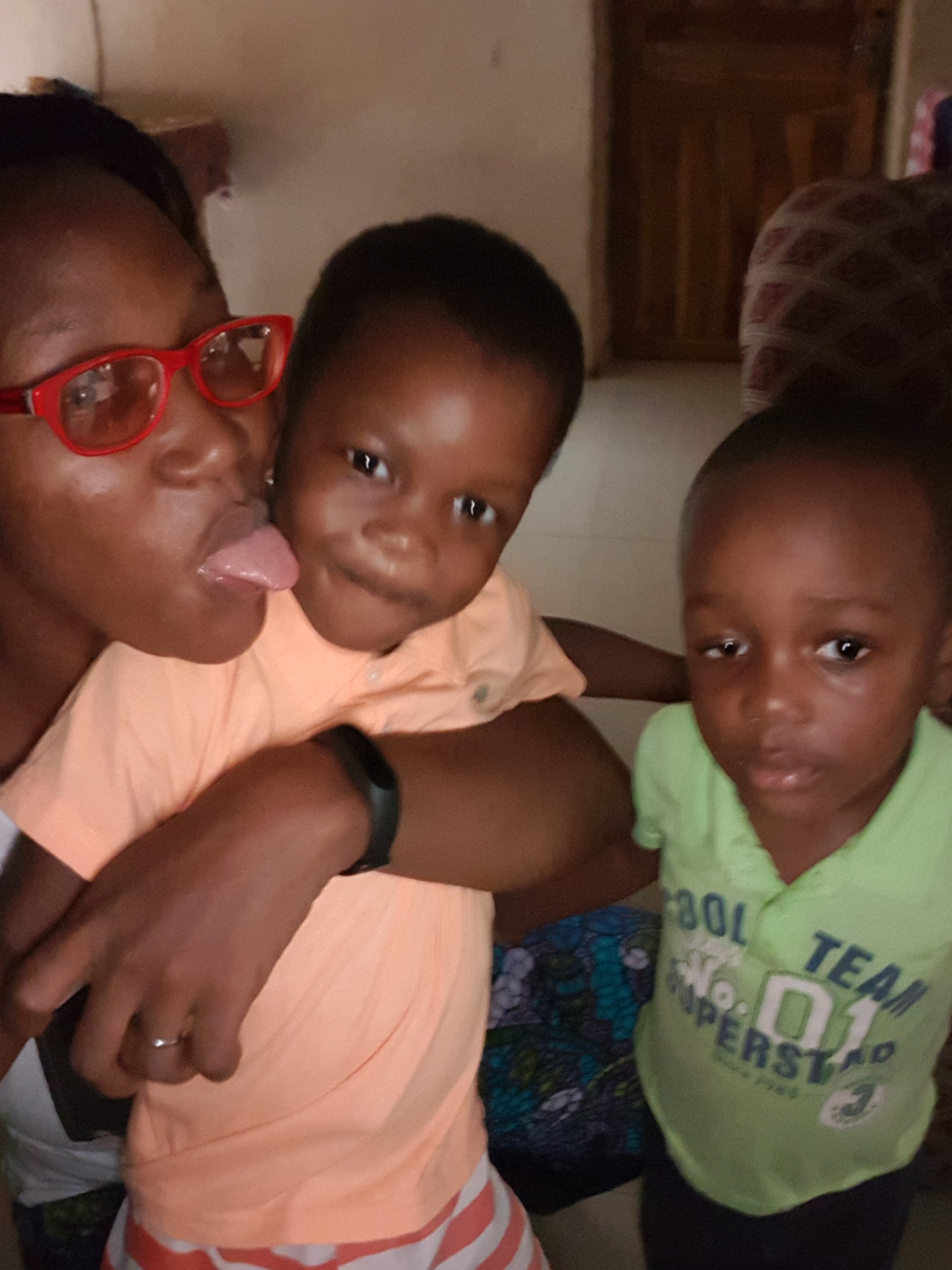 Quickly rushed home, bathed, made hubby's breakfast, and then my team was here at Noon. Today was our monthly fasting and prayer at CoachE'Squad which we got to after I had a meeting with them on our processes and all. I am SO GRATEFUL for these ladies. I KNEW they were praying from their hearts as we prayed. It felt like a revival and at some point, I just stopped and took in all the tongues they were speaking.
God, THIS is the kinda team I prayed about. And speaking of team, well God expressly told me as we prayed that we needed a new Chick to join the team as our e-Creative. Quickly shared with them and we sealed it in prayers that God will bring the right one. I need to put out fliers asap
Speaking of fliers, yay the FRUITFUL AT HOME blogpost is LIVE!!!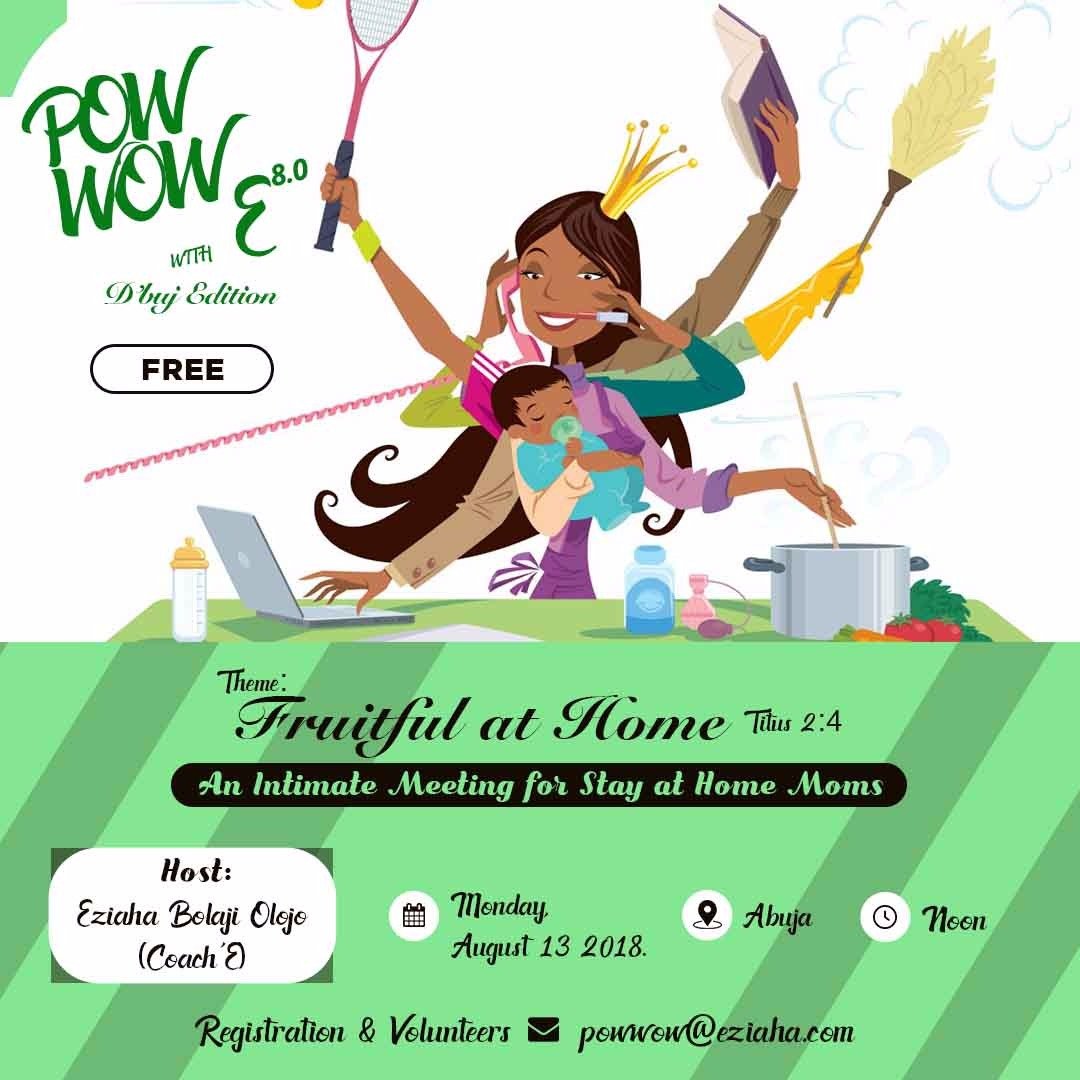 Gosh, I cannot wait to be in Abuja and fellowship with my sisters. Its is gonna be AMAZING!!!
Ok back to my day, after our prayers, we got to work and the last one left at past 4 or so. Had to even chase her cos I needed solitude for the work I was doing. In the middle of that I had to go drop off their lunch. I don't pack lunch in the morning cos I see that interruption as an 'ergo-break'. Made sure they didn't see me though, plus the Daycare is right down my street.
At some point, I caught a quick power nap. Woke at almost 6 and went to go buy some fruits and then pick the kids on my way back. The Carer said ElJohn showed her lol. I trust my screaming baby. I thought KingDaveed was TOUGH but he is gentle compared to ElJohn. We came home, I gave them cheeseballs and yogurt, then we watched Jenifer's Diary and Hustle, then bath time, dinner which was fried sweet potatoes for both and then ElJohn slept soon after cos I backed him. Prepped hubby's dinner of spag, boiled eggs, fried plantain and chicken. I had cereal, which btw I just had at past 11pm as I typed this. All my kitchen hours usually have the audio book I am reading playing, Marshawn Evans BELIEVE BIGGER which is SO GOOD IT IS INSANE.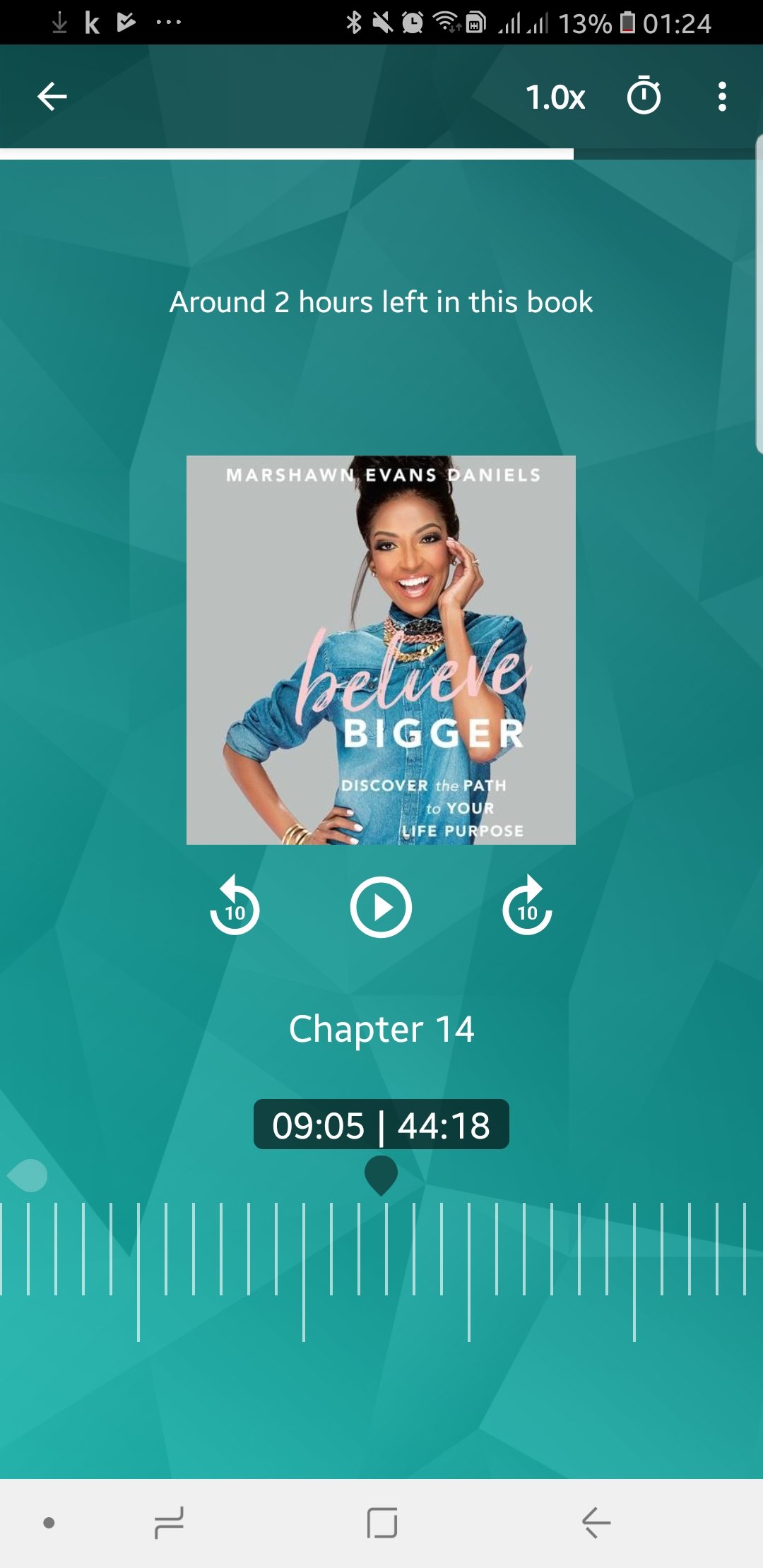 Finally finished it and I am getting the e-copy abeg. Or if anyone knows where I can buy the hardcopy in Nigeria?
Ok, so Two major housework left for the day
Clean up kitchen cos I no wash any plate since morning
Wash cloths. Hadn't washed since Saturday night
There was living room to sweep and whoever chose 1 was gonna do that too, so hubby chose 1, and I went off to wash cloths. KingDaveed hung out with me, watching cartoon on YouTube while I washed, and then by 10pm. I sent him off to pee and sleep. Then I had a ZOOM prayer meeting with Toluwa, my E.A. Today we were praying for POWWOW in Abuja and it was so LIT!!!
Then when we were done I began typing this post, plus I had to have coffee to function.
I am mentally prepared for tomorrow per my kids' meals so it should go well.
Today they had oats and mashed banana for breakfast, though I added August Secrets Nutty meal to ElJohn's own, then they took a smoothie of watermelon, pineapple and a little banana to Daycare. ElJohn had pureed rice and milk at Daycare too then lunch was moimoi for both, they also snacked on Apple and crackers and then had fried sweet potato for dinner after some yoghurt and cheeseballs. I ADORE feeding my kids and Heather is my role model for that
INTENSE DAY and I'm typing and sleeping off, but I have to fight it until I publish the FRUITFUL AT HOME blog tonight before this so let me get to typing it already. Of which my data expired as I typed. Yawl, my data usage is INSANE lol. We LIVE on the internet in this home. 3weeks and my 51gig bank is exhausted. I use spectranet and only subscribe on the day of double data bonus lol so I will have tio wait till Sunday and top-up until then…
Speaking of expired stuff, my son's prayer worked cos my eyes are a whole lot better THANK GOD!!!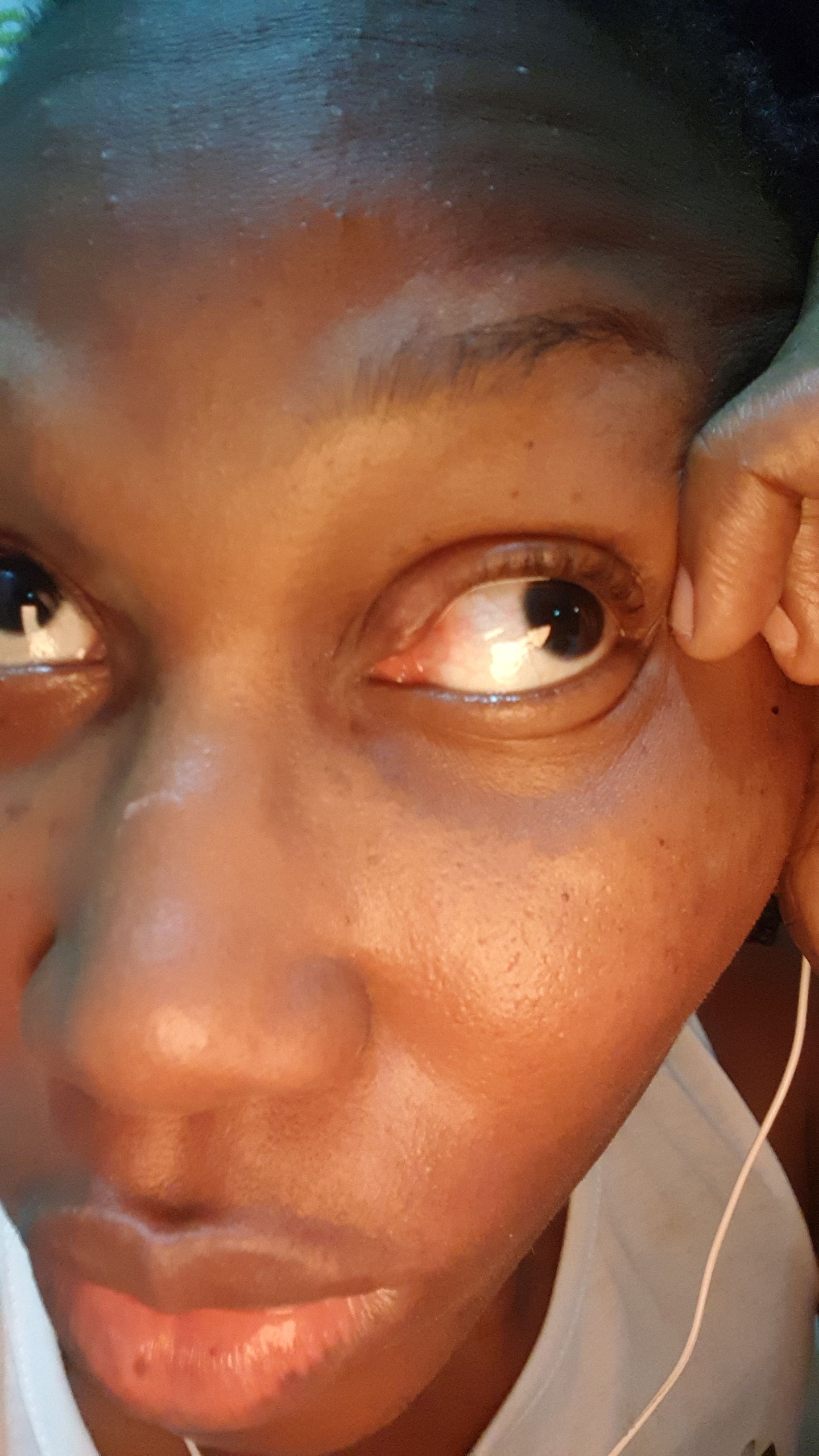 The pain is expired, just super itchy.
Unlike yesterday night when the pain and discomfort was intense with pus see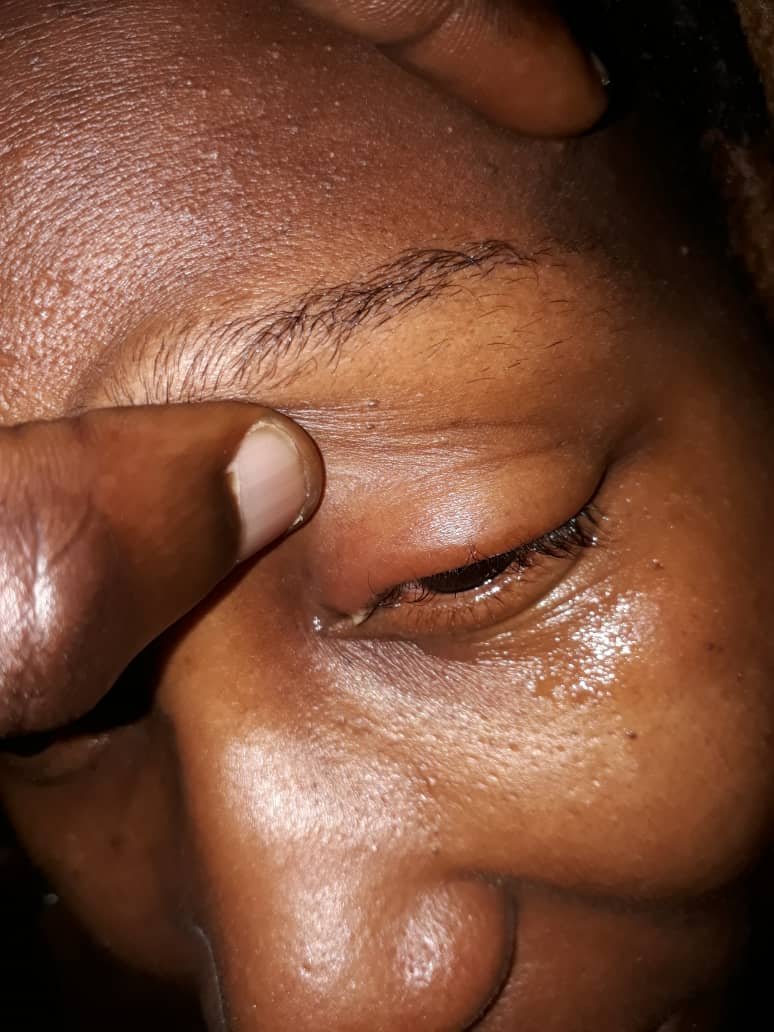 Lol. Could barely open it. Thank God.
See yawl tomorrow and please spread word about the ABUJA FRUITFUL AT HOME meeting.
https://eziaha.com/2018/07/18/abuja-stay-at-home-moms-are-you-ready-for-powwow-with-e-8-0/
Thanks guys
Love
E'