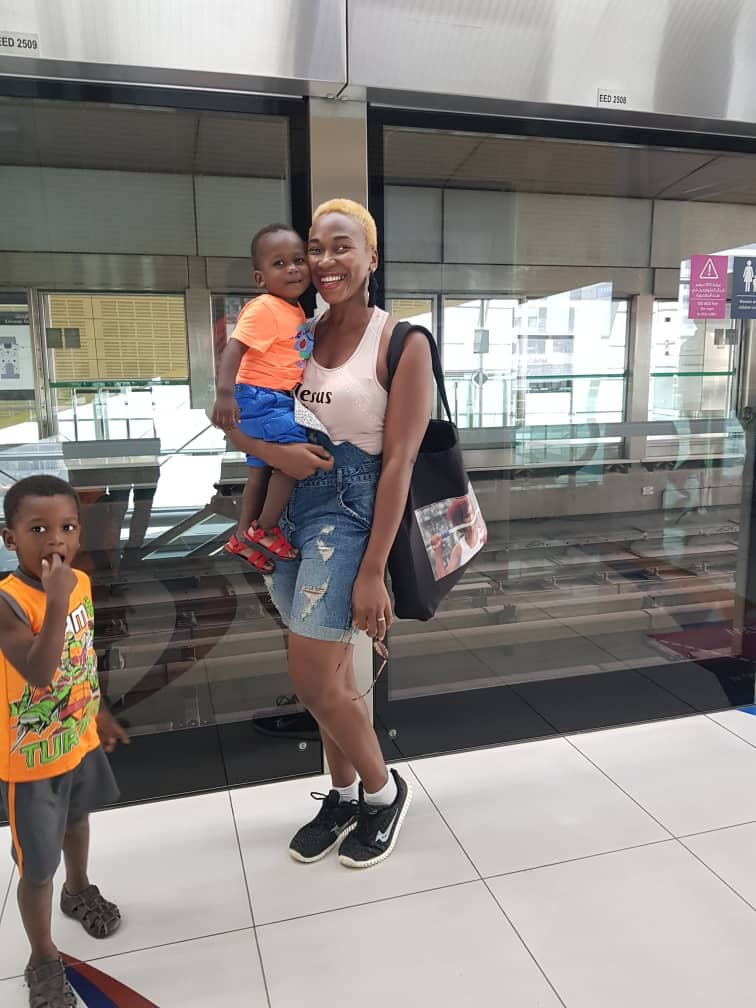 Ok, so after that low-light Day 4, Day 5 was my absolute compensation!!!! Gosh Day 5 was EPIC haha. It was the one day I set apart for myself and not any kids attraction. So where did I go?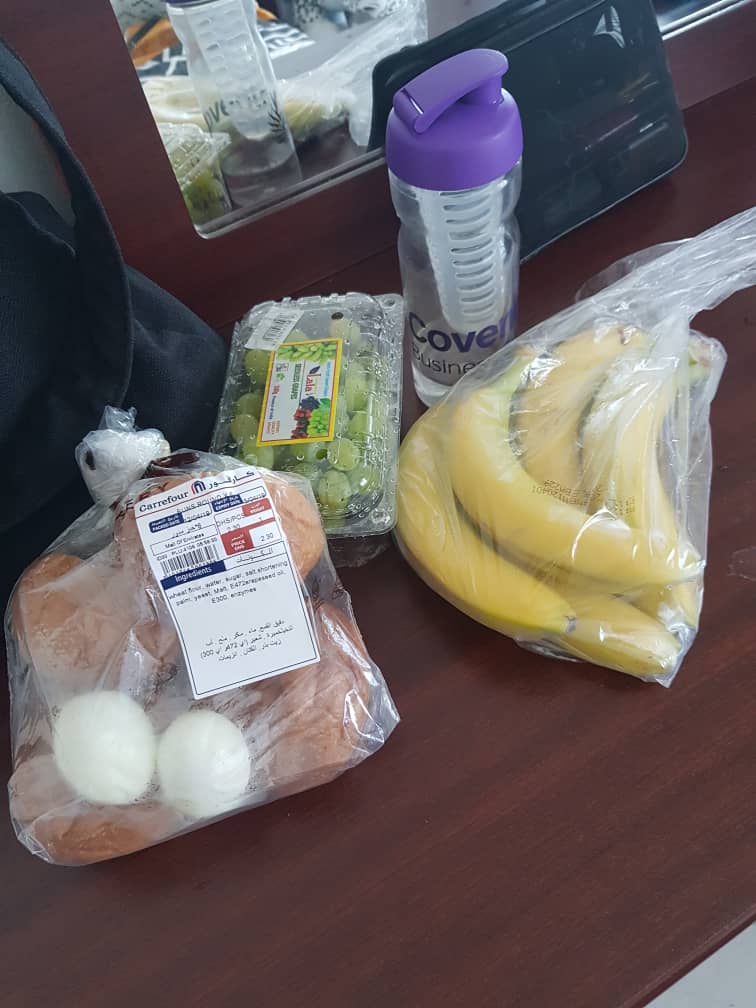 Downtown Dubai!!!! To the Deira,
where we have the Gold souk and the Spice souk. Both are local markets where gold is sold, then all kinds of spices and teas are sold, plus many other stuffs.
Here, if you live in Lagos or even Naija, you would THRIVE in this market. Here prices are not fixed, so you can PRICEEE and yawl KNOW I put the P in pricing haaaa.
First off, the Deira is FAR and I had the Metro option and the Bus option. Taxi was out cos I knew it was far. Also had the Abra option that is water taxi, but the route has some extra waka, and I had kids abeg. Opted for the bus as the Metro option looked like I would have to walk a bit to get to the Gold souk which was my first port of call (turns out Metro was my best as the waka was not much).
It was time to replace our wedding ring and I always promised myself that I would replace it whenever I enter Dubai.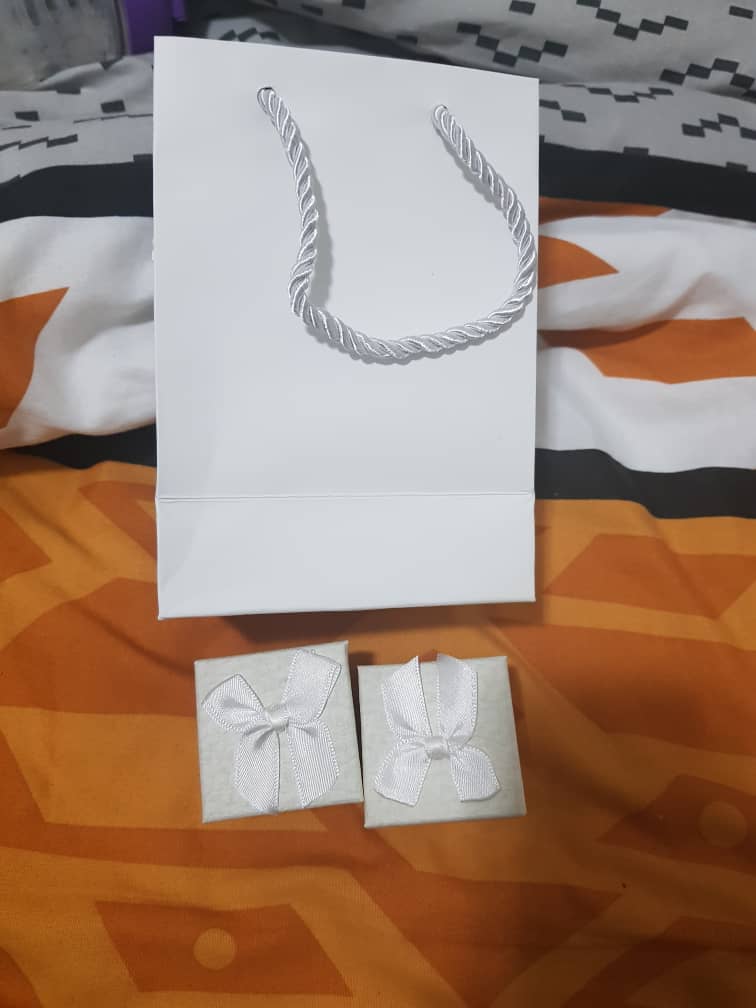 Ok using the bus, I went from the Dubai mall where I first changed the dollars I had set aside for this day. I was now used to the dirhams so I decided to work with it instead. Kai, I used the UAE exchange to change and I realised just how much I lost when I changed at the airport. My dear, please leave airport money changers, the UAE exchange is your best option and it is available at EVERY Metro and most malls and public places.
Ok that done, I started the waka to where buses to the Souk are.
Gosh where the buses are is another side of the endlessly sprawling Dubai mall. I doubt anyone can cover the entire grounds in a week sef. Kai.
Anyways, I found the bus to the Gold souk and once again forgot to swipe at the entrance (plus the communication with the Driver was not clear so I guess he just abandoned me lol). It was to cost I think 3aed though. It was a whooping 40minute ride and it is amazing what hits you once you hit the Gold souk station. It is really downtown and I hear this is how Dubai was before gold was found and the city transformed to what we see now.
First you see houses where cloths are spread in the balcony lol, cheap hotels and motels, road side shops with actual 1aed items (I am sure you can grab a complete meal for 5aed here), no fancy toilets and conveniences in general (Dubai dey try for toilets and baby changing stations walahi but here, all you have is a basic WC and wash hand basin with taps you actually have to turn open haha.
Had gotten used to automatic taps ooooooooo) and all. Took the foot bridge to the Gold souk itself and mehn, I was overwhelmed. Talk about streets of gold!!! There was gold, gold and more gold everywhere. Yes, there was silver and diamond too but the gold was spectacular!!!!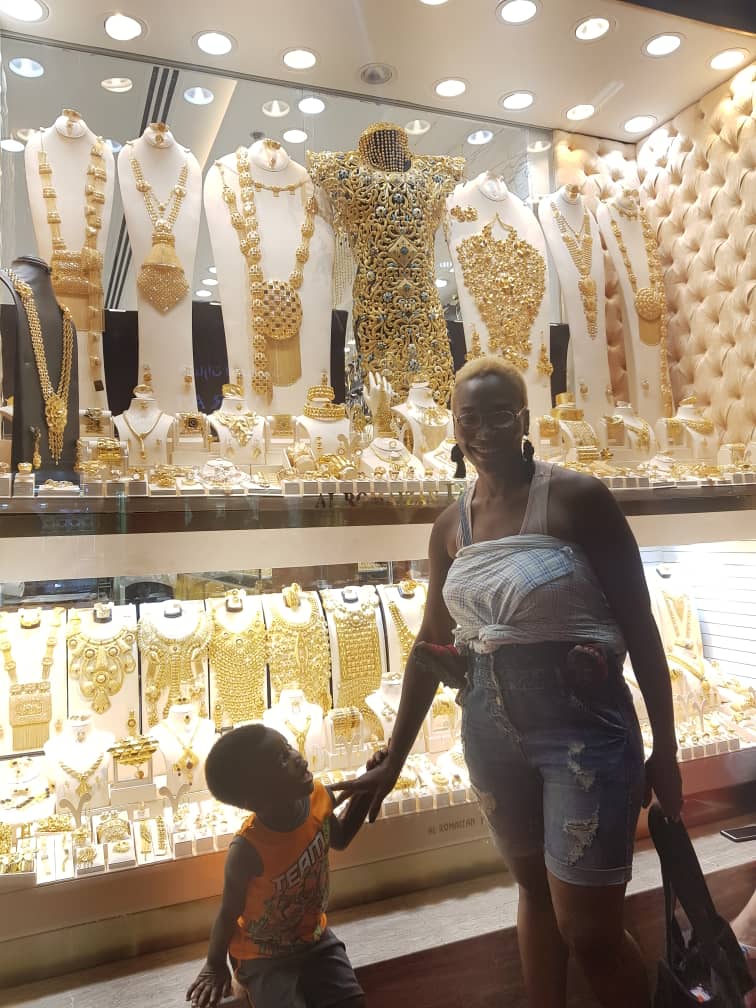 I had done enough research to know how the place operates and I KNEW the shop I was looking for would have to be in a corner not all those fancy ones you see in the main market. There is no fake gold in the Souk so no fears there.
If they sell fake or less karats than you paid for, they risk problems with the authorities as the place is heavily regulated. So, it is your haggling skills that you need here. All my days growing up with my mother, then as an adult going to Lagos Island, Yaba Trade fair and now Ikotun market came to play. Ah, I went around sha. This time, not time for fancy.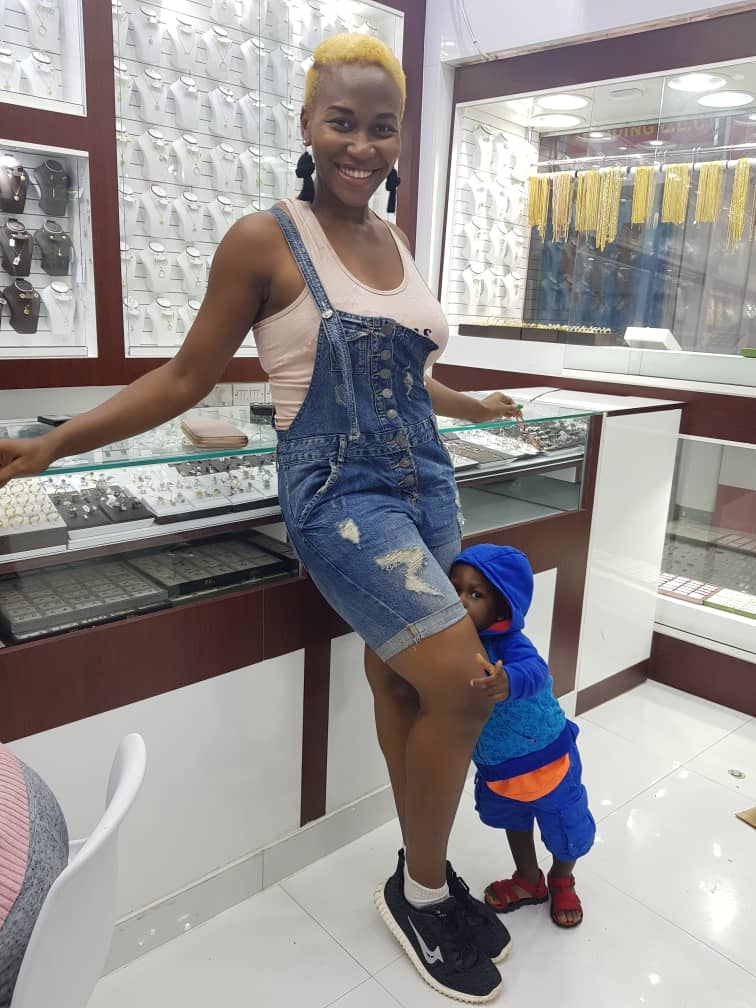 I backed ElJohn and carried a side bag with lots of chops cos a back pack would not have worked.
At some point I carried KingDaveed too as the waka was plenty and he was tired. Plus, he must have asked to pee at least 7 times and I was so scared of their toilets lol.
There was this shop I ALMOST settled for until Uncle wanted to pee again and off we went before I paid and I took that as a cue not to go back lol. Plus, it started to rain HEAVILY. Most of the market is covered but hey, market na market in this Deira so rain go still beat you.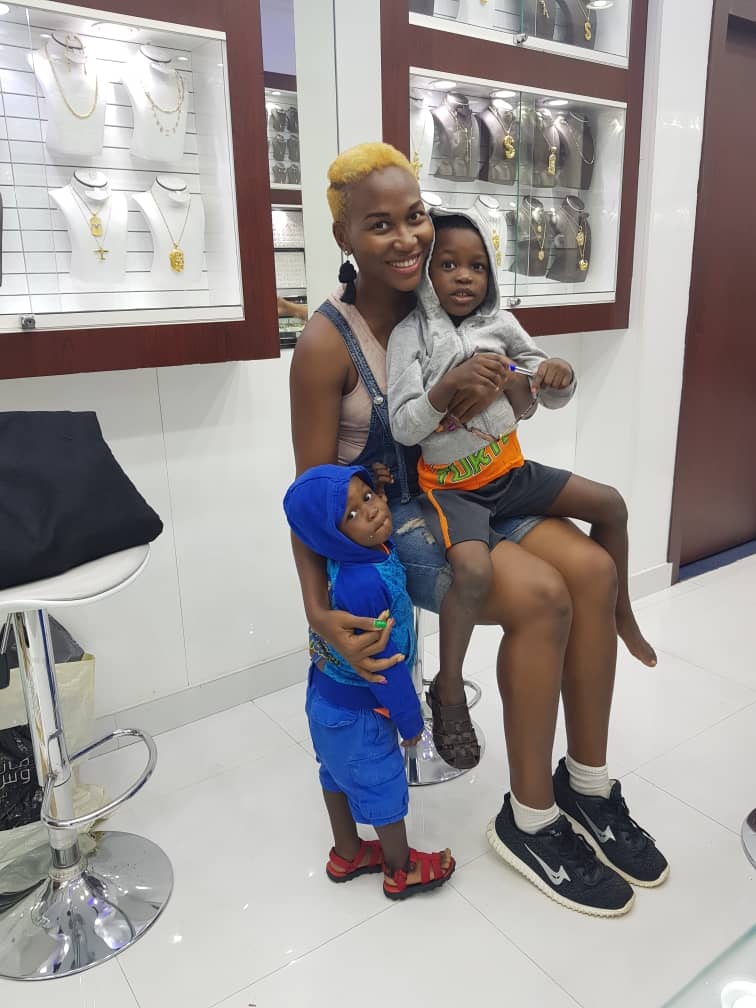 Then I found another corner shop. The moment I entered, I knew it was it. Haggled back and forth, changed orders, we were still off by 150 to 200 aed and I left hoping he would call me back.
Btw did I mention that in MOST shops, they could tell I was Nigerian as they said Nigerians could PRICE haha. Some even used the term alaroro and a few odd Yoruba. Forget we are popular mehn. Some also said they could tell from how I backed my son as Nigerians do that looool.
I also heard PLENTY Yoruba on the streets of the souk haha. I even saw a shop called the Nigerian man or so but I stayed away haha. Didn't come all the way to Dubai to do business with a Nigerian.
Ok so I walked out and he didn't call me back and KingDaveed again wanted to pee. We found a place and I thought the guy who had initially led me to the last stall would wait for me so I would sha go back there only for us to come out and he was not there again, and the Gold souk is big and confusing. Chai, I felt bad as I recalled the man's parting words to me was that I should not lose that deal oooo lol.
Plus, it was a wholesale shop and they don't just sell but they make these jewelleries there, and part of what he was going to do was to MAKE the male version of the one I chose for me. Everything is weighed so no chance at cheating. Anyways, I just found a corner and sat, then fed my kids and let them rest a bit. I prayed too and asked God to please lead me back to the guy if He wanted me to buy from him.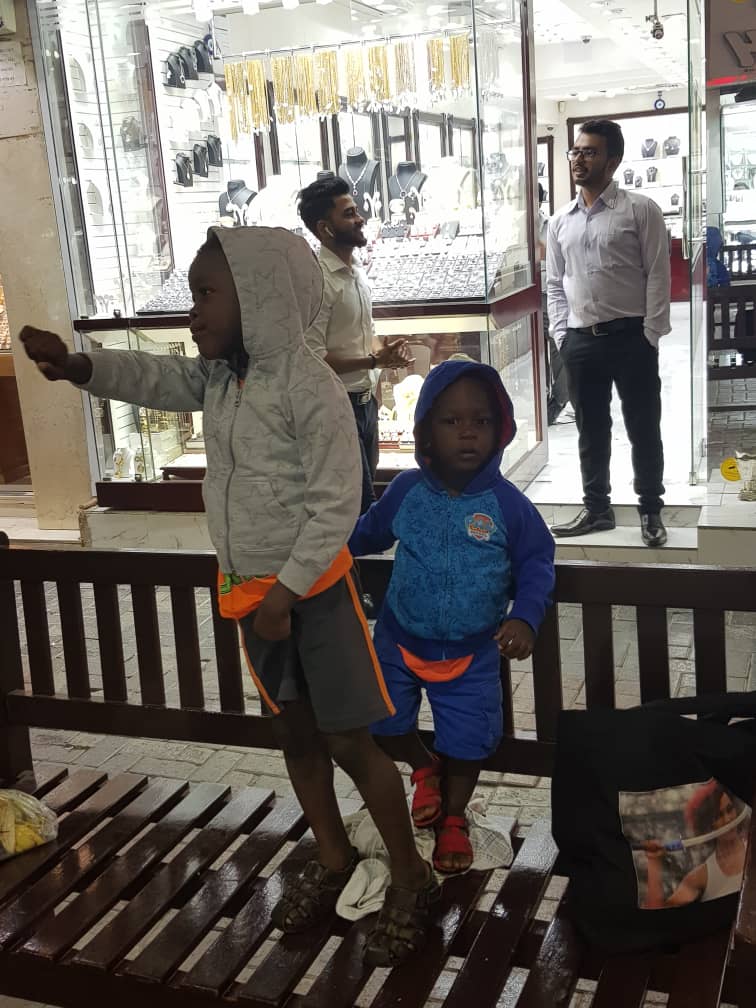 After a while, I stood up and walked around in the hopes of finding him, no show. I came back and sat as it was still raining, then decided to check other shops, or find time to come back (which didn't seem very easy to do).
Then all these people that do those runs of leading you to shops came to me and asked if I wanted gold. For some reason I decided to go with her, and guess where she led me to? Yup, right back to that shop. Gosh I was so happy. The guy was like he truly gave me a great deal blabla, then took off an extra 50aed. Btw you can pay in dollars or dirhams here at the Souk. I finally picked a set I was happy with, paid, he had it resized for hubby and then we were good to go.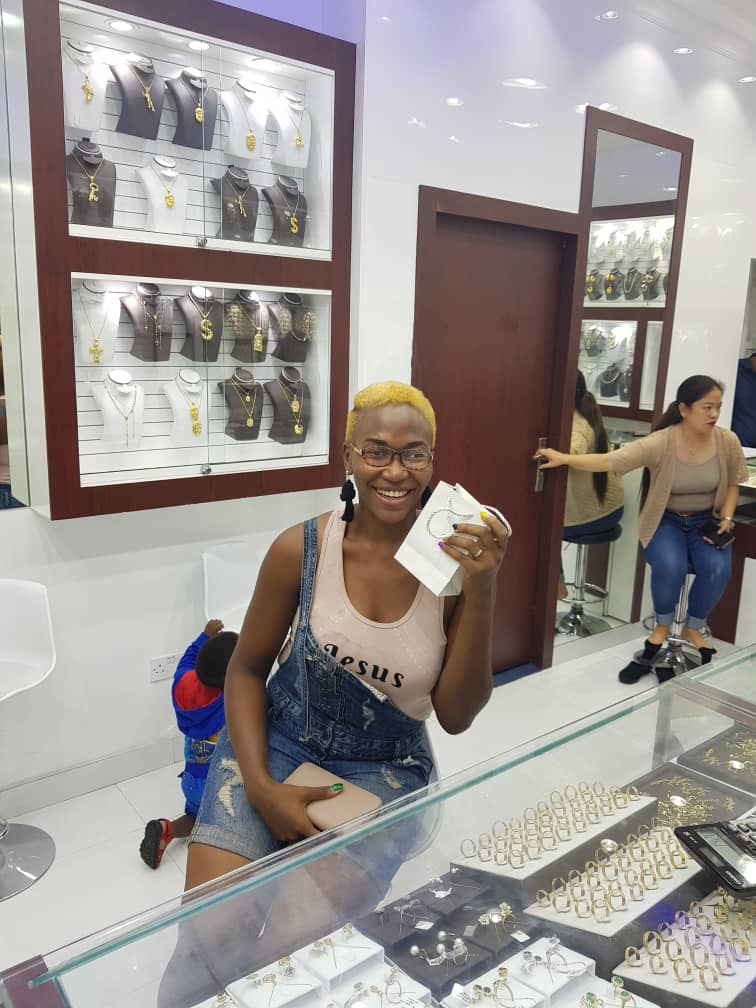 I felt SO HAPPY at that deal kai!!! One thing I realised is that even where gold is affordable or even cheap, gold is EXPENSIVE but hey, almost 6 years in and we deserve it. I can't wait to be back next time cos I want a second ring, this time with diamonds. My budget this time didn't cover diamonds, but I had a good time checking those out. Omo see cost!!! Money good sha.
Time now was about 7pm and I went to the Spice souk which is just around the corner.
Because the city is safe, you can do your thing not minding the time. For my kids' sakes though, I knew I didn't have that much time at the Spice souk but I did a few runs and settled for a few spices.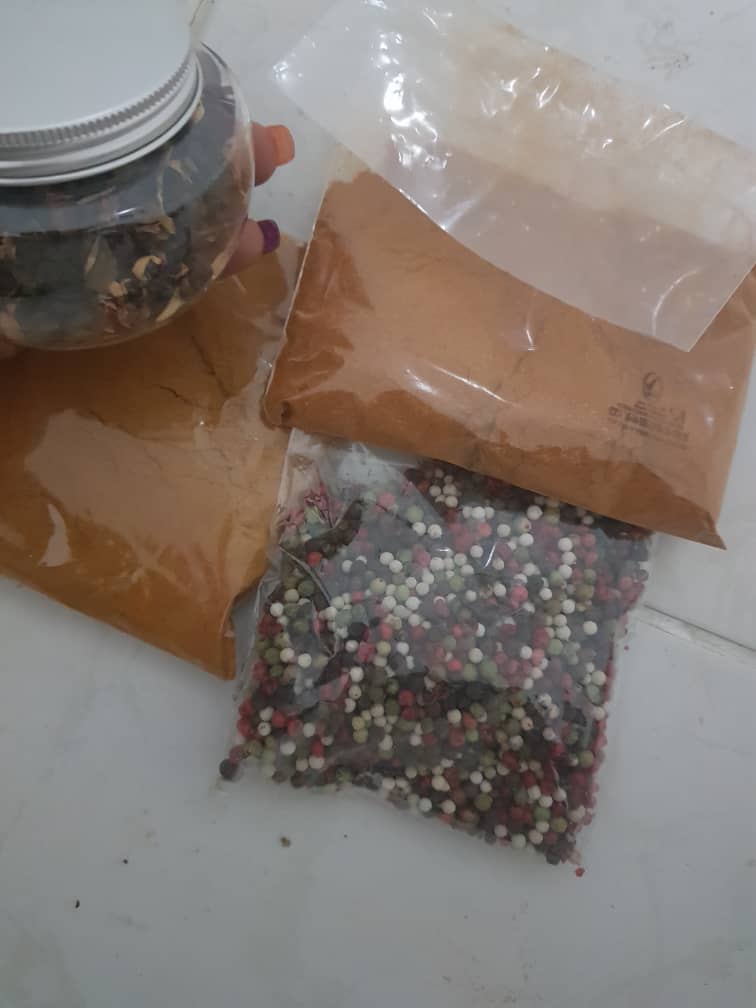 Don't even know their names lol but I mixed a couple stuff as I smelled, then got peppers and then this divinely smelling tea. I frankly thought spices would be really cheap, like a HUGE bag for say 10dirhams but hey, each of these 100grams cost me between 20 and 25dirhams, ditto the tea which is the one in a glass container.
Wish I had more time at the Spice souk and generally in the Souk area cos they had really affordable stuff for the home, kitchen and even school accessories. They even had designer bags but no time.
The spice shops had dried fruits, nuts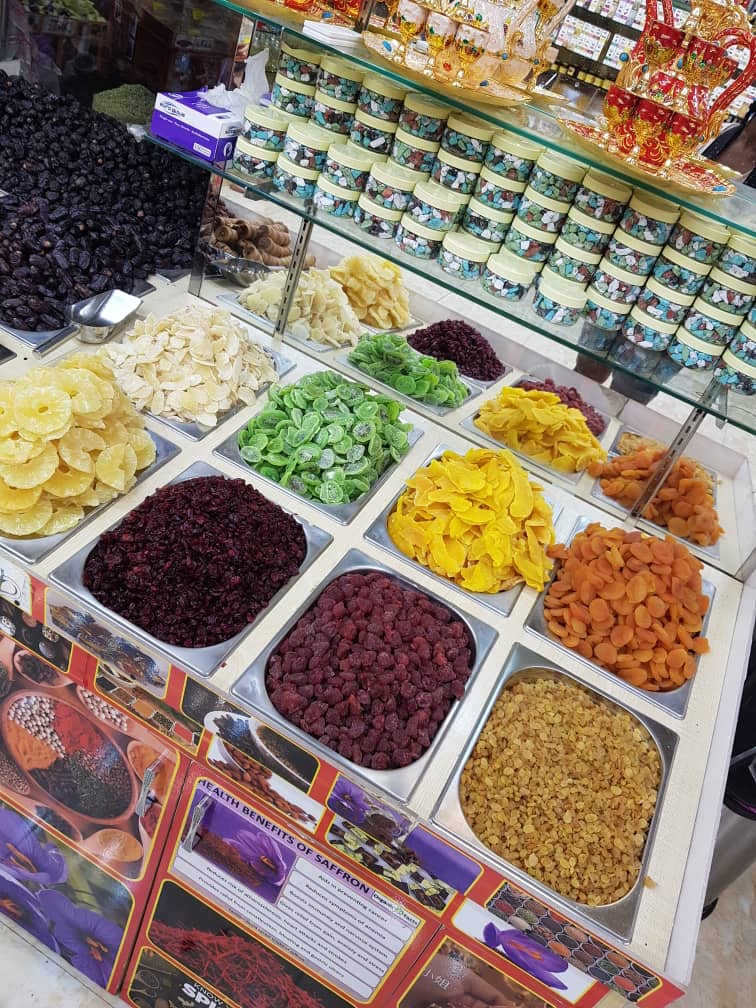 and a world of cheap chocolates.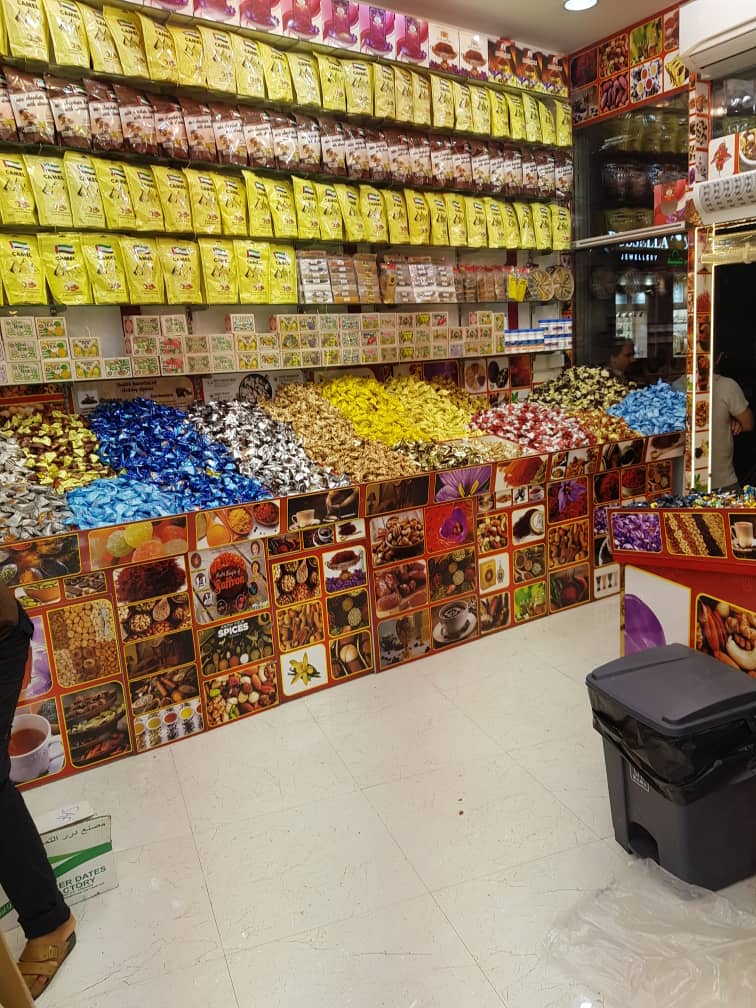 Kai, Nigerians would love that place. I would be back to Dubai, this time without kids and really explore the Souk.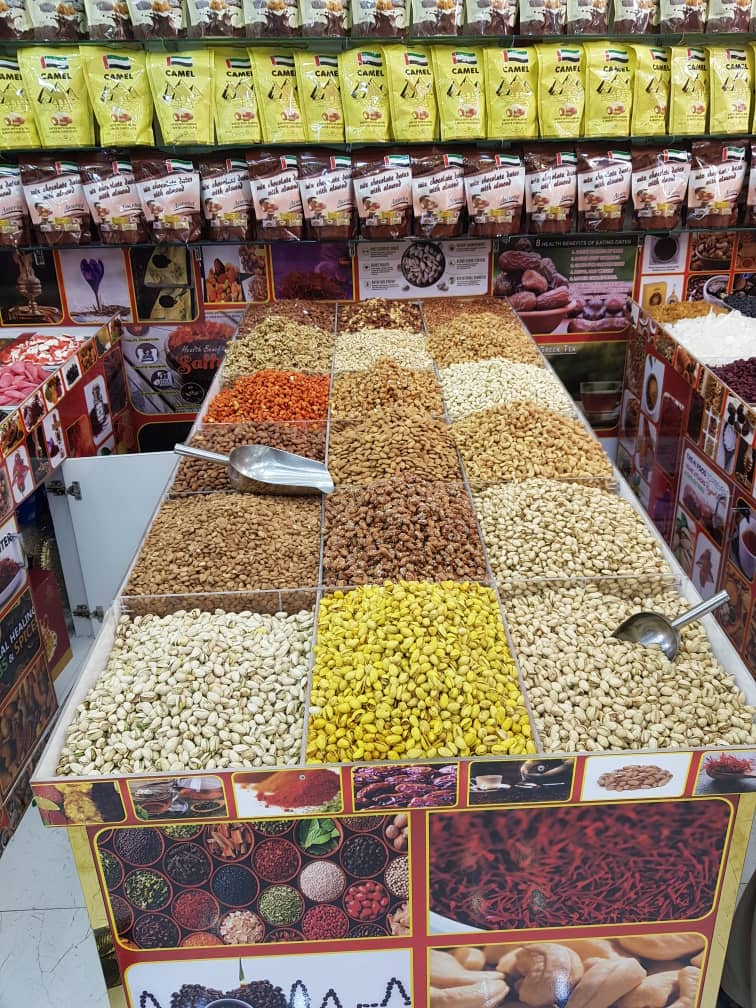 There are these Dubai branded bags that cost say 40 to 60aed in the big malls but was selling for 20aed there. I hadn't even priced but made a note to buy when I was done with the main thing that brought me there only for me to not see them again and it was getting really late. It pained me ooo. Anyways, I have decided to hit the Souk again just before we leave, if possible and I would get more spices and the bag.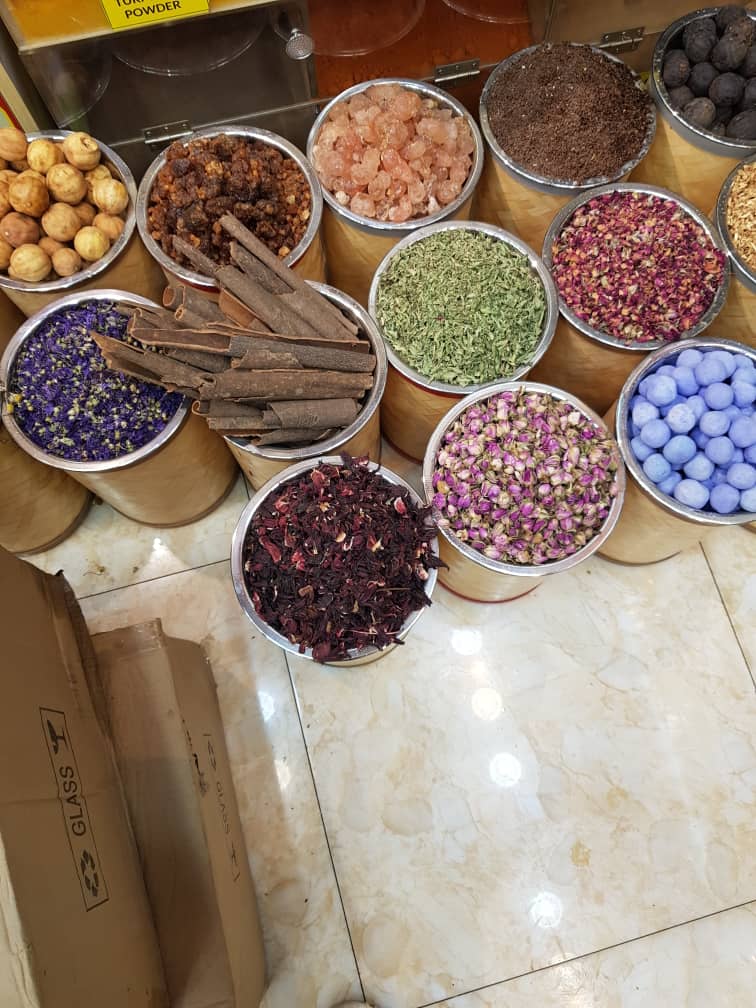 Passed through some dark corners and I was kinda scared lol, to get to the Al Ras Metro station and entering the station was like a whole new world. Back to Dubai standards lol. Didn't see a straight Metro to Dubai mall but I knew there had to be a way.
Thankfully, the first guy I asked told me how the connection worked, so I alight at a connecting Metro and link to DM. Cos I was now a bit familiar with the routes, I knew that Metro would have to pass my own stop before even hitting Dubai mall and I was right. Cos, I had even decided that if I hit Dubai mall, I would do a taxi home.
Can't walk that distance of DM metro abeg. It is LONG and DM by train is like 5mins to my own apartment, but the Metro walk through the station is like 20mins lol. I had suffered the kids enough today. Lol. Thankfully I was spot on. The Metro I took passed right in front of my own station and we stopped and were home in record time.
Bus took 40mins, Metro took maybe 10mins. And I doubt the price difference is more than 2dirhams. The Metro trains go over head and so no traffic and it is cucu automated. So, my next trip to the Deira if I make it would be through the Metro abeg.
Came home literally walking on the skies lol. I had not just survived the day carrying two kids around the Souk, I had gotten some crazy good bargains which I was VERY HAPPY with, all within my budget. Definitely my BEST day yet.
The rest of our time here is back to the kids and walahi, after today, I am happy to do it haha.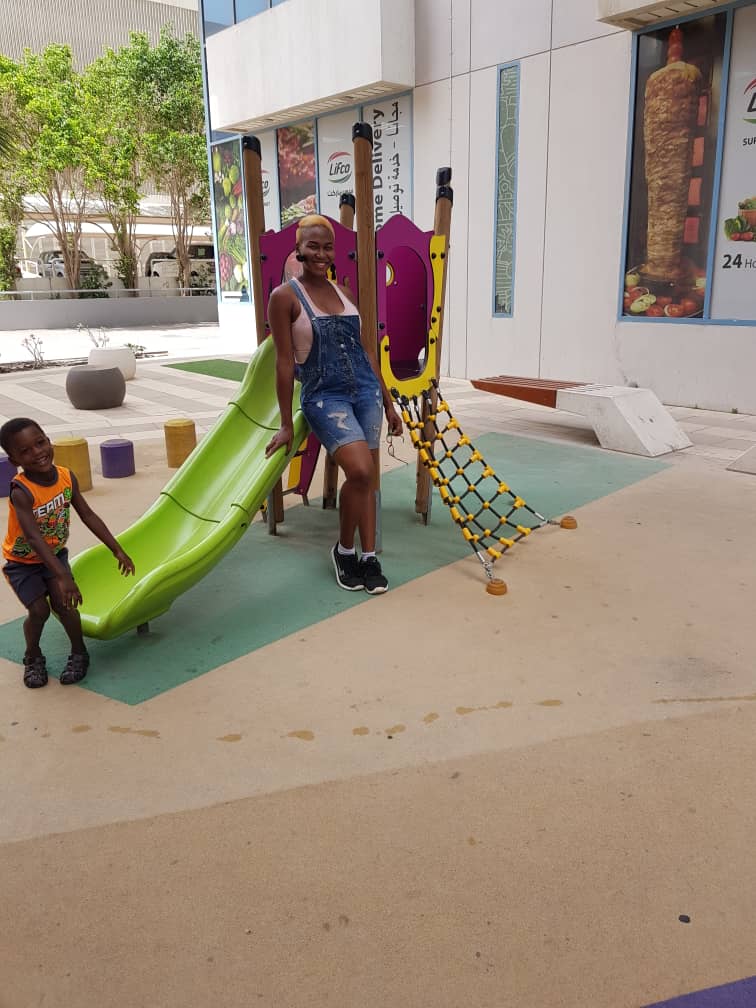 We got home, quick dinner of oats and banana, and bathed, brushed and all of us dropped off to sleep!!! Btw the rain had affected my charger so my phone which was dead couldn't charge. I had never seen that error message before so I just left the charger for a bit. It just came on now this middle of the night I woke to write.
Oya let me go and pray and thank God for this beautiful Deira experience, go back to bed to be ready for Sunday waka. Feels strange not doing church today but I will connect to Daystar life stream IF IT WORKS cos, I don't get this Dubai no video calls thing.
But hey, Dubai has been spectacular!!!!!!
Muah
Eziaha