Hiiiiii E' blog fam!!!
It's Toluwani here writing this post, some of you know me as Toolzzz♥️♥️. I'm Captain E's mentee & assistant.
Ok, you might be wondering why I took over her blog post today, no fear! I'm here for one reason, which is TFS Mentoring Academy, yassssssssssss!!!
I'm so flipping EXCITED to introduce TFS mentoring for this quarter but this time 100%
R E L O A D E D starting on the 23rd August💃💃💃💃ghen ghen!
Chi & I will be joining CaptainE' on this beat, Eziaha being the Lead and we would be assisting her.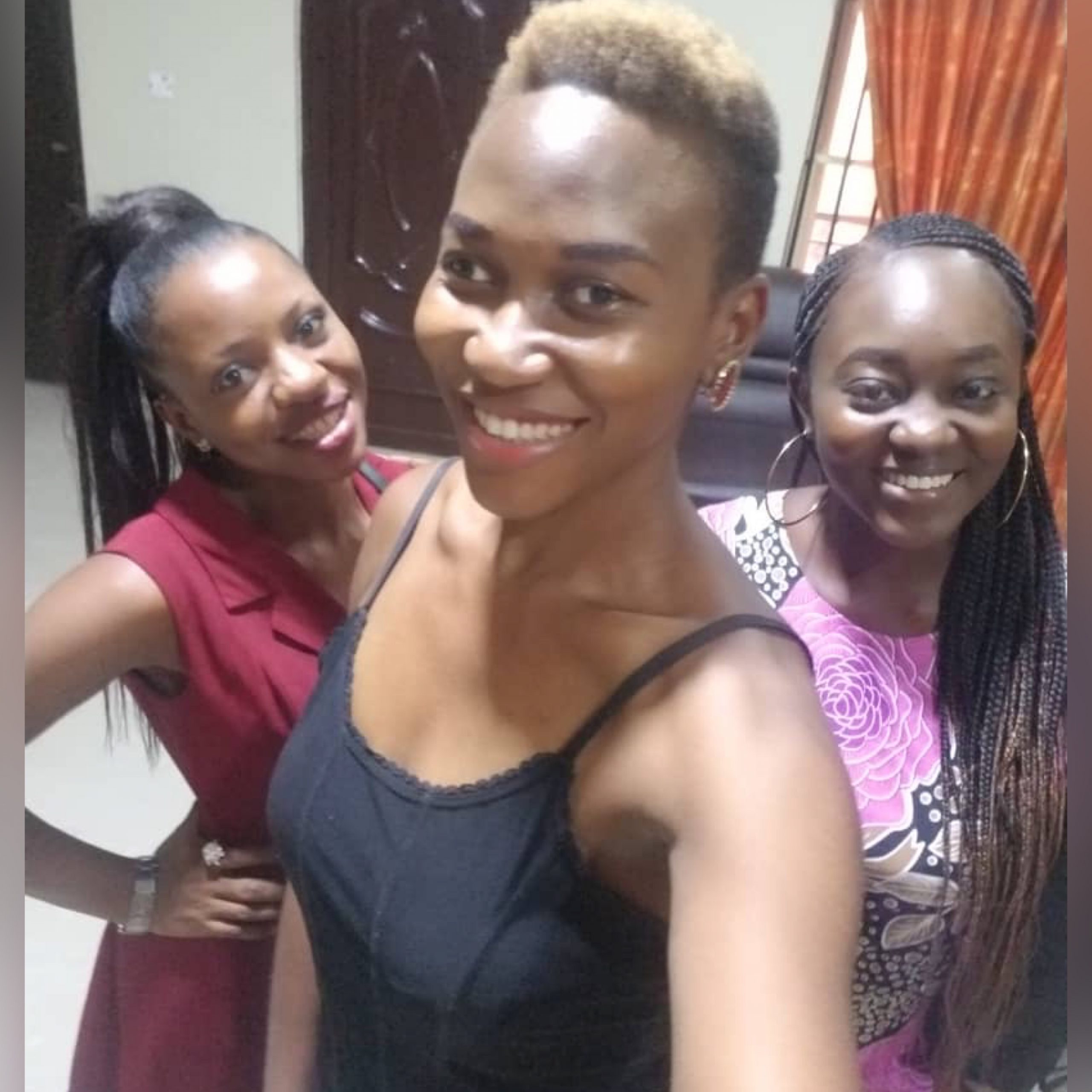 We are not just looking to give you a mentor, but to also give you sistership & friendship, which is why we will be by her side driving this academy. Best part is, if there's anything you can't share with Captain E', you get to share with us. We will be here for you like your TFS Angels – guarding & watching over you looool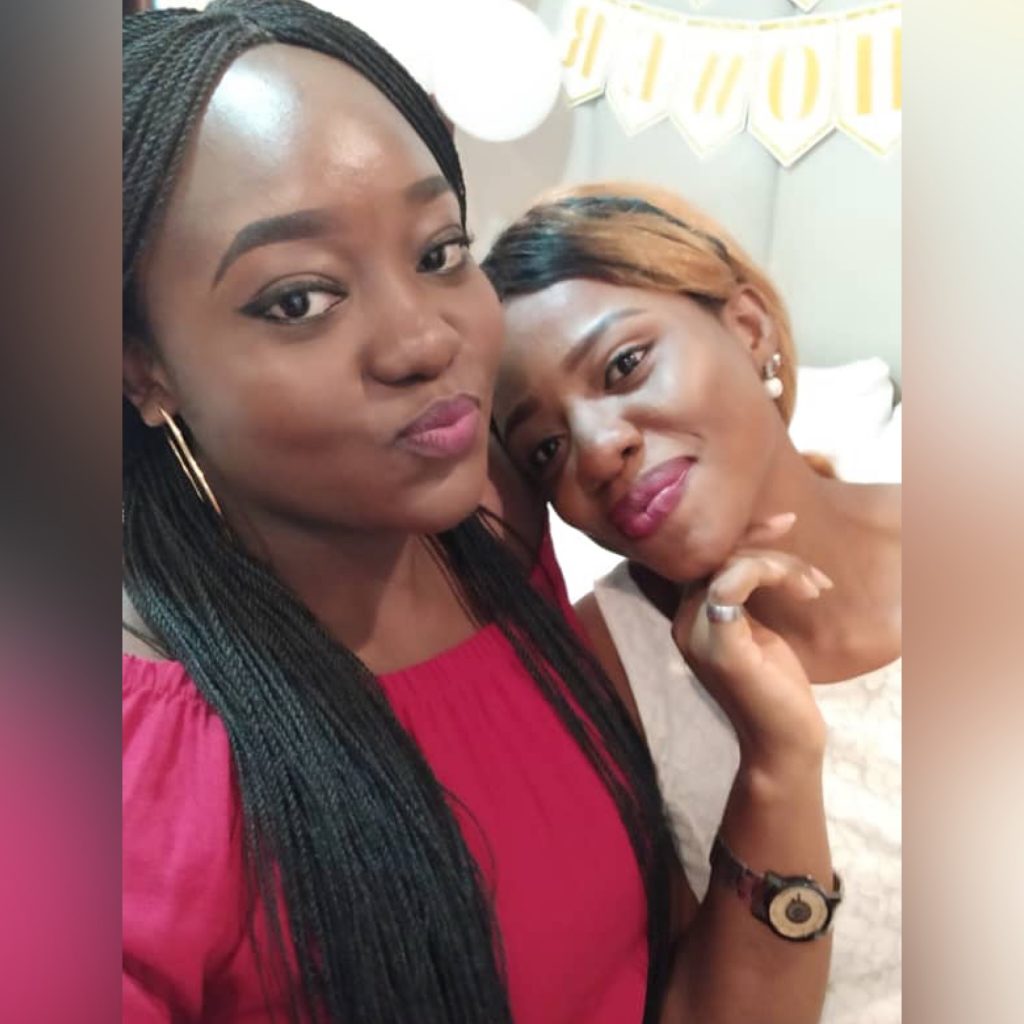 On a really personal level, being under the mentorship of Captian E' has literally TRANSFORMED my entire life. My growth game has been EPIC all thanks to her. Alot of people tell me "Toolz you sound wiser than your age", "Toolz how do you manage to be so effective despite your schedule", it's because I've had the opportunity to be closely mentored by Captain E' on various platforms. She has laid the foundation and it's the pillar on which I stand today.
She has poured so much into me that I've seen my spiritual life flip from lukewarm to being on FIRE! Yikes, likewise my productivity & time management which I'm really intentional about, as well as friendships & mentorships, I've increased my capacity on various levels. Intentional living isn't easy but it's super rewarding!!!
I've learnt most importantly Growth & Comfort does not coexist in the same place. My life is beautifully progressing and taking shape, taking a resemblance of purpose and a predictable outcome. Some days I sit down and ask myself, Is this really me? I am still so shocked. I love the woman I'm BECOMING and still BECOMING!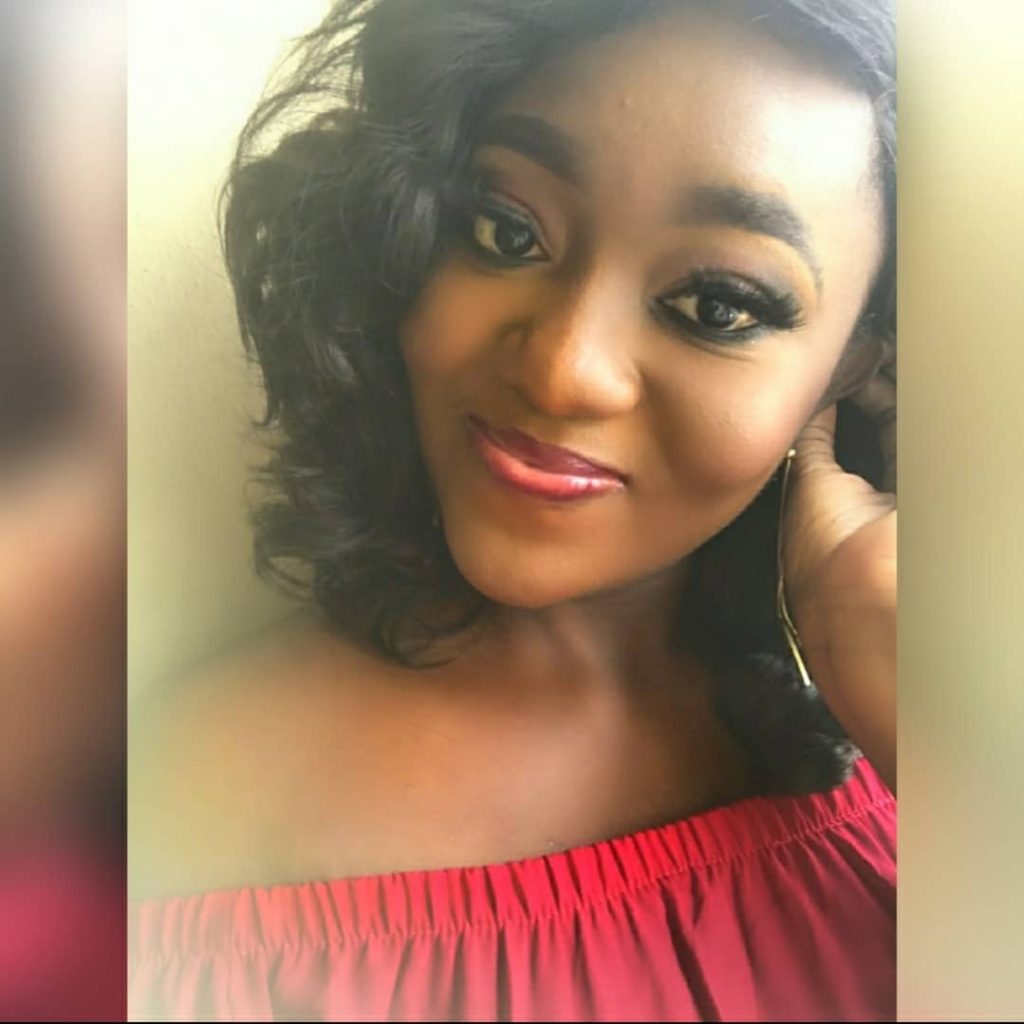 I shared my personal story here with details on how I've upgraded from being a disciple to leading others
On raising leaders – Tolu's Experience
And
Same goes for Chidinma who is so INTENTIONAL about her life, being influenced under leadership on Captain E' gave her the results she shared here.
Check here for Chidinma's story
On raising leaders: Chidinma's Experience
I'm so excited about the ladies who will be coming on board 💃💃💃 Your life is about to be TRANSFORMED for GOOD!!! This is the best investment you will making in your life, I tell you! It's sooo worth it! And the earlier the better too
You won't leave the same way you came I promise you (but it's not magic o, you'll have to put in the work as well)
No jokes
The last of set of TFS mentees shared their experiences here
Check out a recent TFS graduates experience
TFS Academy: Esther's Experience
And Victoria's experience
TFS Academy: Victoria's Experience
Do you know, the last set of mentees even got hardcover study bibles delivered to them!! Super amazing right?!!!!
Here's what Lisa said after receiving Bible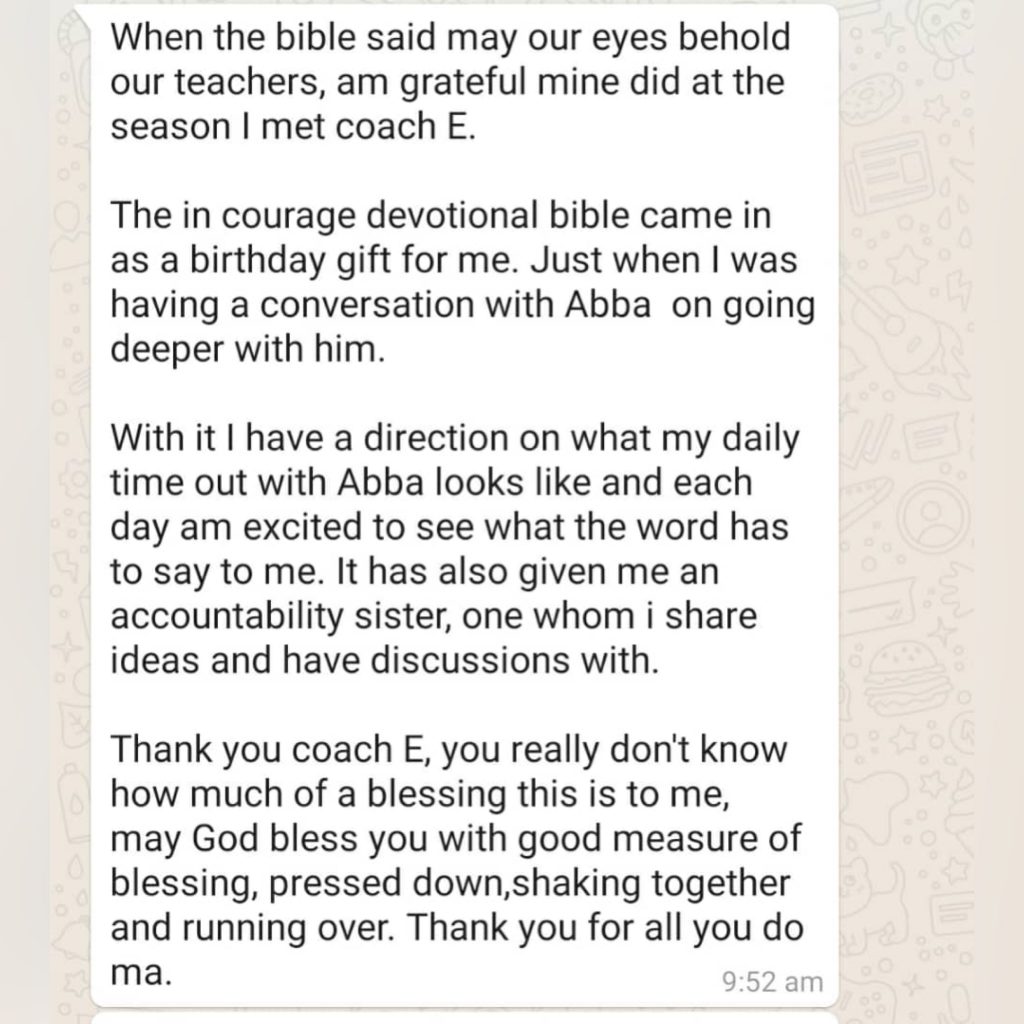 Here's what Esther said after receiving her Bible as well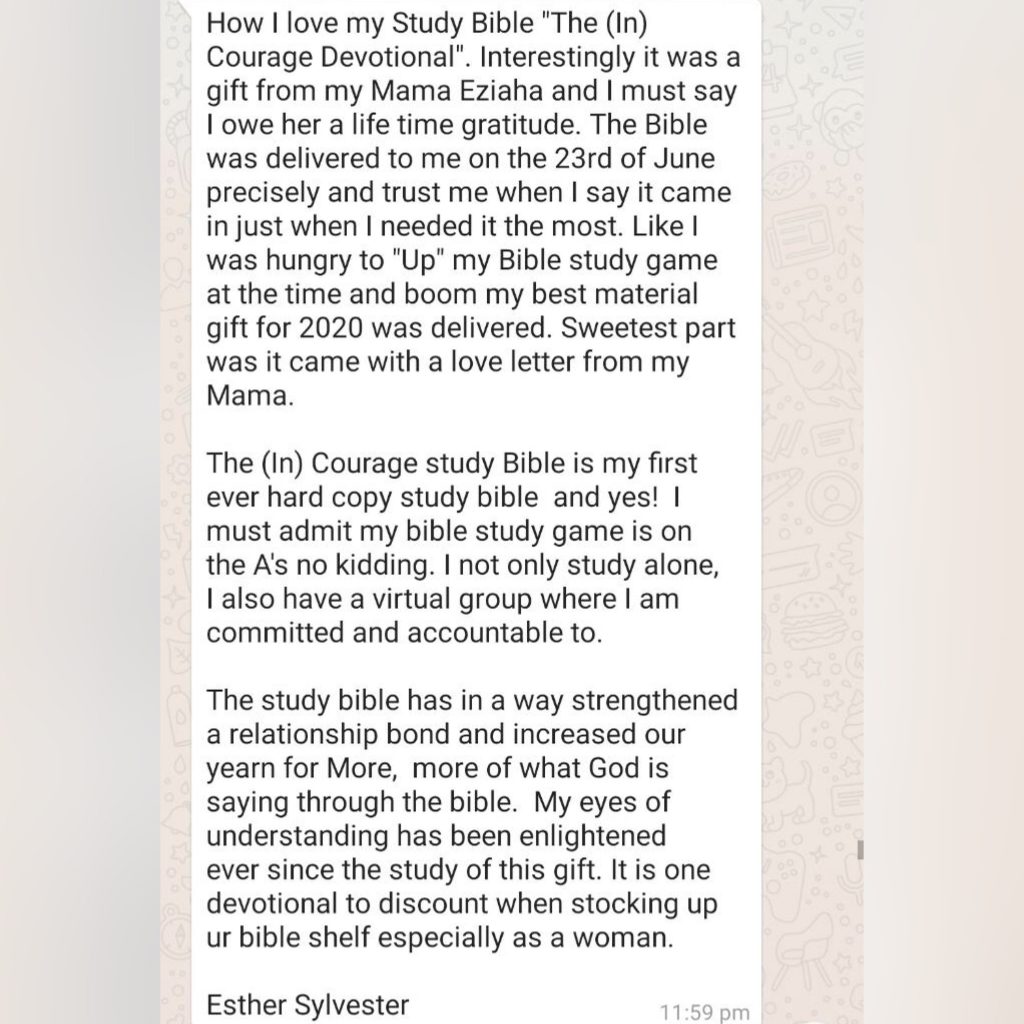 Who knows what this set will be getting? ( I'm low-key jealous) but I'm super excited for them in advance💃💃
Ok, now pay attention to the details below
TFS Mentoring kicks off August 23rd. It's the 2nd mentoring for the year and it will be running for 5 weeks – Sun, Aug 23rd to Sun Sept 4th.
Our mentoring days will be Monday, Tuesday & Thursday.
It's going to be an INTENSIVE 5-WEEK program so if have a busy life, i'm sorry this one isn't for you. It will require your TIME & 100% COMMITMENT.
Ok now, read slowly the pre-requirements, and be sure to take your time to pray before applying
1. You must be single, and between the ages of 18 – 25 (single moms can apply too)
2. There will be webinars that will hold every Monday 10:30-11:30 am, check through your schedule sis, if you won't be available at this time every Monday probably this isn't for you.
3. Location doesn't matter, just can apply from any part of the country but you need to be available online on class days because the academy will be RUN virtually
4. You'll also be required to review your experience at the end of the 5 week program on the blog, complete with pictures and details. It's complusory for everyone. If you are internet shy, pls think well before applying
5. There will be weekly assignments as well and giving feedback is super important
6. Sis, you need to bring your A game to this, excuses and slacking won't be permitted at all, so you got to be ready for this unless you'll be taken out of the group
Let me run you through quickly some of the exciting topics we will be covering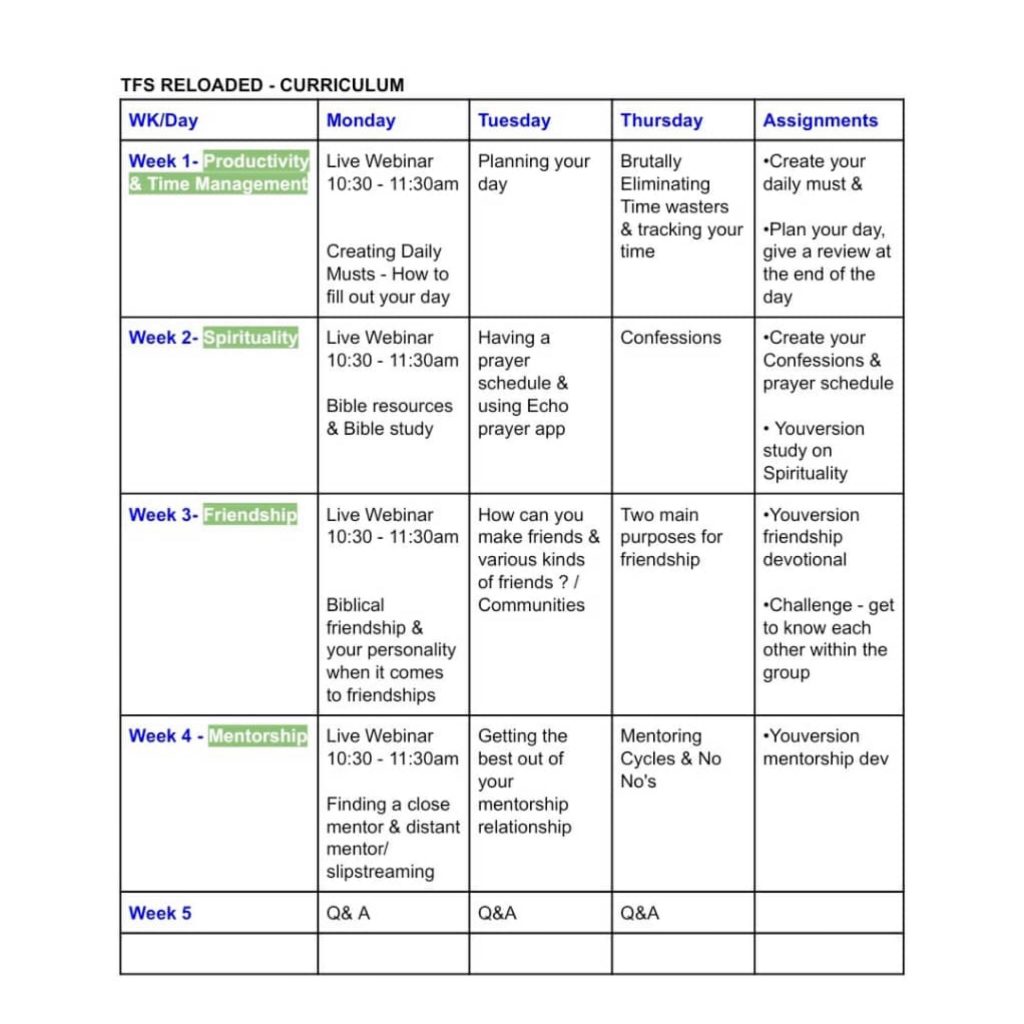 Week 1:Productivity & Time Management.
Foundation from where we build. We would be sharing secrets behind Productivity, Time management and investment. Here we will cover planning your day, Daily musts, Navigating sleep and wake times, reading books, managing social media, building your priority list (the senior brother of to-do list), managing your time and chats viz a viz 2D conversations and more. It will be a whole MASTER CLASS on PRODUCTIVITY.
Week 2: Spirituality.
Here we will cover the basics of prayer, having a prayer schedule, building your confession, using technology to aid your spirituality, Fasting, devotionals, reading the bible, laziness in spiritual disciplines, Church and fellowship, teachers and how to choose the ones for your season, hearing from God, and more.
Week 3: Friendship.
We would be defining the kind of friend you are, intentionality in friendship, the ABC of making friends, ending friendships, seasonal friendships, toxic friends, covenant friendships, growing with friends friendship and accountability, and more. Babes, you will be an all-round better friend and attract the right kind of friends after this.
Week 4: Mentoring and Slip streaming
Having a MENTOR changed my life, it certainly makes the whole difference. So we will talk choosing your mentor, seasonal mentors, No-No's in mentoring, mentor cycles and seasons, Distant mentors, mentors and accessibility, leveraging technology in mentoring relationships, honor and getting the best out of your Mentorship relationship and more.
Week 5: Questions and Answers
This would be for Q&A for topics and teachings on all we've done so far
Take your time to fill the Google form if this applies to you here
Deadline for application is on Tuesday 18th Aug at Midnight WAT and we kick off on Sunday, Aug 23
Those shortlisted will be sent an email
I can't wait to meet you. God has so much in store for you, you are about to enter into an Epic Upgrade in your life. Get ready LEARN, UNLEARN, & RELEARN. It's going to an amazing journey I promise you 💃💃💃
Signed
Your TFS Angel
Toolzzz♥️♥️♥️