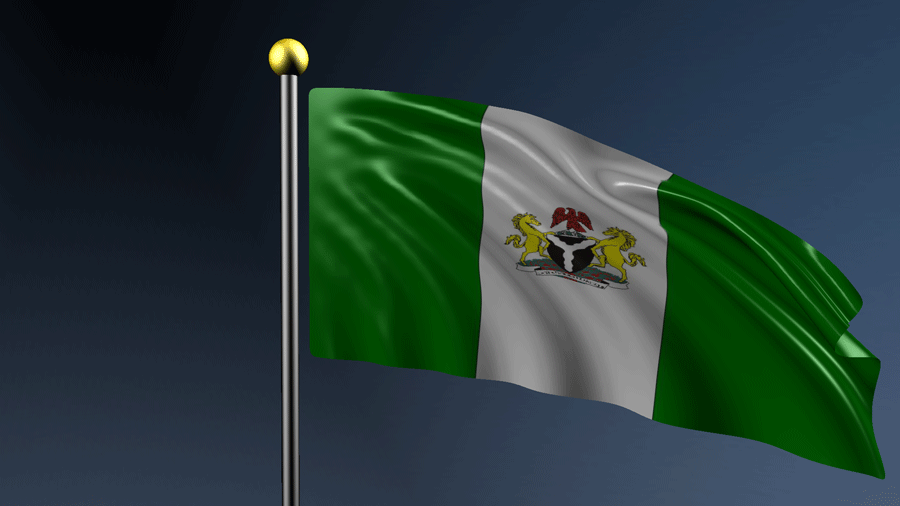 Hey, we put together some of our prayers from May 4th- September 23rd,2021 into a prayer journal. We have talked and complained a LOT. Now it is time to use our mouth to CHANGE things for good in prayers. That's the one that gets rewarded. You can download the prayer journal here.
Now, you can PRAY FOR NIGERIA with our GIFT (Free download inside)

Fellow Nigerians hehe
It's 2021 and a lot has happened in the space of four months since we got into the year, and that's without mentioning 2020, and all that went down, literally.
I know a lot of us want to just "throw in the towel" and move, even myself.
Well, this is not the time to just PULL BACK, not at all
As SOLDIERS, its time to war for our Nation, in prayers and with prophecies.
If you, like me have STRUGGLED to pray alone without feeling overwhelmed, lacking ginger, or plain not knowing what and how to pray powerfully, say AMEN because now, all you need to do is join this MUTE group on WhatsApp where my friends and I pray Tuesdays and Thursdays at 12noon for 30mins over Zoom.
I've actually been looking for a group like this, which is very purposeful and intentional, and thankfully, my sister girl, Toyosi and I came together to steward this.
We actually started, Thursday April 29, and by God's grace we will be consistent. It has been super amazing and it gets better.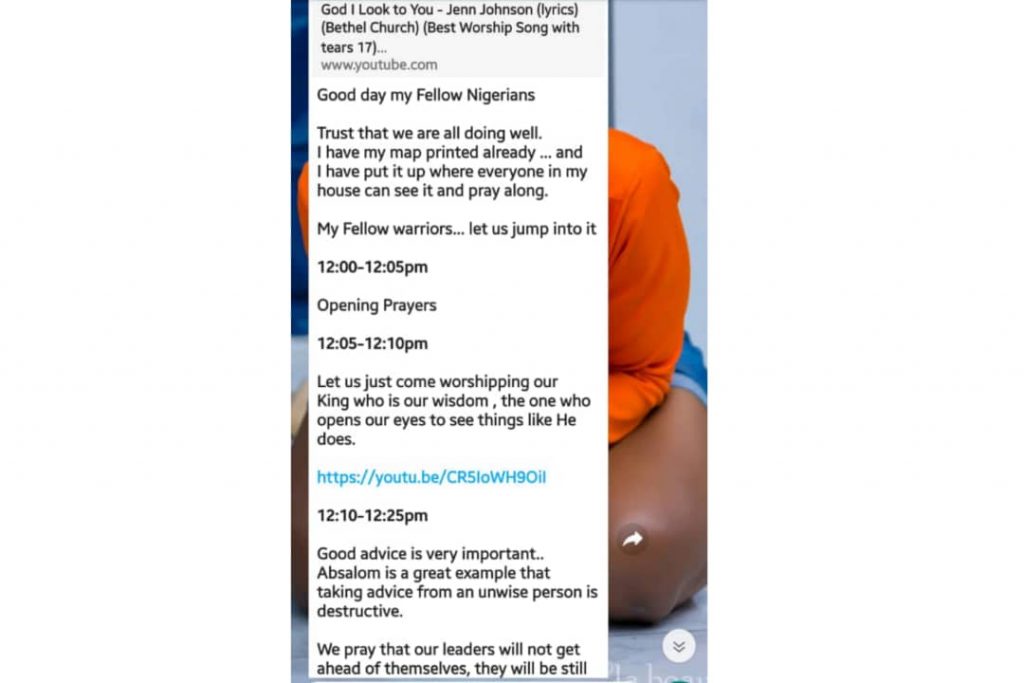 Like I said, the group is MUTE meaning no plenty chats.
We will JUST send prayer schedule and link on the prayer days, and then any prophetic word we receive in the course of our prayers.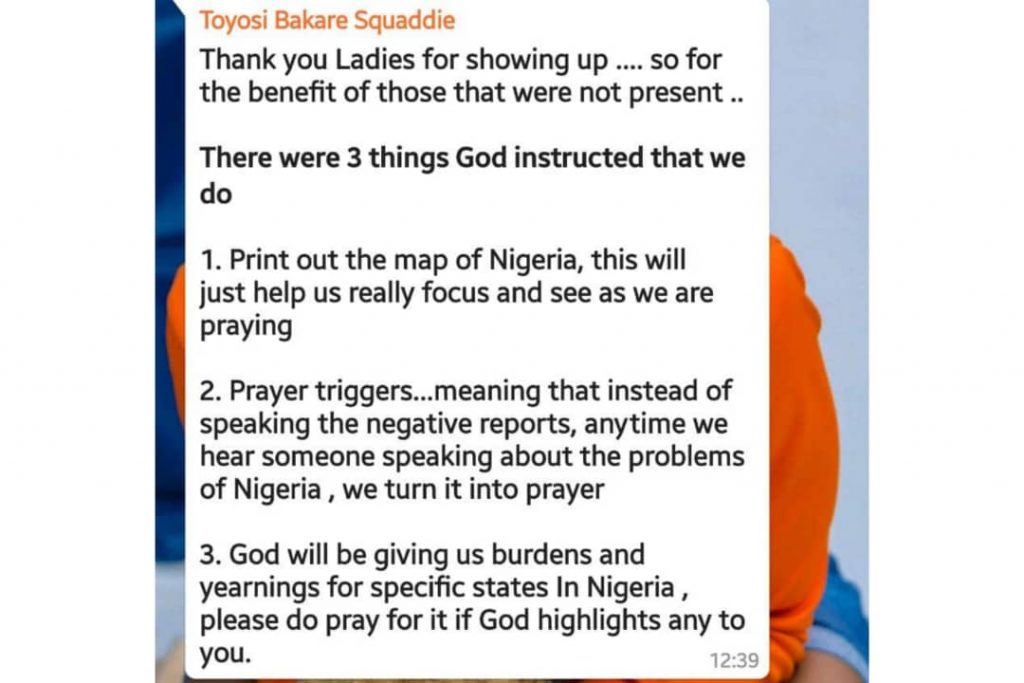 Nothing else, and if you know me, you KNOW this, The purpose of the group will remain the PURPOSE of the group.
We will pray POWERFUL, PROPHETIC, SUSTAINED and INTENSE prayers over Nigeria and push back the darkness that is looming.
Guys, we NEED to pray abeg!!!
So join group here
Also, please kindly SHARE to your family, friends, WhatsApp groups and even strangers.
You can just copy and paste this short caption anywhere to create awareness
Corporate, Prophetic, POWERFUL and SUSTAINED prayers for Nigeria?

Days: Tuesday & Thursday
Time: 12noon to 12.30
Via Zoom

Prayer focus and link to be sent to MUTE group here
https://chat.whatsapp.com/LchOQUAOVFa35wDzCJc00m
Lets DO THIS corporately
🇳🇬
It's time to get up,
Let's do this TOGETHER, fellow Nigerians!!!
Eziaha