Hey F.A.B Sisters,
It's always a privilege mentoring young ladies and also a great joy when i see the light that they illuminate even after the mentorship program.
Today, we get to review the journey of 3 wonderful F.A.B mentees….. it's going to be an exciting and refreshing read, so…enjoy!!!
---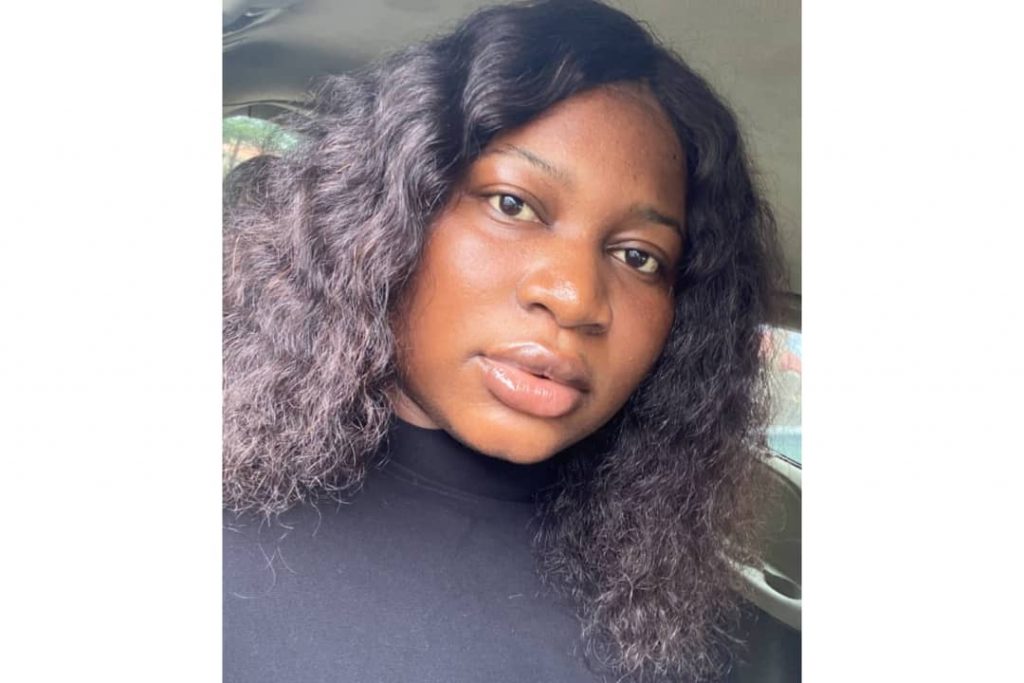 Faith Ogbotiti Shares Her Experience
My experience at TFS has been the most amazing journey, I have definitely improved in my spiritual life, I am not perfect but I hope to grow more and apply everything I've learnt to help with my growth.
I met amazing set of girls (tools & chy) who inspire me to become better.
Being close to God honestly has changed my life, I could just ask him for something like I'm asking him to his face and it would occur. It's so amazing having that kind of relationship with him.
I have really learnt a lot starting from how to plan and organize my day to writing confessions.
Honestly I had a class with my friend and she taught me how to write my prayer schedule and confessions and I have been following them since then though, I tend to forget sometimes but it is something I'm working on.
Organizing my day has helped a lot and honestly it helped today because it was a busy day for me and having a schedule just kept me in check, no slacking.
I have seen MAJOR changes in life honestly. I used to be so carefree about my days, if I get busy fine & if I didn't fine but now my days are planned ahead of time, if I'm to visit a friend or go somewhere it's planned.
I've learnt to also be consistent and be prayerful because that is the only way to communicate with God.
I want to thank Eziaha, Toolz, Chy for impacting my life, with so much great things and great knowledge. Thank you so much
---
Such a beautiful review from Faith, let's continue with Victoria taking the centre stage;
My name is Ehigbai Victoria Ebahi
I experienced sisterhood ,the spirit of togetherness and oneness
I learnt planning!!
In order to achieve a successful day in life we've gat to plan our activities, could be daily, weekly ,as you remember etc
.
And so far, though I'm still working on it, I can see myself changing and adjusting.
I learnt about scheduling my prayer life…., for me ,i found myself dragging and procrastinating when it comes to praying but having been a part of the academy and training, it's now very easy and comforting for me.
I also learned about friendship and communication, understanding the season and purpose of people around us.
Then I used to place my friends close, wanting all of them to be very close. Truly, it doesn't work that way.
Then I use to feel like I'm a bad friend or they don't like me but with what I've learned, I've come to understand that i should not expect anything from my friends.
They're in my life for a reason ,so I try to figure out what they are there for and live with it like that…
So far the changes I'm seeing is impressive ,my mum even told me I was becoming a woman…hahahahha
---
And finally the last but definitely not the least, Love …
My name is Love Ajifa Akubo. It has been a great pleasure being part of the TFS 2020 Mentoring program.
This past weeks have been very very insightful for me.
For the first time, I can say boldly that I had a productive month!!!! Four weeks went by so fast and I enjoyed every bit of it. I learnt a lot and had fun learning as well. I had a totally amazing experience.
I have learnt to be intentional about my everyday life. Including God in all I do, even down to the tiniest winiest things.
From gaining knowledge and wisdom from rich resources made available to me,
To having godly and healthy relationships, Speaking life into every aspect of my life,
And following in the footsteps of great people who love and serve God, hence bettering my life and living life as unto God my creator, Doing all the things I've learnt in the course of this program, has been a GAME CHANGER for me.
I've seen my devotion take another turn. It's now an experience I love to have.
I've seen a change in my life. I am more intentional about all I do.
My timeee…. Oh my time!!!! I love how I use my time these days. I love how I consciously take into account how I use my time, who I give my time to, and the respect I've placed on it.
I love my line of thoughts and the way I hold conversations now. My financial life has even changed because I've learnt intentionality!!!!!
My reading game??? I have read 4 books in one month!!! Lord Jesus….💃🏾💃🏾💃🏾💃🏾 Like…it's my first time!!!!!! I love the toll my life is taking😭😭😭.
I'm not quite where I want to be in life, but the very fact that I have moved from where I used to be in the span of the four weeks, brings absolute joy to my life and for this I am totally grateful 🙏🏾  
---
PS
The TFS Mentoring Academy opens soon in May. This is for single ladies of all ages , also keep checking the blog for information on this. Also if you are a stay-at-home mom, you would want to check out the stay-at-home moms blog
Interested in getting fresh updates about opportunities like this? Join our mailing list here;
GDQ Mailing list for Stay at home mums
We all know that Nigeria needs prayers, abi?
If you, like me have STRUGGLED to pray alone without feeling overwhelmed, lacking ginger, or plain not knowing what and how to pray powerfully, say AMEN because now, all you need to do is join this MUTE group on whatsapp where my friends and I pray Tuesdays and Thursdays at 12noon for 30mins over Zoom.
We actually JUST kicked off yesterday, Thursday April 29, and by God's grace we intend to keep it going.
Like I said, the group is MUTE meaning no plenty chats.
We will JUST send prayer schedule and link on the prayer days, and then any prophetic word we receive in the course of our prayers.
Nothing else, and if you know me, you KNOW this. The purpose of the group will remain the PURPOSE of the group.
We will pray POWERFUL, PROPHETIC, SUSTAINED and INTENSE prayers over Nigeria and push back the darkness that is looming.
Guys, we NEED to pray abeg!!!