Hey yawl…
I pray we are all doing AMAZING!!!
So sometime last year, I started to notice something. I noticed I had
those tendencies as well, so this is really about me too.
I noticed that it was easier to communicate with people on social media,
than it was to catch them privately.
Say, I could send you a Whatsapp
message, or text messages, and I don't get a response, but should I
comment on any of your social media platforms, I get a quick, immediate
response.
Like I said, I noticed I was doing it slightly too, so I started to
quickly adjust…
Or, worse still, (and I started to notice this with my own friends),
communication between us is not exactly smooth going, but on social
media, we are BESTIES on fire!!!
Phew…
And while I am not for sharing all your challenges on Social Media, I
have legit seen people DISENGAGE with the CORE RELATIONSHIPS in their
lives, while they pursue VIRTUAL aka UNREAL relationships on Social
media.
Phew…
And so I started to search myself for times when I have done that…
Then I realized that I pursued unreal social engagements, presenting my
life as the best thing since sliced bread, meanwhile there is something
in my life, that as I ENGAGE more with my REAL friends and
relationships, they can see into me, or at least I cannot afford to
present a façade that they cannot see beyond, and then I am forced to
confront the yucky, or challenging parts of me I would rather hide.
So my social media engagements provide me with succor, albeit
short-lived and absolutely ineffective, so I pursue those, avoiding the
REAL issues that could be worked out with my REAL LIFE RELATIONSHIPS…
Trust me, I started to give attention to what was really important – the
REAL RELATIONSHIPS – while I treated my social media relationships as
they should be treated, and not more.
So I assigned my emotions in the right proportions and to the right
persons.
And then I started to re-arrange my relationships too.
And my emotions.
And I started to find a lot of peace… and joy… and fulfillments in my
many relationships…
On Sunday, my Yankee Pastor Steven Furtick preached a spankin' message
(as always) on GET BACK IN THE GATE…
And then he said something which I would like to quote ..
"I don't think there has been a time in this world where we have been 
more ENGAGED on the surface and MORE DISENGAGED IN OUR SOULS…because we 
have all these FAKE CONNECTIONS and FAKE FRIENDSHIPS and FAKE 
SEXUALITIES…etx"
It added up beautifully…
We are leaving the REAL and getting caught up in the FAKE…
And do you know, what happens when we are more ENGAGED with the UNREAL
and DISENGAGED with the persons who can really SEE INTO OUR SOULS?
DEPRESSION!!!
I've done some research. I have a first class in Sociology so I know how
to study my environment and that I have done…
Why do you think popular people get depressed and even suicidal
sometimes? People who have the hugest followings and fans and money, yet
are lonely enough in their souls to consider taking their own lives?
That's cos we have pursued more the things that DO NOT MATTER and are
starting to neglect the real deals, including sometimes our PURE
relationship with God, and the people He has placed in our lives for
accountability, support and love. And that's the thing, all three things
require a certain kind of TRANSPARENCY and TRUTH that we can hide from
our 'e-family and friends', aka social media relationships…
I recall reading an interview with Ayo (now) Mairo Ese, and part of what
she said was that she has some KEY ACCOUNTABILTY RELATIONSHIPS in her life ASIDE FROM SOCIAL MEDIA, and that she has told them that NO MATTER HOW POPULAR SHE GETS, they should always check with her, and call her to order if she ever starts to lose it, and that includes her big sister.
You see, that is one thing that SOCIAL MEDIA FRIENDS cannot call you out
on, or even if someone calls you out from your e-fam, you can afford toignore them. But not when that person knows you very well…
You see, I have put such checks in my life… I have a couple of friends
who I CONFIDE DEEP and RAW in… No matter how shiny things look on the
outside, they know to check with me that all is well… Or I can just take
my crap to them so we can pray through.
And you know what?
I have decided I am now too old to get it mixed up.
I am deliberately going to be wise enough to keep the real REAL and give
it the time it deserves, and keep social media, well, SOCIAL.
SOCIAL doesn't run the world. REAL does. Real friendships. Real
relationships and more. Don't get it twisted.
I've legit had times when I'm trying to find time to fix a certain
friendship or relationship and yet hitting a brick wall, and 2 seconds
later, I see that online, we are BESTIES lol.
I'm like
huh? Honey, we ain't spoken in like TWO MONTHS and you are
here singing love songs on social media, so what is going on here?
Phew…
Phew…
I recall one of my closest friends tried to explain this to me early
last year but I didn't get it. Infact I was guilty of hyping our
friendship online more than it really was. Yes, we were good but we
weren't that deep.
Thankfully, we fixed it now…
And I am so grateful for her cos she has made me start to fix other
friendships in my life…
Fixing sometimes involves upgrading some and downgrading others.
No be fight. Just wisdom.
Like I said, I am now officially too old to be faking anything…
I hope you too fix your relationships, and so we are not ENGAGED with
the fake YET DISENGAGED with the real.
Oh, and finally, please ALWAYS check with your friends. No matter how
SHINY things look on the 'gram or the 'book…
Love yawl plenty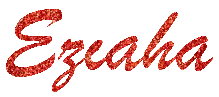 PS
I am so dang excited at what God is set to do. Like, the same God that transformed mine is about to LEGIT RADICALLY TRANSFORM theirs'. Honey, if you are a Stay at Home mom and God is leading you to, totally plan to attend, if you are at all able to. And if you are not one, please share with one… You just never know how impactful and how far this would go…